Today's technology market is saturated with businesses offering managed cyber security services and claiming to be industry-leading providers. Often, these companies can be vague and misleading in their offering, leaving you (the customer) feeling unsure of what you're actually paying for!
Nevertheless, there are huge benefits of partnering with the right cyber security managed service provider, as the increasing risks of cyber-crime continue to put all businesses, in all industries, at threat.
Ensuring your business data is protected from hackers is vital and this cannot be achieved without having robust cyber security practices in place. Unless you have a strong technical team internally, working day and night to protect your business, you could likely fall victim to some form of a cyber-attack. In fact, Carbon Black recently reported that nearly 88% of all companies in the UK have suffered a cyber security breach in the last year!
Having a cyber security partner working alongside you could prevent such disasters from happening to your business. But what are cyber security management services and how can you identify if your business really needs them?
What are managed cyber security services?
As with other managed service providers (MSP), a managed security service provider (MSSP) acts as a support system to your business, providing valuable technical support that can't be handled in-house.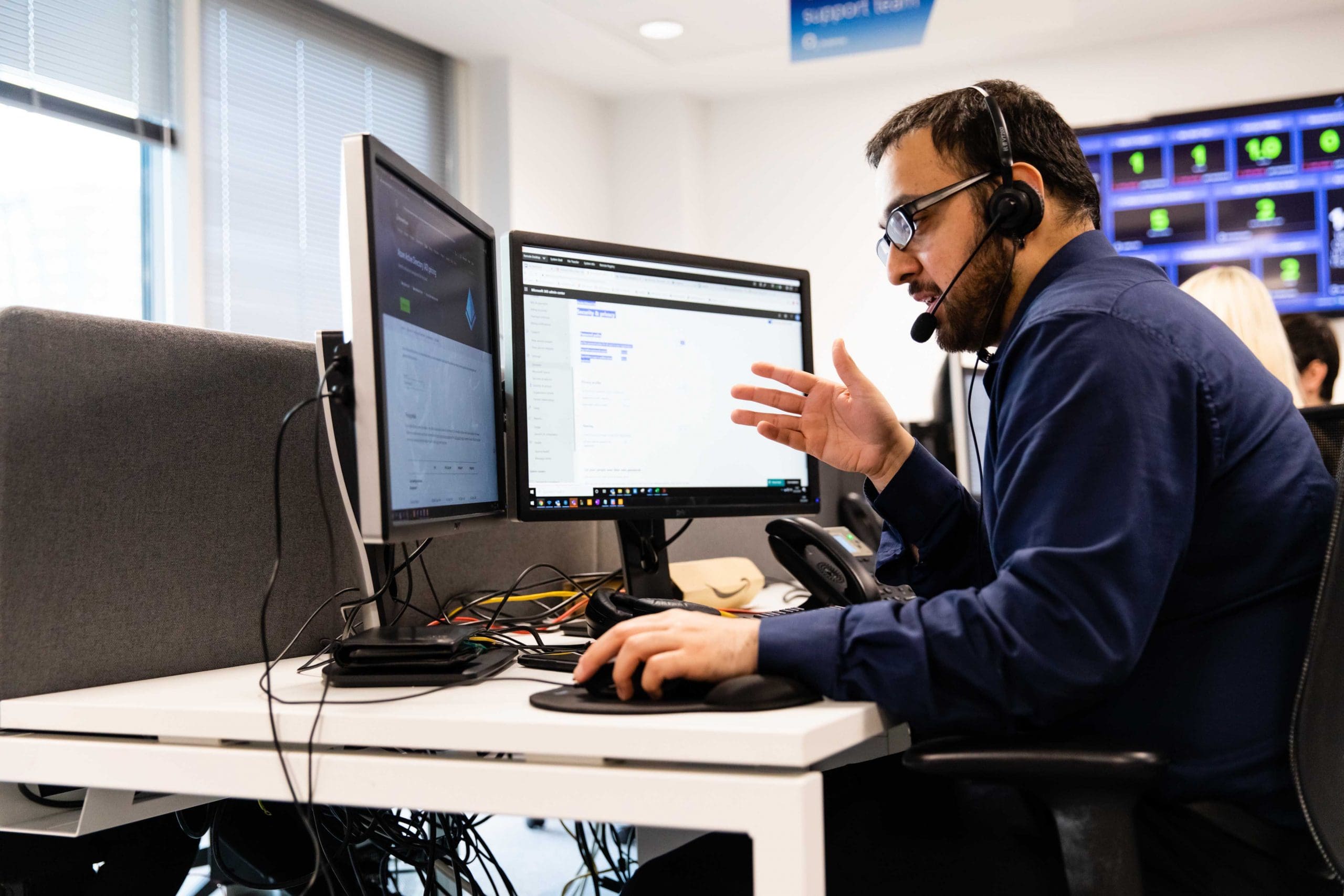 Businesses, like yours, might partner with an MSSPbecause:
They don't have an internal IT department
They have a lack of understanding or experience in cyber security
They have a large or complex organisation that requires a robust cyber security setup
By outsourcing to an MSSP, businesses can enhance their cyber security protection and leverage the strengths of their technology partner.
Why do I need business cyber security services?
If considering why you might need a managed cyber security partner, it's worth thinking about how you would answer the following questions…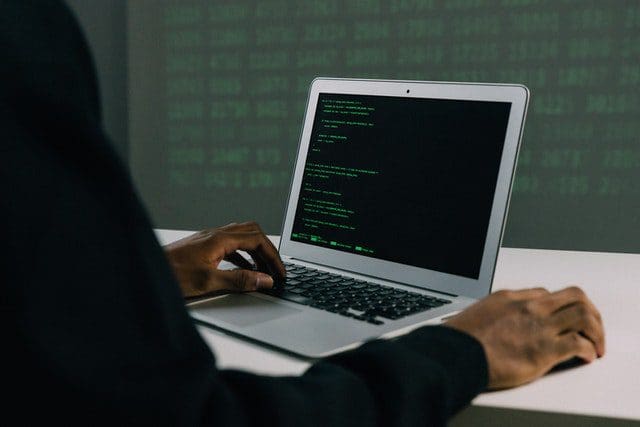 Do you truly understand what cyber security threats are out there?
Remember, there are hundreds of forms of cyber-crime and the list is ever-growing, as hackers become more intelligent and more sophisticated in their approaches.
Is your IT department equipped with the latest cyber security tools to fight a cyber-attack? Remember, your standard anti-virus is not enough Modern cyber-crime is too advanced and robust tools are required to prevent it.
Can your IT department work day and night to protect your business from cyber-crime? Remember, there's only so much your team can do during working hours to protect your business. Unfortunately, most cyber-attacks happen when a business is most vulnerable, which can be at night.
Could your business financially handle a cyber-attack? Remember, the average cyber-attack could cost a business millions.
What would the consequences be of a data breach? Remember, it's not just your data that's at risk of a cyber-attack. Your customer's data is just as at risk, which means your business's integrity is too!
What type of cyber-attacks are there?
There are hundreds of variants of cyber-attacks. Each hacker has their own sophisticated method of infiltrating businesses. However, there are certain types of cyber-attacks that we see commonly, in one form or another.
These include:
Malware – malicious software, including ransomware, spyware and viruses. These will breach a network, when a user clicks a link or accesses an attachment, and will install malicious software that will corrupt the system.
Phishing – a method of stealing information or infiltrating a system via email. Typically, a user would receive an email that seemingly looks normal, but in reality, it's fraudulent and will have the goal of stealing private information or installing malware on the victim's device.
Brute Force – a password cracking tactic that uses text samples to infiltrate a system. Hackers using this method will use a trial and error approach to keep testing passwords until they get it!
Man-in-the-middle Attack – an eavesdropping tactic, whereby the hacker finds themselves in a position where they can steal data. This could occur on unsecure, open or public networks or once malware has breached a device or system.
As mentioned, there are numerous other types of cyber-attacks, including zero-day exploit, SQL injection, denial-of-service attack, DNS tunnelling, cross-site scripting attack, birthday attacks and much more. Long story short – you need to be armed and ready for anything!
What's typically included in cyber security service offerings?
As the managed cyber security services market is ever-changing and ever-growing, offerings may vary per organisation. As a business owner, it's important for you to research various technology service providers and partner with a business that can offer services that fit your business needs.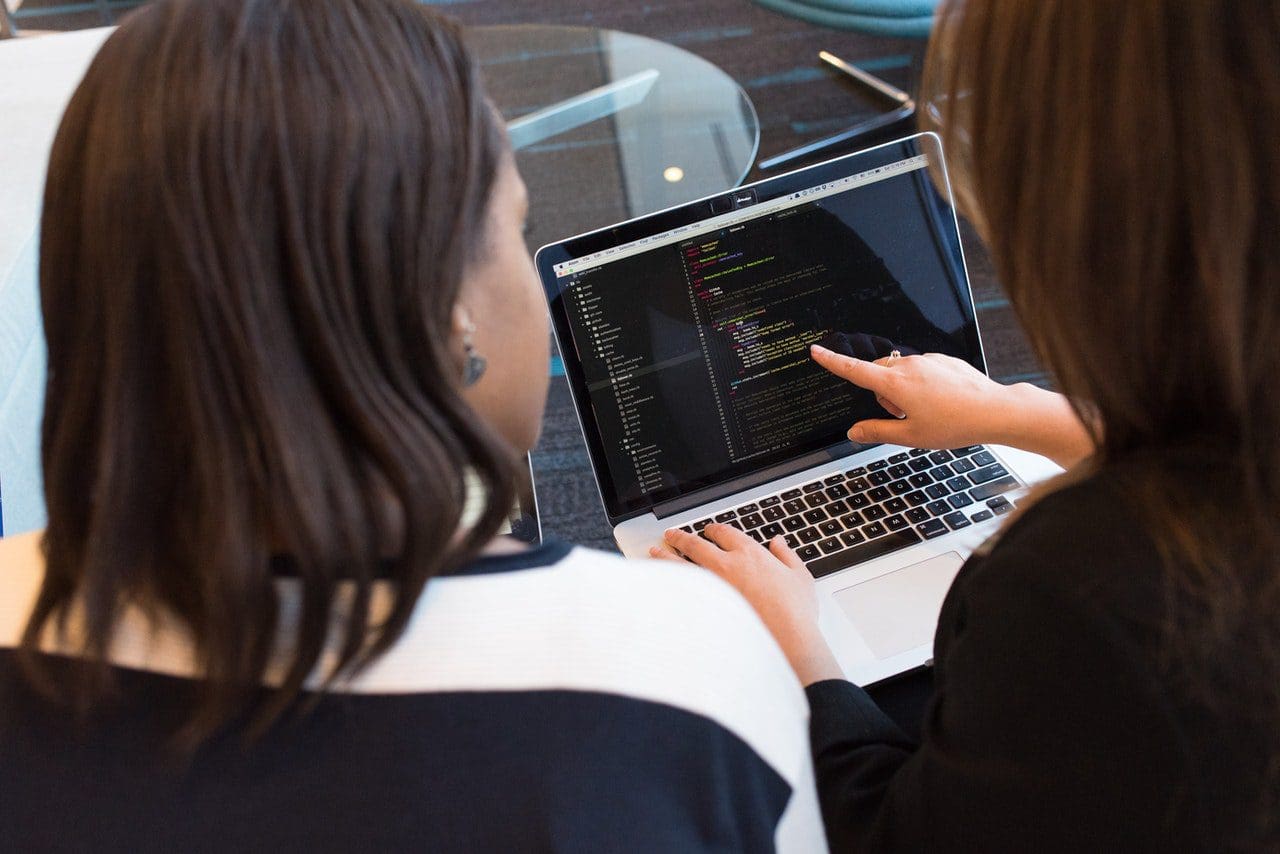 If partnering with a managed service provider for cyber security, like Virtuoso, you would receive:
Strategic cyber security consulting services – we would identify any potential cyber threats your business is facing and make a plan that would ensure any vulnerabilities are covered.
Comprehensive cyber security tools – we leverage the latest sophisticated cloud tools, that use AI and machine learning capabilities to identify and respond to potential cyber threats, across email, endpoints, internet and more.
Around-the-clock protection – our cyber security experts work 24 hours a day, 365 days a year. This means your business is never left exposed to cyber criminals.
Cyber security training – we would educate your workforce on the threats your business could be exposed to and provide them with the correct procedures to handling sensitive data and preventing cyber-criminals from accessing it!
Cyber security audit services – it's important that your cyber security setup is monitored and reviewed regularly. As your business scales, so should your security, which is why we work with businesses to regularly audit their cyber security posture and make improvements that support change.
Get started with managed cyber security services
Cyber security managed services are vital for any business, large or small. It's important to remember that small to medium-sized businesses are just as at risk, if not more at risk, of falling victim to a cyber-attack. So protection is KEY!
If you want to get started with learning how your business could benefit from managed cyber security services, or have questions around the average cost of cyber security services, or perhaps you want to identify any potential threats your business is facing – we can help!
Get in touch with our team of friendly cyber security experts today and receive a no-cost, no-obligation cyber security consultation!