How to protect remote devices from cyber-attacks?
With the majority of your workforce working from home from personal and company-owned devices, it has never been more important to protect yourself from a cyber-attack.
PWC recently reported that "over 150 organisations globally have had their data published on leak sites" since the declaration of the COVID-19 outbreak. "Of these, the overwhelming majority (80%) were leaked after 23 March, when the lockdown commenced in the UK."
These alarming statistics demonstrate how cyber-criminals are exploiting the current pandemic to carry-out aggressive cyber-attacks, including ransomware and phishing emails.
Unfortunately, the freedom of the cloud does come with risks. The ability to work from any device and any location is what has kept many businesses afloat during this difficult year, but with that freedom comes the need to be more prepared to fight unforeseen threats.
Devices are often the weak link that force businesses to suffer cyber-attacks. This is why protecting devices whilst working remotely should be a top priority for all businesses.
Can anyone really afford a cyber-attack right now? The answer is no. And that's why we're here to share how you can protect your remote devices from cyber-attacks, whilst your business operates from unfamiliar locations.
Catch threats undetected by anti-virus
The last thing you'd want as a business owner is to find out that sensitive data and credentials have been stolen and are now at threat of being sold on the dark web. If they do end up on the dark web, this can result in them being shared with hundreds of criminals who can do as they please with your valuable information.
If you're partnered with the right IT support provider, you should have regular scans of the dark web carried out on your behalf to ensure business credentials have not been leaked.
However, prevention is better than cure. You must try to avoid these credentials from being leaked to begin with, by implementing endpoint protection software.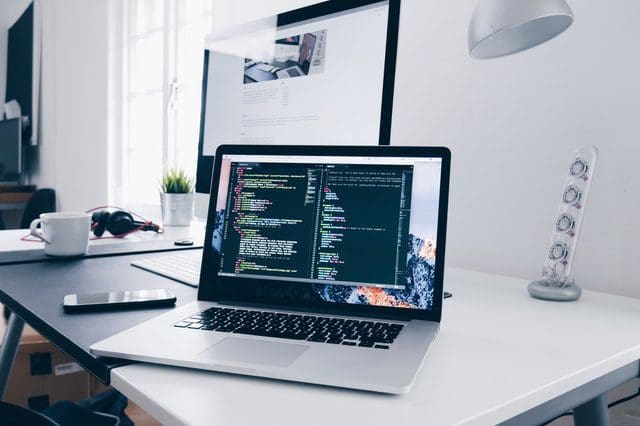 It's been known for some time that anti-virus isn't enough to protect businesses from cyber-attacks anymore. Managed Endpoint Detection and Response (EDR) is now considered the best choice for your business's IT security.
Think of anti-virus as a gate, aiming to deter any potential cyber-attacks. But when threats break through (as many businesses unfortunately experience), EDR exposes that pursuit and notifies you of the threat.
EDR offers you the opportunity to restore all your affected business devices to their pre-threat state, regardless of the type of malware or ransomware in play, eliminating the risks of undetected infected devices in your business.
The best part? With the right technical support, you can integrate this sophisticated software remotely, meaning you can count on your devices to respond to unknown threats, whilst your workforce operates from home and other unsecure environments.
Take control of unsecure devices
With your employees working from home it becomes more complicated for you to monitor who is accessing what and from which device.
You might have employees working from company-owned devices, which are set-up with the necessary authorisations. However, for companies that encourage BYOD (Bring Your Own Device) work styles, your team might preference using personal devices.
Whilst this saves money for the business on resources, it can pose challenges with security, as personal devices are very rarely guarded with advanced cyber security protection.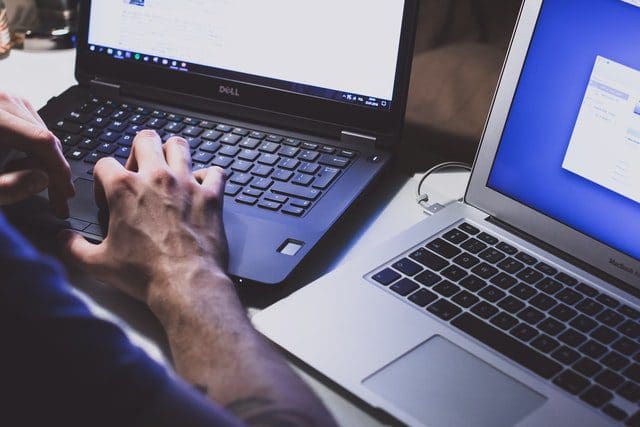 A very simple and cost-effective solution to this challenge is Microsoft Authenticator.
Microsoft Authenticator acts as an extra layer of protection for all devices and applications being used in your business. By adding multi-factor authentication (also known as two-factor authentication, or 2FA) you can easily prevent cyber-criminals from intercepting email accounts, CRMs and other data-sensitive applications commonly used by your team.
You can register trusted devices, so that when someone attempts to sign-in on an untrusted device, a time-sensitive code is generated on that employees' Microsoft Authenticator application, creating an additional security measure before granting access.
That covers the access to applications from unsecure devices, but what if that device becomes lost or stolen?
If working with a Microsoft Gold Partner, like Virtuoso, your business could also harness tools like Microsoft Azure Active Directory. This cloud management platform will integrate with all your business applications and services and grant you the ability to block suspicious or lost/stolen devices and maintain control of company data by wiping a device's memory.
Ensure your staff can identify threats
Education starts at home, or in this case the business place.
Even with all the anti-virus, multi-factor authentication software and cloud management platforms in the world – devices can still be compromised by simple human error.
Regardless of whether your workforce is based at home, or at the office, they must understand what cyber threats are out there, how to spot them and what the repercussions could be for the business if one were to slip through the cracks.
Providing regular and thorough cyber security training could be what keeps your business safe from a cyber-attack. If your staff know what the threats are to their devices and systems, they can respond quickly to ensure minimal damage is done.
At Virtuoso, we offer all our ThreatProtect customers regular cyber security training. Unprotected devices, hacking threats, fake emails and the handling sensitive data are key issues we educate our customers on.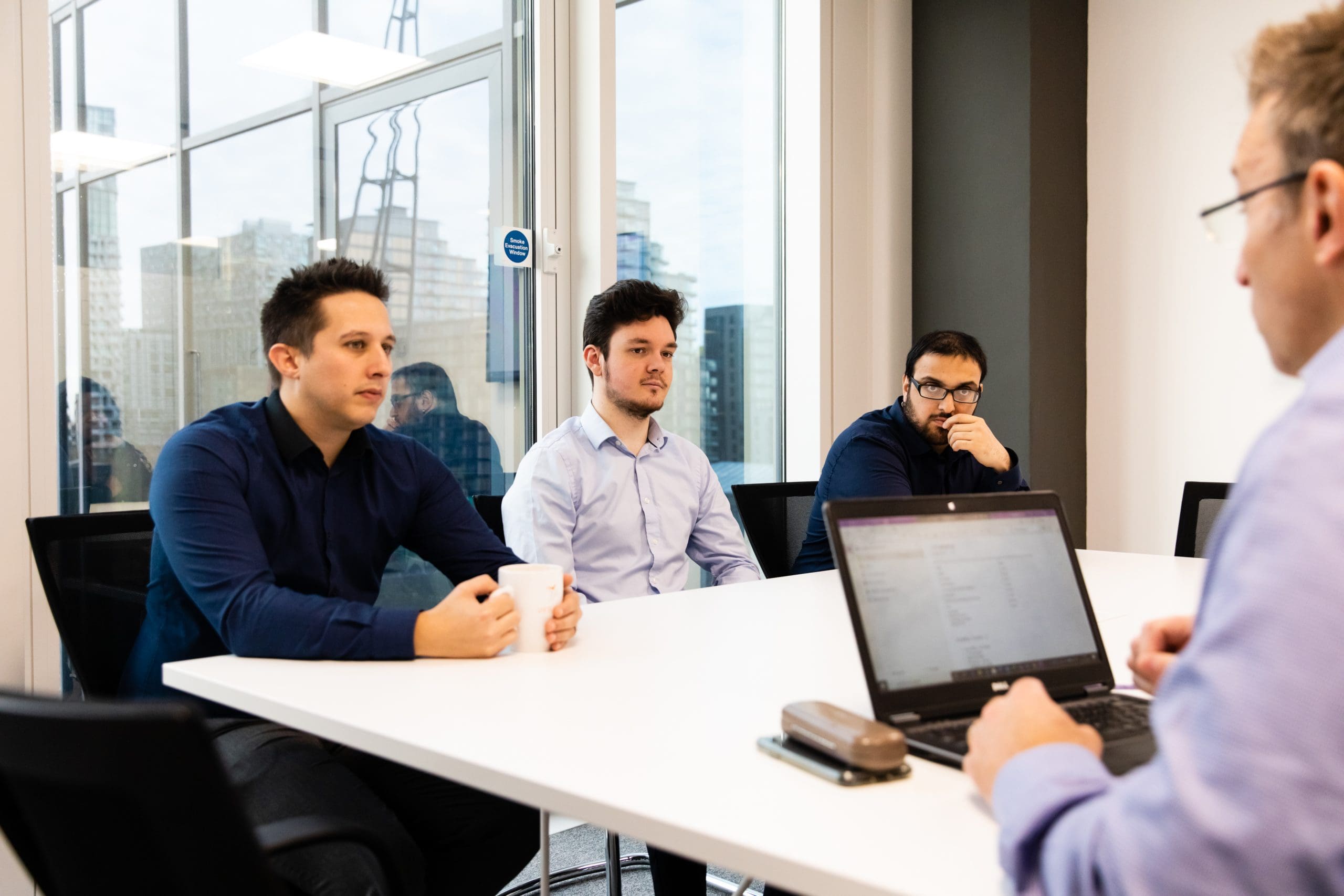 We believe your best defence method is to train your workforce to be prepared for even the most sophisticated cyber-attacks.
This training can be delivered remotely via video tools,  so that your business can keep up-to-date with latest attacks even whilst lockdown measures are in place.
Partner with cyber security experts
We have an entire team of cyber security experts waiting to hear from businesses like yours.
Ensuring that your business can safely operate during these unprecedented times is something we can help with.
Our expertise expands beyond cyber security, as we regularly support businesses with IT consultancy, cloud migration, integrating Microsoft tools and much more.
If you'd like to discuss your cyber security concerns, or any other IT related matter, get in touch today!