It's no secret that businesses face a myriad of IT problems on a day-to-day basis. From data breaches to system failures; these issues can cause serious headaches for companies of all sizes.
Whether you have an internal IT department or not, juggling unforeseen IT issues on top of daily responsibilities can cause stress, often leading to low productivity across teams.
Nevertheless, with the right technology and provider in place to support your IT infrastructure, these problems can be avoided! In this article, we will discuss the top 5 common IT problems that businesses face and how to fix them!
1. Data breaches
Problem
A data breach is a security violation in which sensitive, protected, or confidential data is copied, transferred, viewed, stolen, or used by an unauthorised individual. The consequences of a data breach can be significant, including financial loss, damage to reputation, and legal liability.
Solution
As a business owner, you must take data security seriously. Having robust security measures in place can help prevent your business from falling victim to this form of cyber-crime.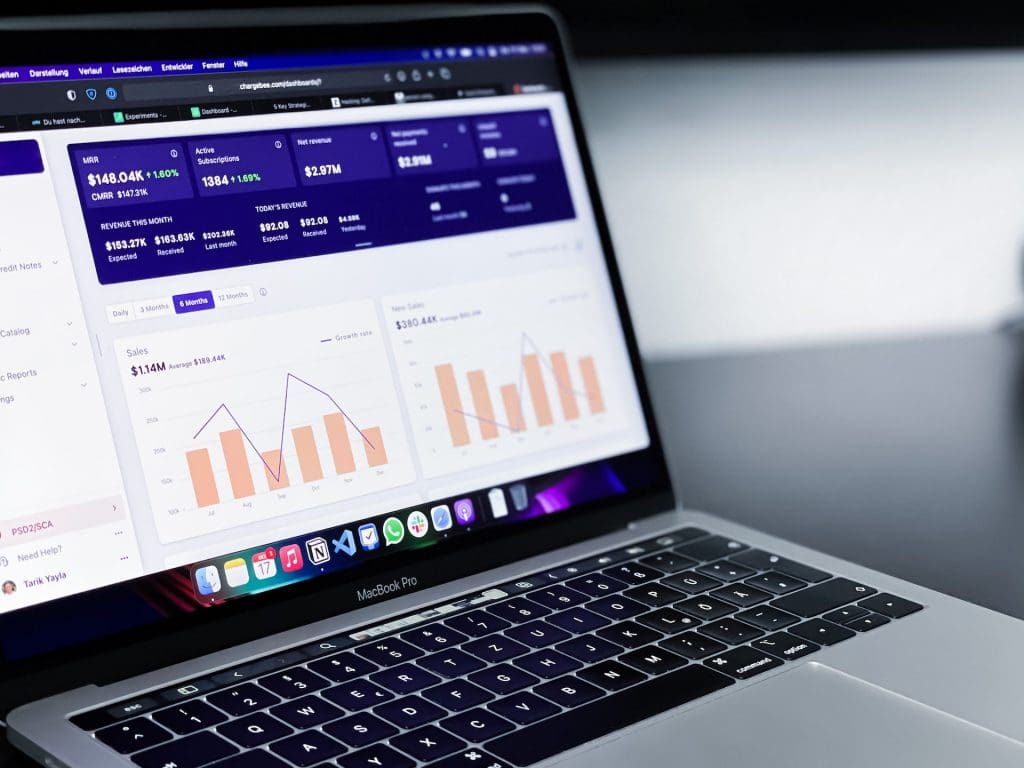 Actions to take
As data can be compromised in various ways, you must protect your data from all angles. First and foremost, you should conduct regular employee training, educating your team on how to spot a scam and vital security protocols. This could prevent common human errors such as, clicking an unsafe link or downloading a corrupted file.
Another important measure is to monitor your systems and devices around the clock for vulnerabilities. Luckily, this responsibility can be handed to a trusted IT provider. If working with a technology partner like Virtuoso, your IT will be monitored and protected 24/7, 365 days a year, covered by a range of robust cyber security services that ensure your business avoids the costly consequences of a data breach.
2. Outdated & inflexible systems
Problem
Technology is ever-growing and ever-changing, which makes it increasingly difficult to manage the tools and applications within your business. If your IT setup is inflexible, it could lead to daily disruptions, a frustrated workforce and ultimately, loss of business. Older systems may not be able to keep up with the demands of modern businesses, and may also be more vulnerable to security threats. In addition, outdated technology can add to the cost of doing business, as it may require more maintenance and support.
Solution
With the right modern infrastructure in place, your business can grow and change with the confidence that your technology will do so with you! Cloud-based technology allows for greater flexibility, and scalability, and is much more cost-effective when considering maintenance and upgrades.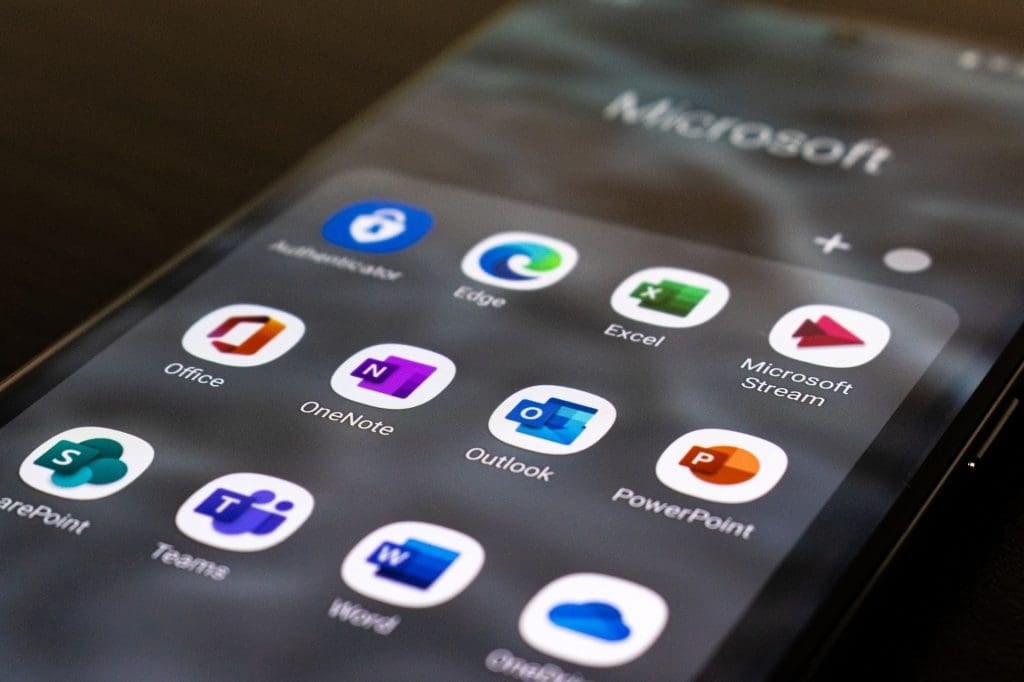 Actions to take
Migrating your business to a cloud-based way of working, and managing it thereafter can take some planning. You must determine from which cloud tools your business would benefit, how to adopt them with minimal disruption to daily operations – and finally (and most importantly) how to manage them afterwards.
Managing this process alone can be a monumental task. Why? Because you will need to manage licences & subscriptions, deployment to your workforce, security and access policies and much more!
Don't worry, you don't have to handle this task alone! Cloud experts, like Virtuoso, are available to help you embrace modern systems in your business. As Microsoft specialists, we've supported countless businesses with moving their IT to the cloud and are now supporting them with managing these cloud-based systems efficiently.
3. Onboarding new staff
Problem
Employee onboarding should be seamless so that your new staff can begin doing what they're great at from day one! Unfortunately, this is rarely the case. With every new employee comes a long list of IT-related tasks, including setting up required accounts, devices, and access permissions, as well as ensuring they complete the necessary training at your organisation. Managing this internally can lead to unwelcome delays, or extensive manual effort by multiple staff members!
Solution
With the right tools and processes in place, onboarding new employees can be easy. As long as their device is equipped and the prep work has been done, your new staff should be able to log in and begin working on their first day.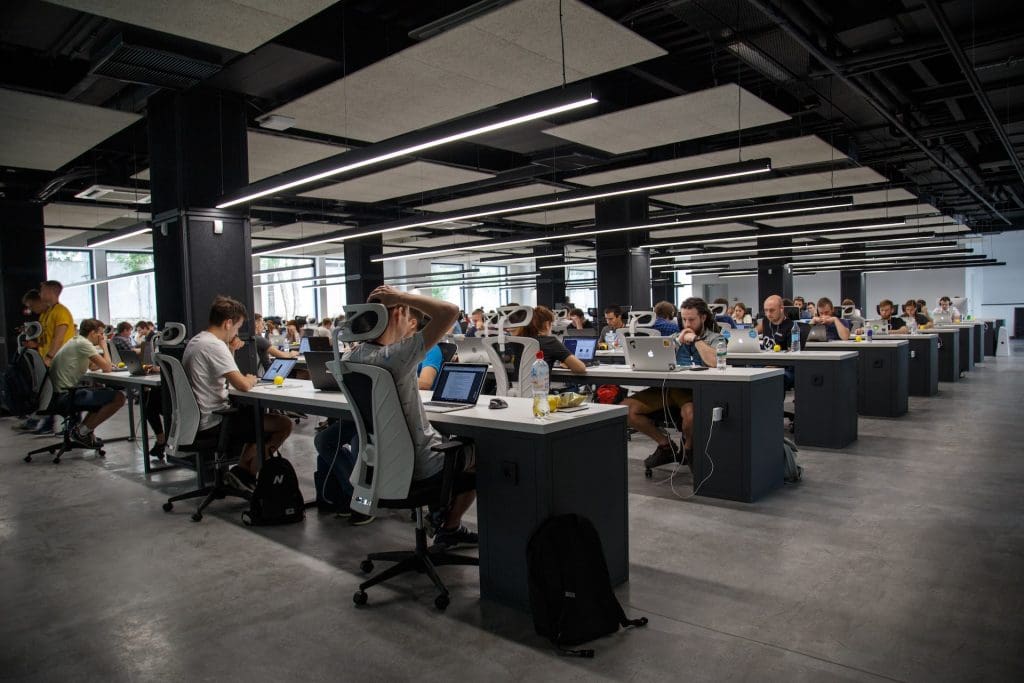 Actions to take
Using Azure Active Directory and Intune, setting up new users in your business can move to zero-touch deployment. Your newbie will be able to sign in to their new device using their Azure Active Directory credentials and Intune will do the work – downloading all the necessary software and configuring systems as per centralised settings. This means minimal work for you, as the cloud has handled the entire process.
When it comes to implementing Azure Active Directory and Intune in your business, it's good to have help from an expert. At Virtuoso, we help our customers leverage the benefits of Azure, migrating legacy systems to the cloud and providing ongoing support for workloads and applications. When it comes to our customers' onboarding, our team manage the whole process for them. Setting up new devices and system access, so all they have to do is focus on welcoming the new team member!
4. Malware
Problem
Any business that relies on computers for its day-to-day operations is vulnerable to viruses. Viruses are small pieces of code that can replicate themselves and spread from one device to another, wreaking havoc in the process. Malware is a popular form of cyber-attack in businesses today and is best described as malicious software designed to damage or disable computers.
Solution
Fortunately, there are steps that businesses can take to protect themselves from these threats. Similar to the actions required to prevent data loss, your business must work towards a strong security posture, to avoid being trapped by malware.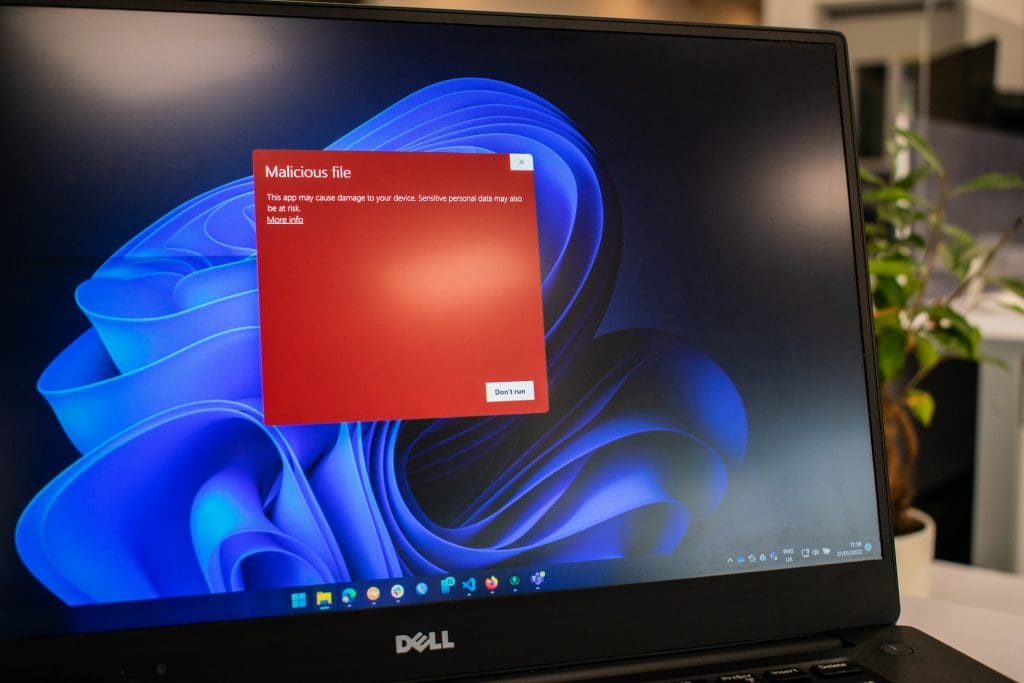 Actions to take
To prevent hackers from being successful with their malware attempts, robust anti-virus software is mandatory. It used to be that you could install (often free) anti-virus solutions and they could keep you safe. However, with cyber-attacks growing in sophistication, many standard anti-virus solutions no longer detect the full variety of threats out there, meaning some could slip through your defences undetected!
As cyber security experts, we have the solution. We use endpoint detection and response (or EDR) when securing all our customers' IT environments. This works as a complete visibility tool, using auto-updating AI to detect and prevent both current and emerging threats, unlike traditional anti-virus which uses signatures to identify threats, meaning capabilities fall behind the latest malware strategies. With real-time monitoring and the ability to roll back devices to their pre-infected state, it's no surprise that EDR is the most popular weapon of choice when preventing malware attacks today.
Incorporating this into your business might feel like a strenuous task, but with support from the right IT provider, like Virtuoso, your business could have the best cyber security toolkit to hand to fight off cyber-crime.
5. Lack of data storage space
Problem
If a business grows rapidly, or experiences change, it's very likely this could lead to a data storage problem. This might be the result if your business is still operating using legacy on-premise infrastructure, where storage can quickly become limited. If storage is unavailable, your staff may lose work or be unable to take on new business opportunities due to a lack of resources.
Solution
The cloud offers a simple solution to this problem. By working from the cloud, your business can have highly scalable storage space, with better data management processes and security. Another benefit is that vital business data can then be securely accessed from any location and device, opening up opportunities for a more flexible workforce.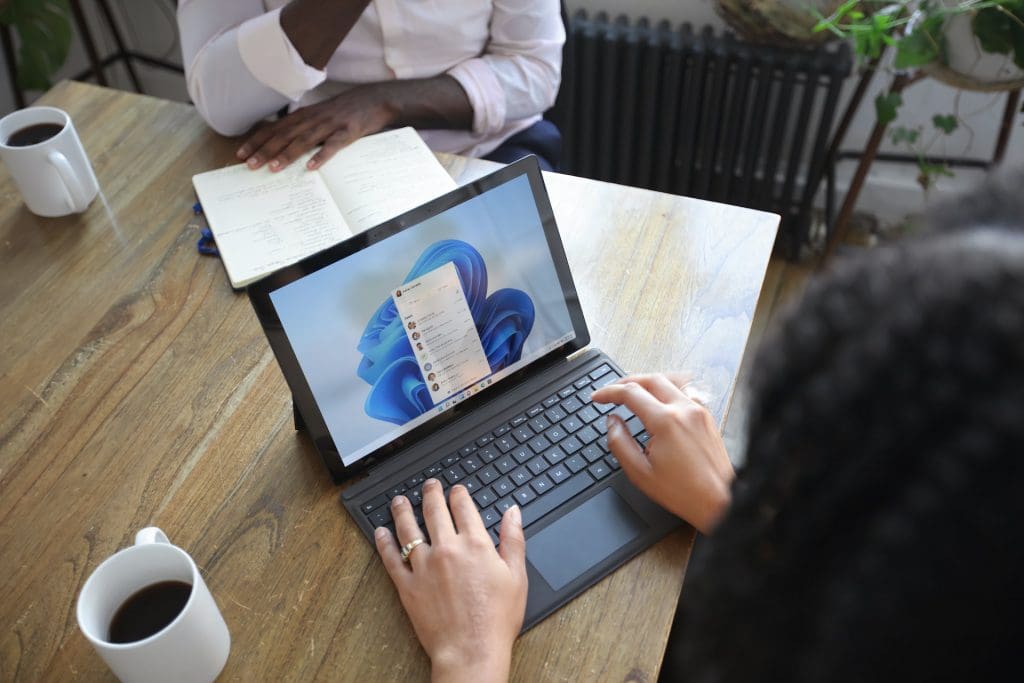 Actions to take
Data is a valuable corporate resource, meaning it should be managed and protected in the same way as any other important asset in your organisation. If storage capabilities are limited or unsecure, your business will not be operating to its full potential. By migrating your workloads to the cloud, you can centralise and optimise your data, and gain more control over storage limits. In the cloud, you can add or remove capacity – on demand! This will save you money, as well as give you the opportunity to grow freely.
By working alongside a cloud specialist, you could discover how using the cloud to manage your data resolves more than just storage and accessibility issues. It can enhance your security, improve your workforce productivity and put you ahead of the competition.
Get advice from the experts
These are just 5 of the top most common IT problems faced by businesses today – there are many more issues you might experience when it comes to your technology. Thankfully, there's always a solution. Particularly, when working alongside a professional IT provider with the experience to guide your business.
If you have any questions or concerns about the IT problems mentioned in this article, or, any other IT challenge for that matter, we're here to help! As industry-leading, award-winning IT service providers, we can make your business more secure and agile. Whether you need help with cyber security, cloud management or technology strategy, our friendly tech team are waiting to hear from you!