The January blues are a feeling we can all relate to – particularly after the many hardships we experienced in 2020! With many businesses still operating under unfamiliar circumstances, it might lead to a lack of productivity.
But in business, we must remain at the top of our game, even more so at the start of a new year. A new year offers us an opportunity to set greater goals and new initiatives that will set the tone for wider business decisions thereafter.
As a business owner, you might feel excited about 2021 and the prospects it will bring! But your employees might not. There is suc­h a build-up over Christmas and New Year, by the time January comes, it can leave some feeling deflated and unmotivated.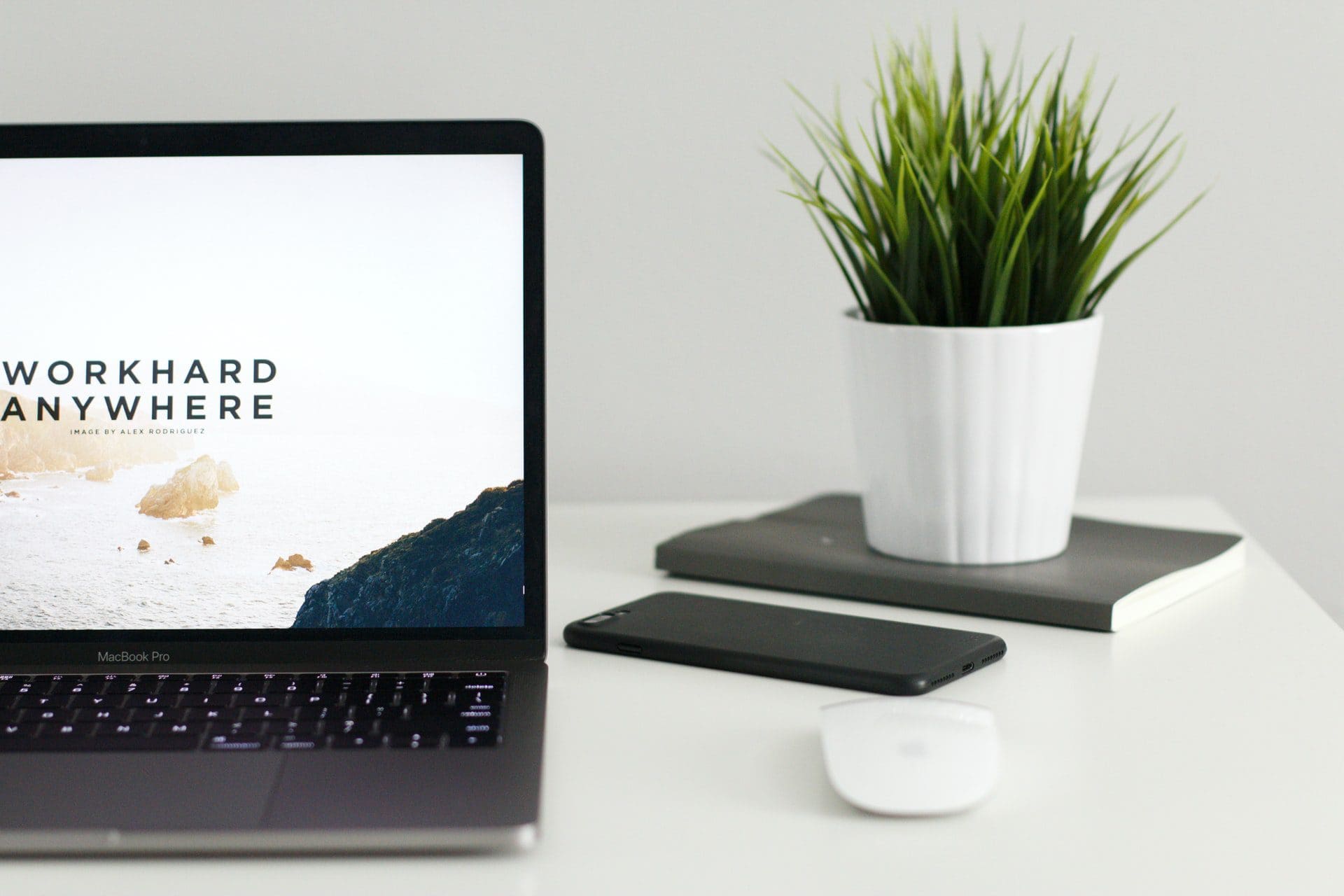 So how can you inspire your workforce to ensure you are all striving for positive outcomes, together? Luckily, Microsoft has it covered. Microsoft has countless tools that assist with motivating staff and increasing productivity. And we know what you're thinking – haven't we become too much of a tool-orientated society, using apps to alter almost all areas of business. But the thing is, they work!
In fact, we've seen a 74.8% rise of global organisations using productivity tools to simplify processes since 2018. 92% of employees have reported that having technology that supports them with efficiently carrying out their day-to-day tasks positively impacts their work satisfaction. And doesn't a happy workforce equal a more productive and thriving business?
Read on to discover 3 tools your business can begin embracing today that will increase productivity among your workforce…
1. Inspire creative ideas
With more and more of us embracing remote workstyles, the traditional meeting room brainstorming session, with pens, paper and whiteboards to hand, is not always achievable. This poses creative challenges, as it can be difficult to remain inspired when at home, or working alone.
Microsoft has recognised the beauty of collaboration and the importance of freely and creatively jotting down ideas. Microsoft Whiteboard offers a shared digital canvas for all Microsoft 365 users, that can be utilised in meetings to encourage a more engaged way of virtual working.
We love this tool for its ability to assist teams in running more effective meetings, where ideas are visualised with the options to draw, write notes, produce shapes and even use custom templates to assist structuring meeting discussions.
We have no doubt that a Microsoft Whiteboard session will let the creative juices flow for your business and ultimately, boost your team's productivity.
2. Set clear goals
Lawrence J Peter once said, "If you don't know where you are going, you will probably end up somewhere else." That's why, for your workforce, goal setting is crucial. It's also a transparent way to keep track of progress and allocate responsibility. But many find the prospect of planning their goals overwhelming.
Microsoft Planner is a fantastic tool to aid this process. You can work with your team to create clear plans, assign tasks and even monitor progress with easy-to-digest charts. Its clean design simplifies complex projects, with calendar views preventing deadlines from ever be missed.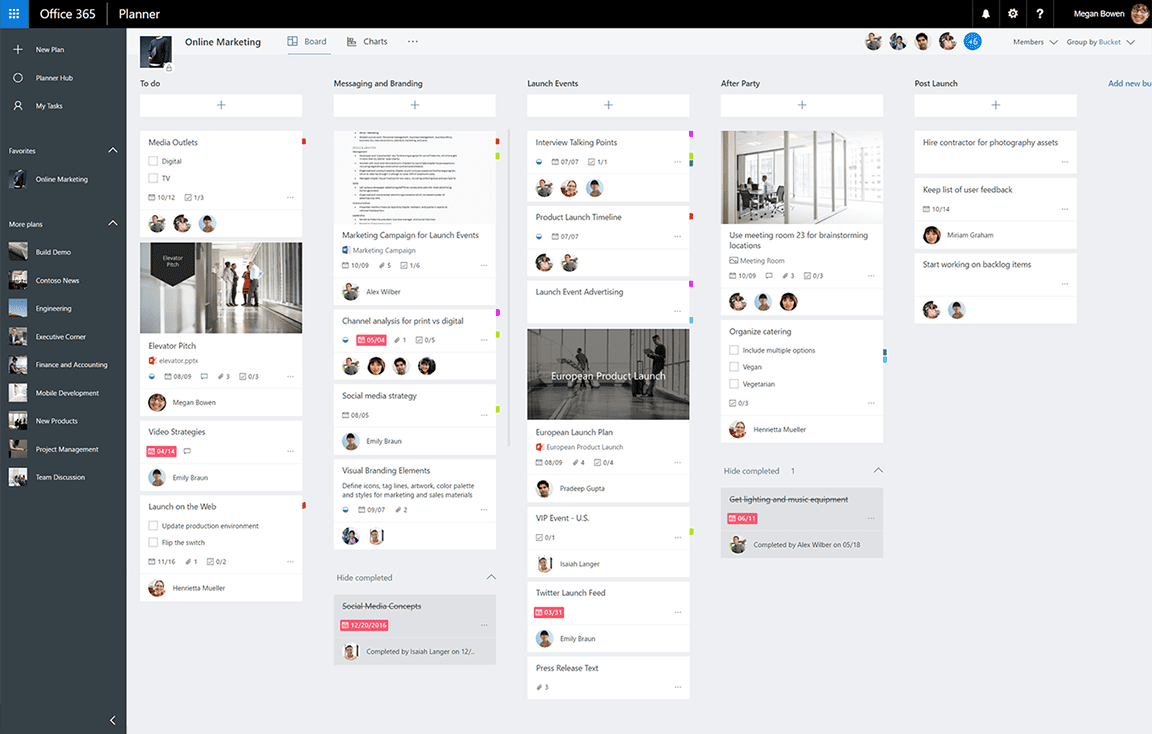 We use this tool at Virtuoso, as it enables us to keep on top of day-to-day tasks, as well as larger responsibilities that impact the business.
Microsoft Planner would help your team's productivity as they will have a clear understanding of what's required from them, as well as giving them the satisfaction of ticking tasks off as they complete them!
3.Neatly organise lists
There's nothing like a list to boost productivity. It somehow holds us accountable for our responsibilities. Once it has been written down, we set ourselves a personal challenge to complete it. But when lists get out of hand and become unstructured, they can decrease productivity and result in a disorganised workforce.
Microsoft Lists is a tool that helps you track information and organise work into smart, flexible lists. It enables the easy tracking of issues and assets, whilst providing clear and simple contact and inventory views. The best part? It's available to all Microsoft 365 users. It's even available as a mobile app too – and integrates with Microsoft Teams.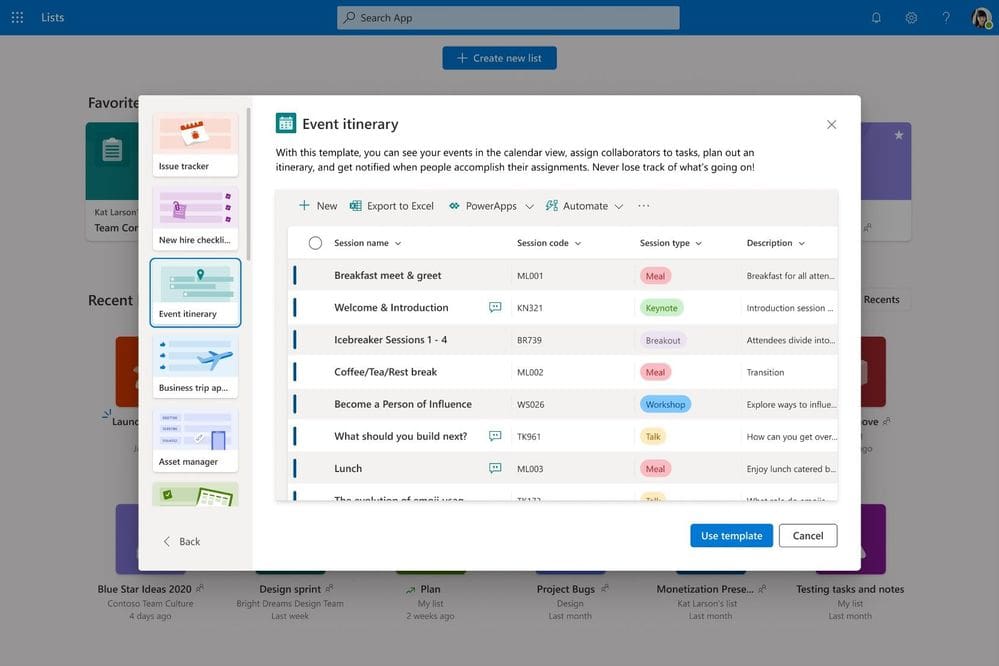 This product even provides ready-made templates that enable users to quickly write their lists and begin organising their thoughts in a structured manner.
Microsoft Lists could enhance your business's productivity by providing simple ways to structure tasks.
Get in touch today
So there you have it – 3 super easy and quick ways to begin enhancing productivity in your business.
These tools are available to Microsoft 365 users right now! And for those of you who are not already subscribed to Microsoft 365, we can help.
As a Microsoft Gold Partner, we're in the know with lots of clever tools like those mentioned in this article! We support our customers every single day with harnessing Microsoft services that can grow and better their businesses.
Get in touch with our friendly team today and we'll kick-start your journey to productivity.