As your business grows, so do the risks. By integrating new apps, scaling your departments, or enabling flexible workstyles, you are providing ample new opportunities for security threats to prosper.
But you already know this! It's why you are looking to engage with a supplier that can offer you a cyber security package that will protect your business.
We only hope that you connect with honest, transparent technology service providers, who are clear from the get-go about what they can provide. Unfortunately, this is not always the case. Businesses are regularly conned into believing they are going to receive a cyber security package that is comprehensive and intelligent, when in reality – it only just covers the basic necessities!
That's why we want to share some quick tips on how to tell if you're being sold a poor-quality cyber security package and what a great one really looks like!
What a poor-quality cyber security package will look like…
Ensuring your business is properly protected from cyber-crime requires a basic understanding of the threats your business could be facing. Whilst we understand that you want to work with an outsourced technology partner so that you don't have to worry about the technical, it's still important to have oversight on your business's vulnerabilities, so that you can ensure you're receiving the right protection.
If you don't have any idea on what you should be doing to keep your business safe, then you might fall into a trap of paying for a cyber security service that isn't fit for purpose!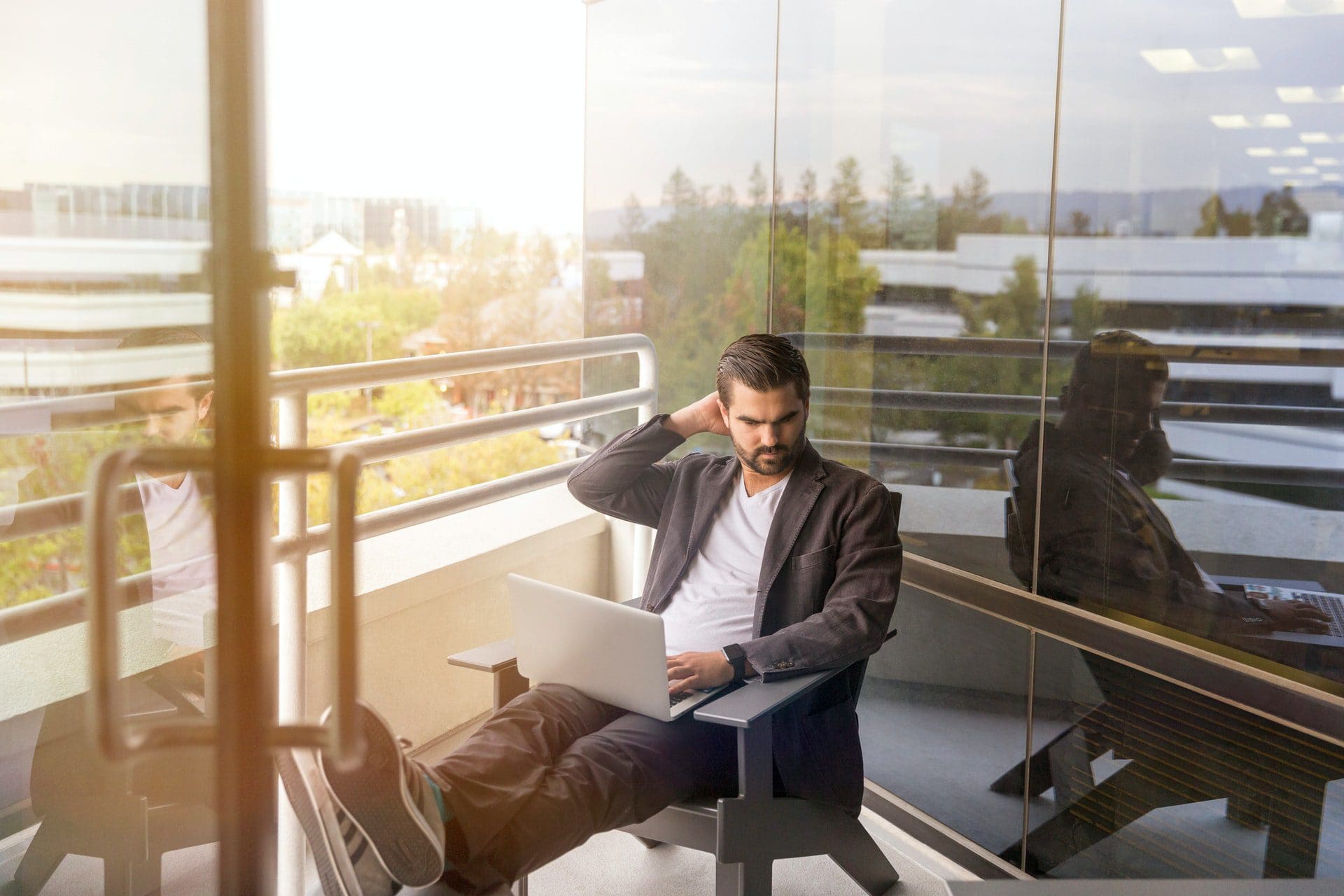 Fortunately, substandard IT support providers that sell cyber security packages to businesses like yours can often give themselves away with their sales pitch. How?
There might be an obvious overuse of technical jargon to describe features included.
They might make an unrealistic pledge to prevent a cyber-attack from ever happening to your business.
They might focus too aggressively on a fixed non-negotiable price that doesn't seem bespoke to your business.
Ok – so they've passed the above. But what about technology? Here are some of the things that might indicate you're being sold a basic (or just plain rubbish) cyber security package:
Archaic technology – E.g. Use of outdated anti-virus software that requires disruptive download and scanning time.
Manual input required – E.g. Security software that doesn't act in real-time to detect and respond to threats. Or, tools that require manual human-input to properly operate, thus adding to your workload.
An apparent gap in protection – Are they covering email? Are they covering remote devices? Are they covering platforms and applications?
A lack of reporting – How will they be sharing details on your security posture? If they're not, how can you determine if their services are working?
What a high-quality cyber security package will look like…
By engaging with a technology supplier who brushes over the details and rushes you into a contract that doesn't really provide you with what you need – you could be putting your business at risk of a huge financial burden later. It only takes one threat to slip through the cracks to push you into an undesired position, where you are paying out thousands or closing as a business!
That's why it's vital that you take time and care when picking a cyber security package.
But how can you spot a high-quality cyber security offering in early conversations? The business you're engaging with should…
Ask lots of questions about your business – E.g. Your size, how you operate, what your customer-base is like, what departments you have, what kind of tools you're using, where your workforce is located, what devices are used… And much more!
Quote post-conversation – A good cyber security supplier will not throw costs at you on the phone. They will learn about your business, design you a bespoke solution and return with a fair and justifiable price for their services.
Be realistic about what they can offer – They will not tell you that your business will be 100% safeguarded for life on their plan. Instead, they will set realistic expectations about how they will minimise risks to their greatest ability. (Remember, technology is ever-changing, so promising complete protection is almost impossible!)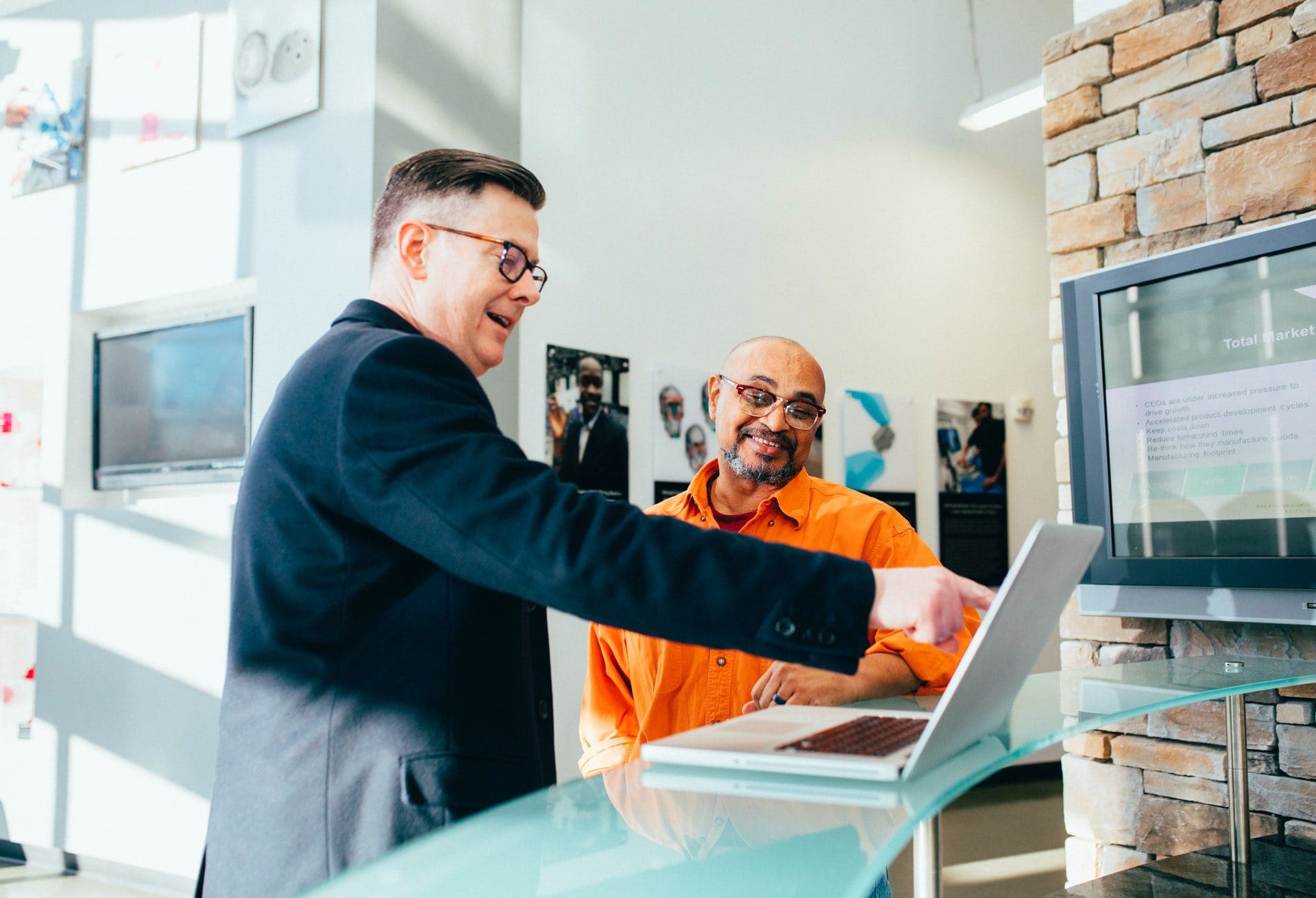 The technology offered within the package itself should be comprehensive, covering all aspects of your business, including:
Endpoints – detailing how they will protect both onsite and remote devices
Business email accounts – detailing how they intend on flagging and quarantining threats
Content & internet – detailing how filtering will be set-up and regularly monitored
Data security – detailing how they will protect both your workforces' and customers' information
Application and platforms – detailing how they will protect any cloud-based systems and tools
If you're engaging with a really great IT support provider, like Virtuoso, they might even offer some bonus benefits like…
Regular scans of the dark web – to detect and respond to any compromised data
Cyber security awareness training for your staff – ensuring your team are able to respond and quarantine threats appropriately
Support creating security policies – helping staff to follow security best practice
Assistance developing control access – by integrating easy-to-use authentication processes and tools
24/7 cyber security service desk – allowing you to speak to a technical expert at any hour of the day
Regular reporting – including monthly reports on security posture and 90-day reviews of your requirements to ensure the services being offered are meeting your needs.
(Intrigued? Read more about our cyber security package, ThreatProtect.)
Partner with cyber experts
So there you have it, some simple ways to ensure you're receiving the best possible cyber security services for your business.
If you're looking to engage with cyber security experts who can offer you the most up-to-date and advanced security software, whilst also providing industry-leading, award-winning customer services, get in touch today!
Our team of cyber security specialists are waiting to hear from you…