Part 2 – Microsoft Teams
Most people will in some way already be familiar with Office 365. However, despite the myriad of services on offer, many still associate the platform as simply being 'Email in the cloud'. Realistically, this is just one small part of part of the platform and only a tiny part of the new Microsoft ecosystem. There are many other highly useful features that make the service far more valuable than just an enterprise-grade Email platform.
This is why over the next few months we'll be introducing you to the various lesser-known but undeniably stunning new features of Office 365.
Today, we're focusing on Microsoft Teams. If Office 365 is new to you, you'll be pleased to know that Microsoft Teams comes bundled into nearly all subscriptions. If you happen to be already using Office 365 in some capacity, it's quite likely you already can start using the below right now, even if you didn't know… until now…
What is Microsoft Teams?
Microsoft describes Teams as "a true chat-based hub for teamwork". By 'chat-based', it means that the platform is built around Instant Messaging. The easiest points of comparison are apps like Slack, HipChat or Cisco Spark. Teams fall squarely into a category variously described as team messaging, team collaboration, or even social networking for business. As its name suggests, the focus of Teams is very much on facilitating group interaction in the workplace, as opposed to one-to-one communication – although that can still happen, of course.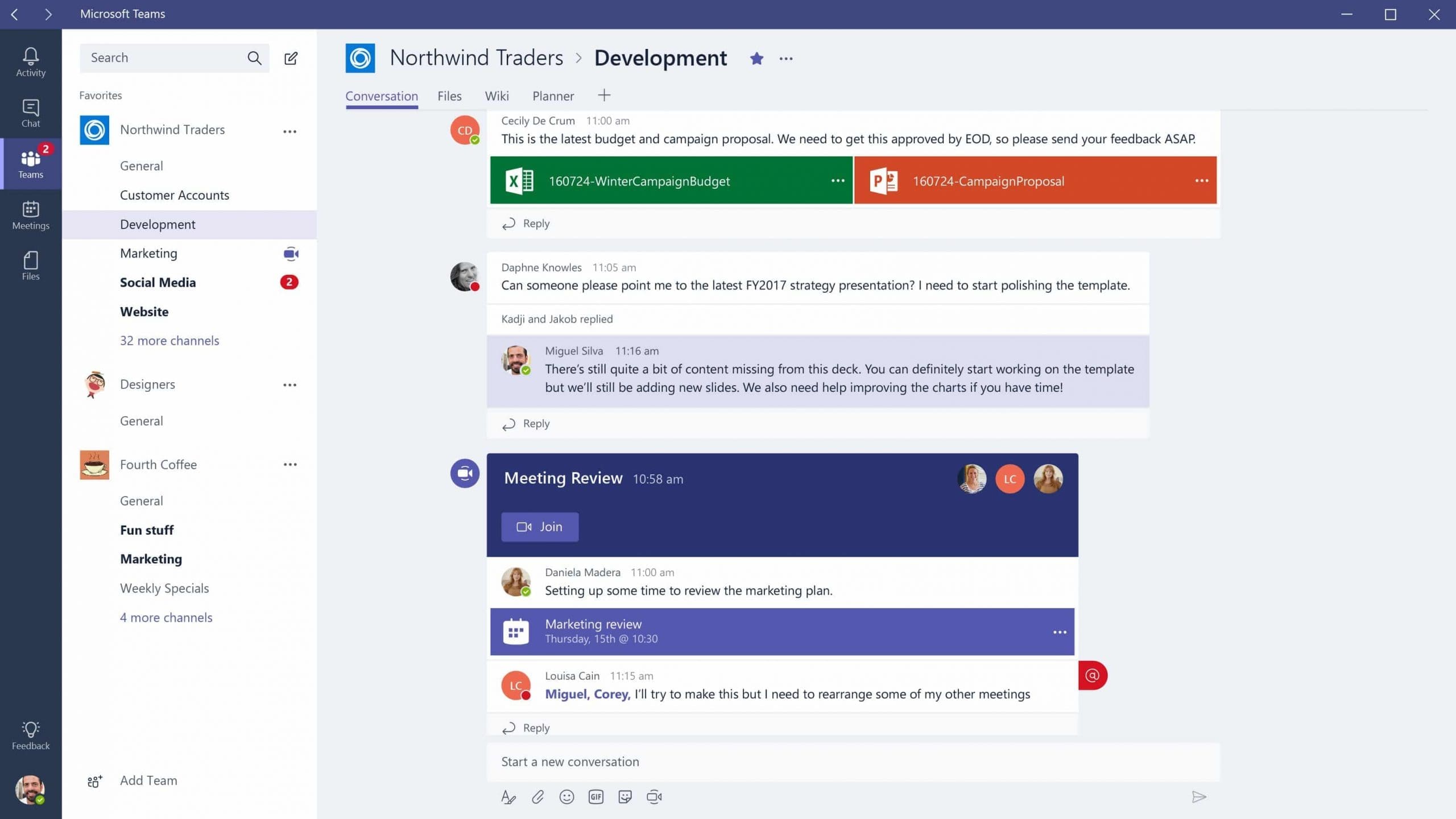 Instant messaging has grown in importance in recent years for many reasons. These include that fact that people find it easier to carry on other tasks while taking part in an IM conversation compared to answering the telephone or an email, which can be distracting. IM also offers very high response rates and is a much better solution for group conversations compared to email.
The emphasis on groups also reflects the growing focus on collaboration. Businesses don't want work and communication to be two separate things, as in having to stop work to talk to people. Communication should be all about productivity, enabling people to work or collaborate, together more effectively.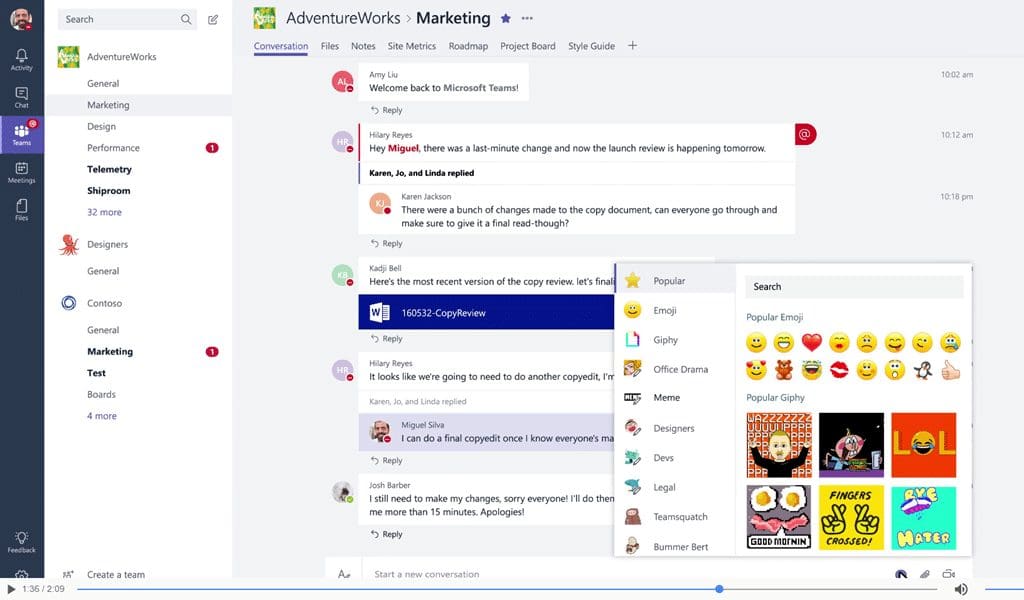 In this regard, Teams focuses on group communication, on intuitive Instant Messaging for conversations that fit seamlessly in with workflow, on document and screen sharing to aid collaboration, and on easy escalation to voice and video calls or conferences when typing a message just won't do.
Microsoft Teams also integrates seamlessly with other Microsoft tools such as Microsoft Planner (which will be featured in Part II of this series) and third-party apps like Wrike and Asana. Linking these accounts is just a few clicks away in Microsoft Teams and means you can be up and running in no time.