Microsoft 365 commercial license pricing has been the same since it began as Office 365 over 10 years ago. As the tools available within this popular suite have grown, adapted and advanced, it has been anticipated that the pricing would one day shift to reflect the true value of these products.
When Office 365 (now known as Microsoft 365) launched in 2011, nobody could have anticipated the enormous impact it would have on the business world. With over 300 million users worldwide, Microsoft 365 remains as one of the largest and most popular commercial suites of products in the business world.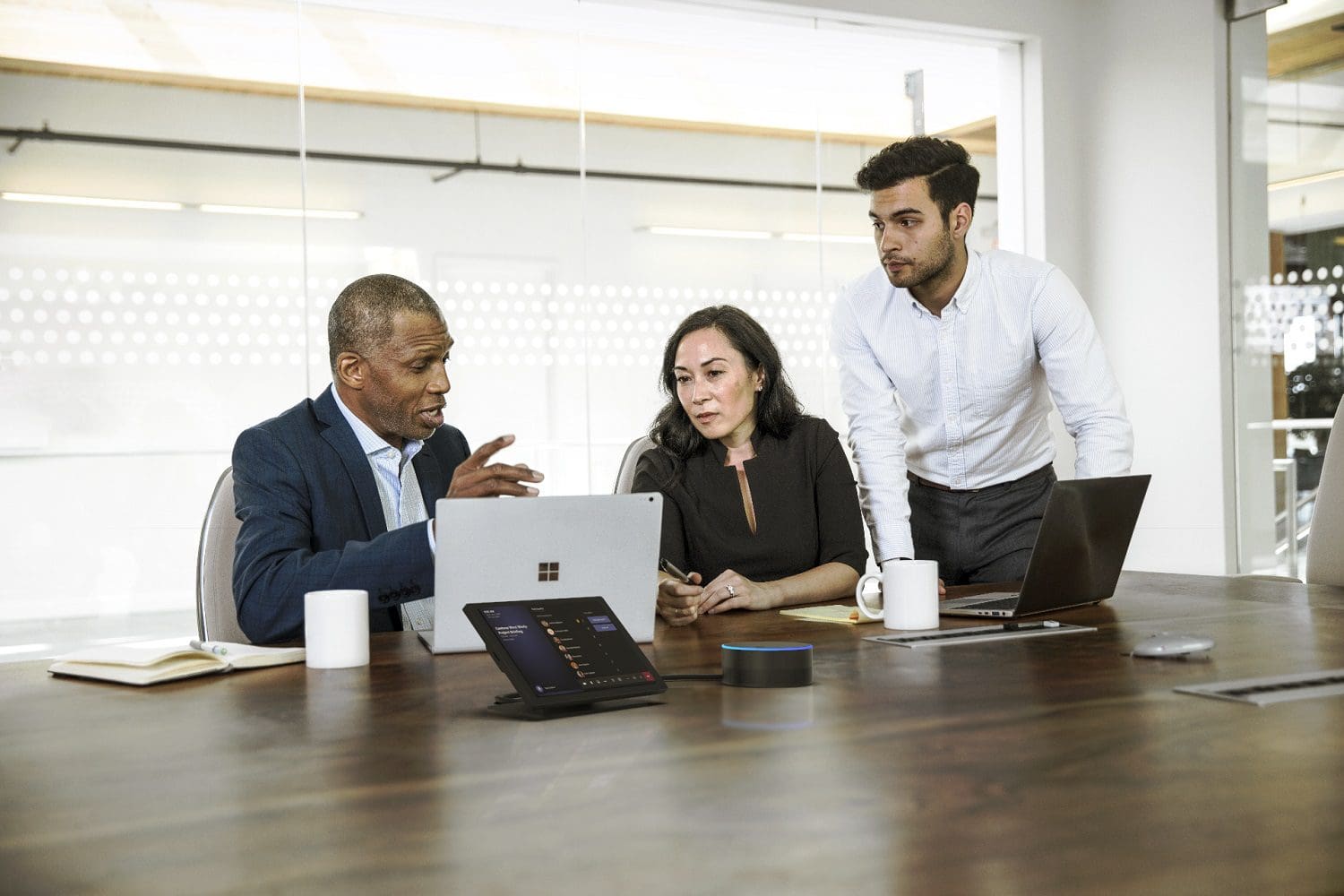 In this article, we'll be sharing what the new Microsoft 365 licensing pricing model is for 2022 and how it will impact your business. So, let's jump in…
What is the new Microsoft 365 license pricing for 2022?
The pricing changes recently announced by Microsoft will go into effect on 1st March 2022. The new pricing (based on US Dollars) is as follows:
Microsoft 365 Business Basic – from $5 to $6 per user
Microsoft 365 Business Premium – from $20 to $22
Office 365 E1 – from $8 to $10
Office 365 E3 – from $20 to $23
Office 365 E5 – from $35 to $38
Microsoft 365 E3 – from $32 to $36
These increases will apply in all countries, with local market adjustments for certain regions.
Note: There have been no announcements for changes to pricing for education and consumer products.
How will the new Microsoft 365 license pricing impact my business?
If you purchase your Microsoft 365 licencing via a third-party, like Virtuoso, then you'll already know of the discontinuation of the Microsoft Open License Program and transition to the CSP (Cloud Solution Provider) Program, where from December 2021 you will purchase your licensing directly through your CSP.
The next phase of this transformational journey, known as the new commerce experience, is due to take place in October 2021. This change will enable your CSP partner to offer you seat-based cloud offers for Microsoft 365, Dynamics 365, and Power Platform, as well as Windows 365.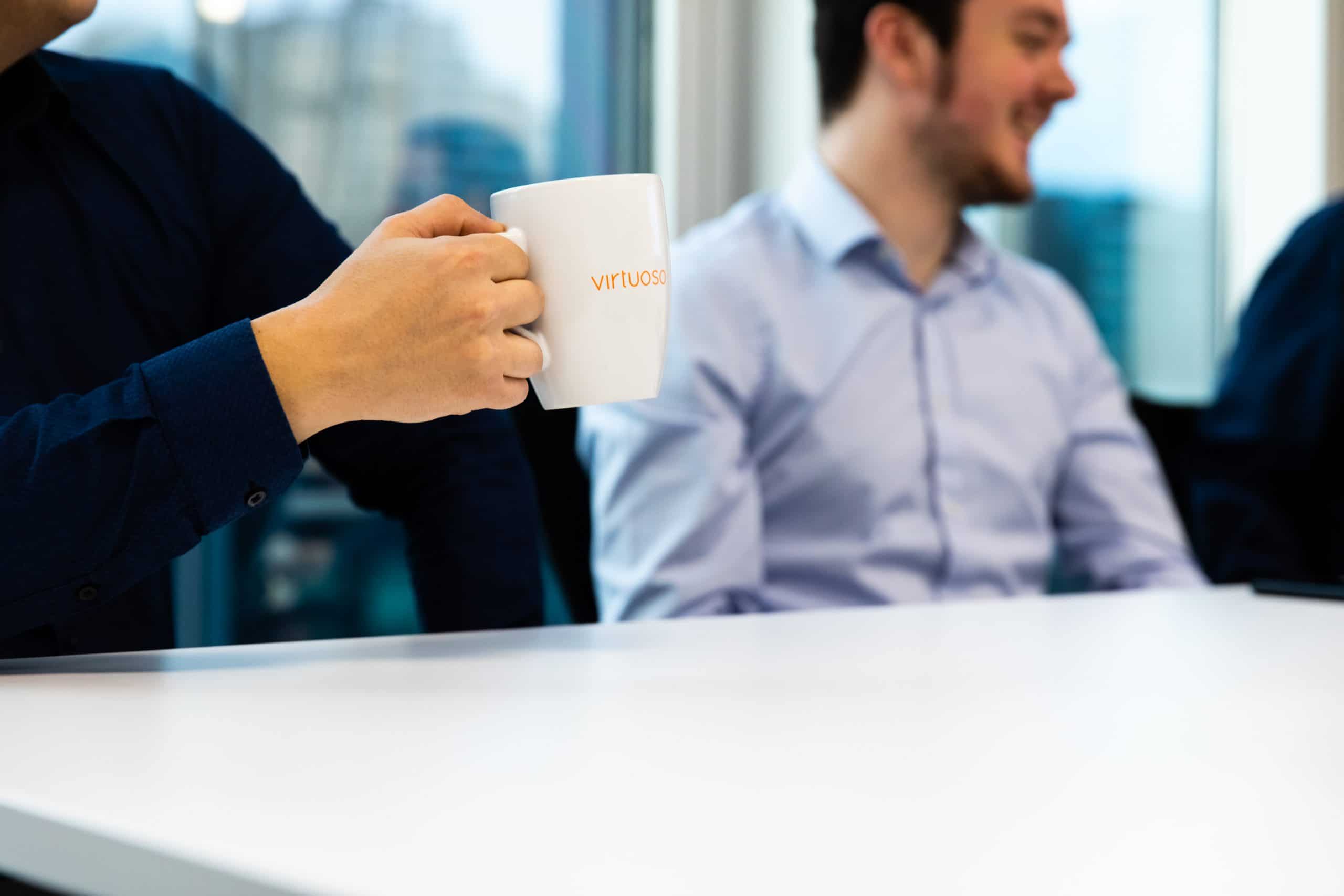 When considering the impact of the new commerce experience on your business, there are a few important things to know:
Terms
Microsoft will be introducing Terms, which refer to the period of time you are committed to Microsoft. Microsoft have announced there will be three Term options:
Monthly Terms – Beneficial for customers who need seat-count flexibility
Annual Terms – Beneficial for stable customers wishing to pay competitive pricing
3 Year Terms – Same benefits as annual Terms, but this option is only available from March 2022
(There will also be an option to blend short- and long-term offers for those with seasonal or business-volume fluctuations. Your CSP Partner will be able to give you more information on this.)
Regardless of which Term type you choose, the following rules apply:
Your subscription prices will be fixed during the entire Term
You cannot reduce the amount of seats you have during your Term
You can, however, upgrade to more seats or higher licenses (e.g. from E1 to E3) anytime
You may wish to consider the above when deciding on the Term type you choose for your business.
If for any reason you have selected the wrong license or are unhappy with your Term choice, you have up to 72 hours to cancel or change your license. Anything after 72 hours and you are committed to the Term you have chosen.
Cancellation Costs
Up to 24 hours – no charge*
Up to 72 hours – pro-rata charge*
*Charges may vary depending on your CSP Partner
Seat Changes
As mentioned briefly above, Microsoft are encouraging customers to think more long-term about how many users, or seats, they have.
Upgrades – Microsoft 365 is a tool that encourages growth and scalability. For that reason, they have announced you can upgrade your seats anytime throughout your Term. However, you will be committed to paying for any upgraded seats until the end of your Term.
Reducing Seats – You are not allowed to reduce your seat amount until the end of your Term.
Payments
All subscriptions, regardless of the Term you choose, will be billed at premium. You can pay either monthly, or yearly (if you prefer one invoice).
Subscriptions for consumption services, like Azure, are billed as standard on calendar month.
How to prepare for the 2022 Microsoft 365 license pricing changes?
With the aforementioned 20% price increases coming in March 2022, it's vital that your business plans for the future. With the right planning of your investment in Microsoft 365, your business will see how the new CSP Program will reduce licensing complexity and long-term costs for your business, whilst remaining flexible and supportive of your ever-changing business.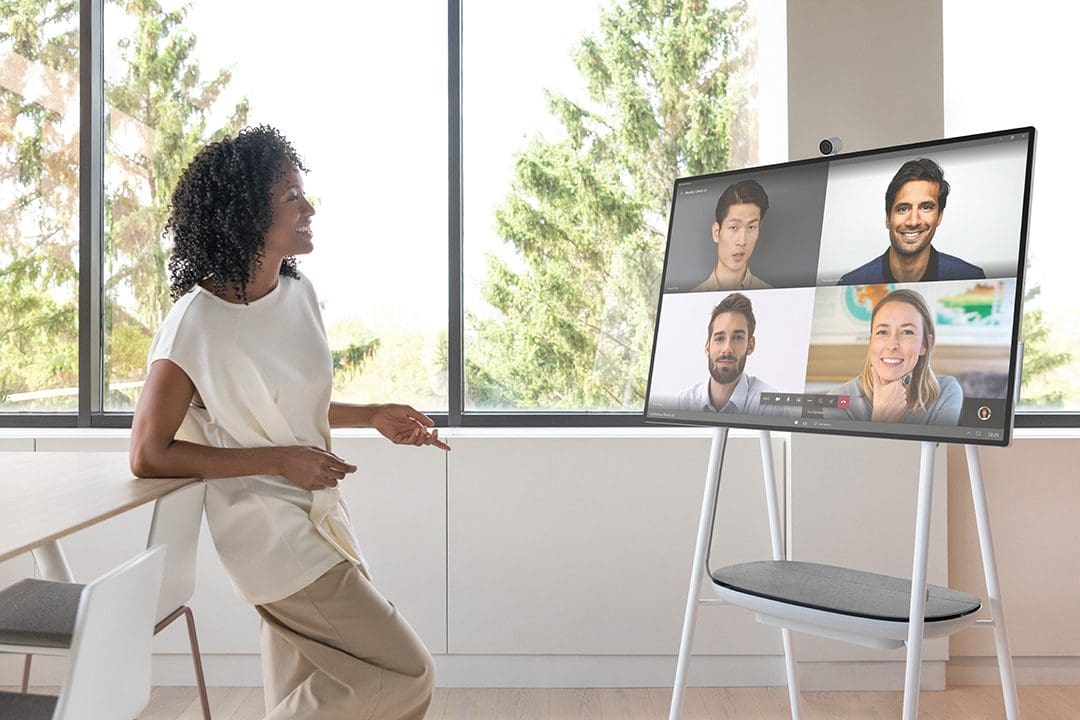 When thinking about your strategy, you should consider the following:
Terms
What is your prediction for your business's growth over the next few years?
Could you commit to a longer term to avoid any future cost changes, or would you prefer a mix of Terms to remain flexible?
Costs
How would you prefer to be billed for your subscriptions?
Can you phase out any non-Microsoft services and migrate to Microsoft tools, to drive more value from your investment?
Renewals
If your current subscription renewal is before the March 2022 change, could you consider choosing a longer Term to lock-in current pricing?
If your current subscription renewal is after the March 2022 change, could you purchase a single license before then to lock-in current pricing?
New commerce experience timeline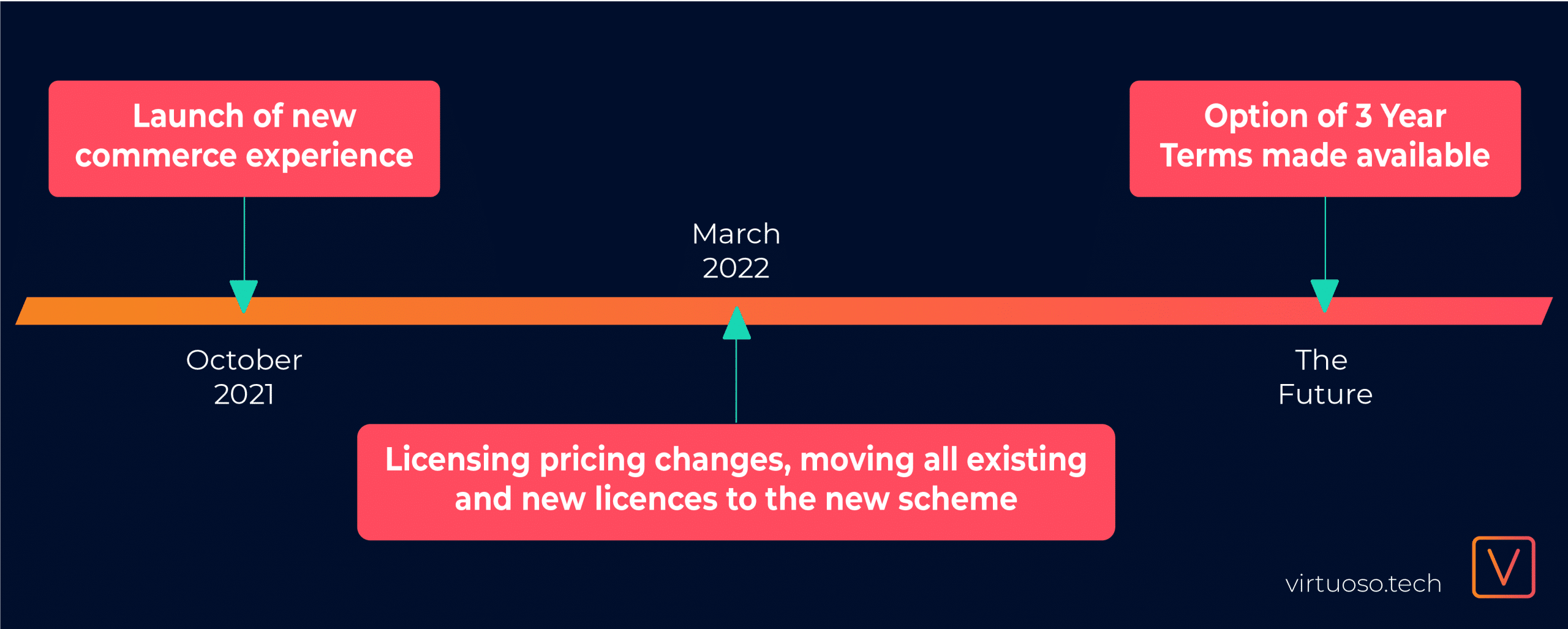 What should you do now?
If you're a customer of ours, we know how overwhelming licensing changes like this can be, which is why we're working hard to ensure that the new structure and change of Microsoft 365 license pricing works for your business. You can expect to be contacted in the coming months to discuss the upcoming Microsoft 365 licensing changes and get moving on ensuring you're getting the most from your investment. For now, you can begin thinking about the above and which Term you may wish to choose!
If you're not a customer with us, but looking for a new CSP Partner to help you transition your business into the new commerce experience, then look no further! As a Microsoft Gold-Certified Partner, we're here to make this transition as seamless as possible for you. Give us a call today to discuss your Microsoft licensing, so we can help you plan for the future.