With so many industries facing serious spending cuts right now, it has never been so important to protect your business from the unforeseen costs of a cyber-attack.
Unfortunately, during these unprecedented times, we have experienced a dramatic rise in cyber-crime. With so many people working from home on their own devices, machines without the right protection have been more at risk of being attacked by cyber criminals.
Now that lockdown eases, we must not drop our guard. Just because we're back in the offices, doesn't mean we are any less vulnerable to an attack.
Innovative technology is providing cyber criminals with new and sophisticated ways to attack. It takes 200 days on average for a business to detect a cyber security threat, giving cyber criminals plenty of time to do damage.
This is where tools like Microsoft Azure are becoming so widely appreciated, with its advanced Security Center providing complete visibility of business security.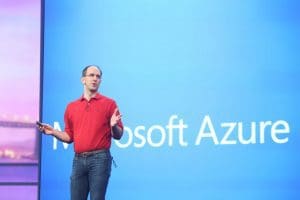 If you've not heard of Microsoft Azure, it's a cloud computing platform that businesses embrace for its vast range of services, such as analytics, virtual computing, storage, networking, and much more. It can be utilised to replace or supplement your on-premise servers.
Many businesses choose to migrate their workloads to Microsoft Azure as it's a fast and flexible IaaS (Infrastructure as a Service) platform that allows for scalability, permitting applications to expand freely, whilst also providing valuable insights to support business growth.
We're here to share with you the many ways that your business could protect itself from cyber-attacks just by using Microsoft Azure's Security Center…
What is Azure Security Center?
The cloud has been revolutionary for businesses as it has empowered users to produce more work, share more freely and access workloads easily. But with freedom comes risk, as the continual development of services makes it ultimately more difficult to ensure security practices are being followed.
As over 95% of Fortune 500 companies are using Microsoft Azure, it's no surprise that it's armed with its own security centre.
Azure Security Center is a comprehensive infrastructure security management system that provides sophisticated threat protection across all workloads – whether they're in Azure or on-premise.
To ensure that any workloads you move to the cloud are safe, Azure Security Center provides users with the tools to strengthen networks and detect security threats on the horizon.
When using Microsoft Azure, your business will have complete oversight of security that is related to azure services. It uses built-in behavioural analytics and machine learning to identify threats and gives IT admins access to controls that reduce exposure to network attacks and malware​. It provides continual vulnerability scanning for virtual machines, protecting systems from cyber-attacks before they have a chance to strike.
Tailored security policies
The term 'security posture' is used to describe the general state of your business's security. Azure Security Center aims to improve security posture by providing IT administrators with the tools and insights to put security best practices in place across all devices, services and applications. In other words, it gives you a complete overview of your workloads with a focus on your security and makes recommendations on how you can improve.
It's an unspoken rule that businesses must ensure all workloads are protected and to do so effectively security policies are a necessity.
Developing this yourself can be challenging, which is where Azure Security Center assists. Azure Security Center provides built-in default best-in-class policy controls, which are developed using industry and regulatory standards. With this feature, you can create 'custom initiatives' and apply them to your chosen management groups or subscriptions.
If working with a technology partner, like Virtuoso, these policies can be set up for you. Azure Security Center integrates with Azure Lighthouse, which gives your IT support provider complete visibility of the services that have delegated. They can then monitor and manage the security of your tenant and Azure services on your behalf.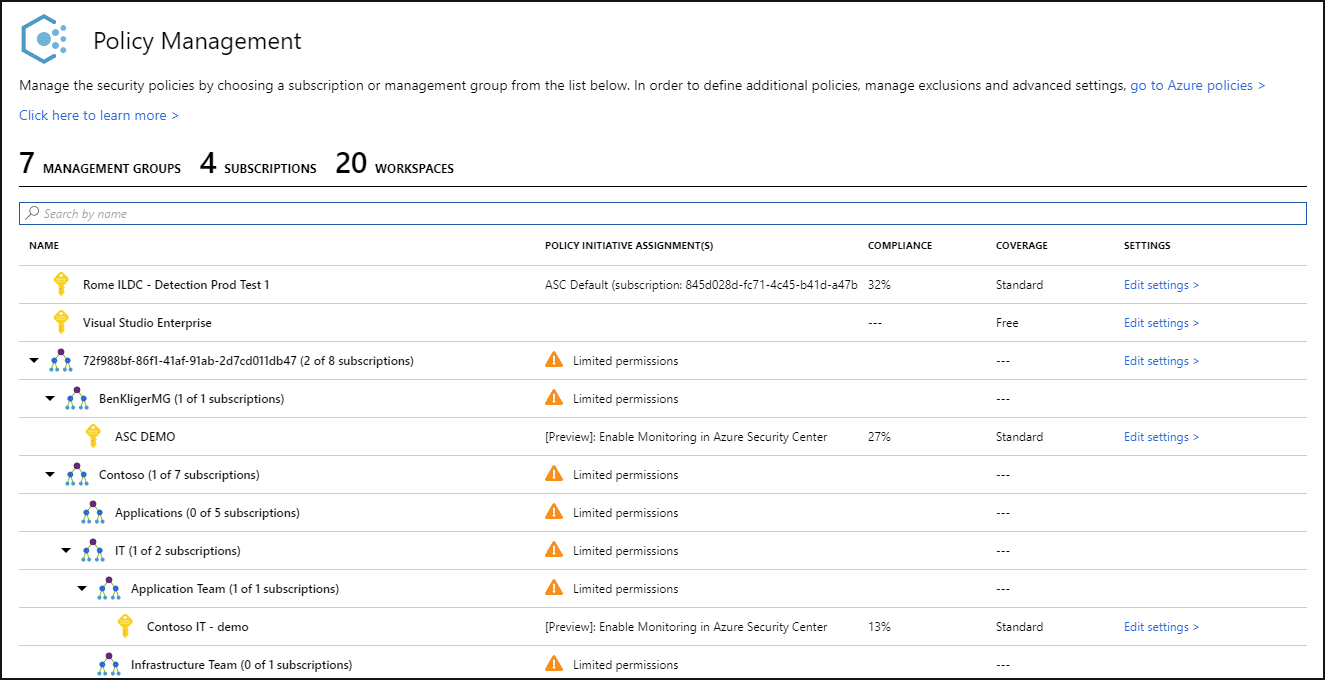 Recommendations & continual monitoring
Once these security policies are in place, you will then receive recommendations if your workloads don't comply.
Azure Security Center does the work for you, by continually monitoring your workloads and flagging any that are not secure.
"You get a prioritized list of recommendations for what you need to fix in order to protect your machines." Microsoft, 2019
If working with an MSP, like Virtuoso, this platform would be managed for you by technical experts via Azure Lighthouse. They will utilise this advanced monitoring system to measure your overall compliance with policies and act quickly on any recommendations. Using a 'Network map', your IT partner will have complete visibility of your network and will be able to see which areas are at risk of being attacked.
The recommendations will highlight your business's vulnerabilities and provide your MSP (or you, if you're managing this yourself) with specific instructions on how to remove them.
Your IT support provider can then share your "Secure Score" with you, which will help you to understand your network's overall security posture and what's being done to improve it.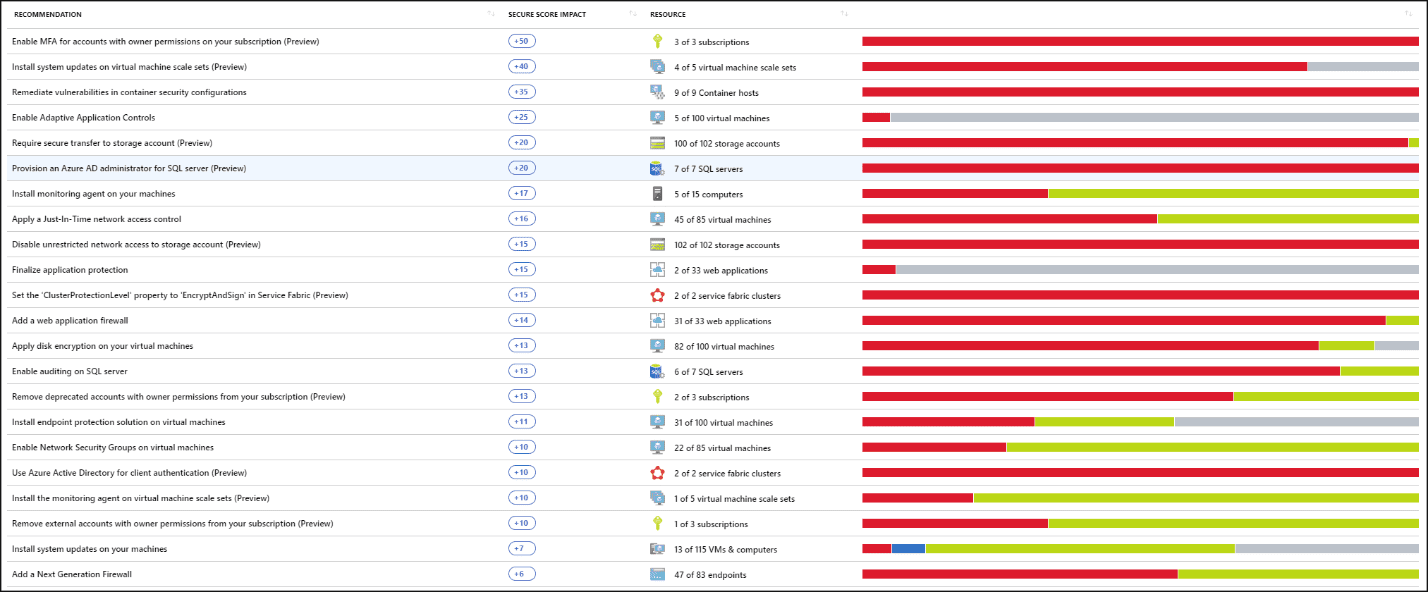 Threat protection layer for Windows machines
These threats are detected in various ways, across compute resources, data resources and service layers.
Azure Security Center's threat protection works seamlessly with other Microsoft services. When considering the protection of Windows machines, it automatically integrates with Microsoft Defender Advanced Threat Protection (ATP) on any Windows servers that use the Security Center. This allows cloud workloads to be protected by endpoint detection and response (EDR) capabilities, without any configuration on your part.
Not heard or EDR? Find out what it is here.
"When Microsoft Defender ATP detects a threat, it triggers an alert. The alert is shown on the Security Center dashboard. From the dashboard, you can pivot to the Microsoft Defender ATP console, and perform a detailed investigation to uncover the scope of the attack." Microsoft, 2019
Another area of Azure Security Center's threat protection is its fileless attack detection.
"Fileless attacks inject malicious payloads into memory to avoid detection by disk-based scanning techniques. The attacker's payload then persists within the memory of compromised processes and performs a wide range of malicious activities." Microsoft, 2019
To protect your business from such attacks, the Security Center works tirelessly to detect fileless attack behaviours that could indicate a threat. It continually scans your devices in real-time and takes insights from the memory of security-critical processes to find evidence of malicious payloads, or other similar risks.​
It then produces highly detailed security reports to reveal where the problems are so that your IT support provider can act on these threats before any damage is done.
Those are just two of the various layers of threat protection this intelligent tool can provide. For a full list, click here.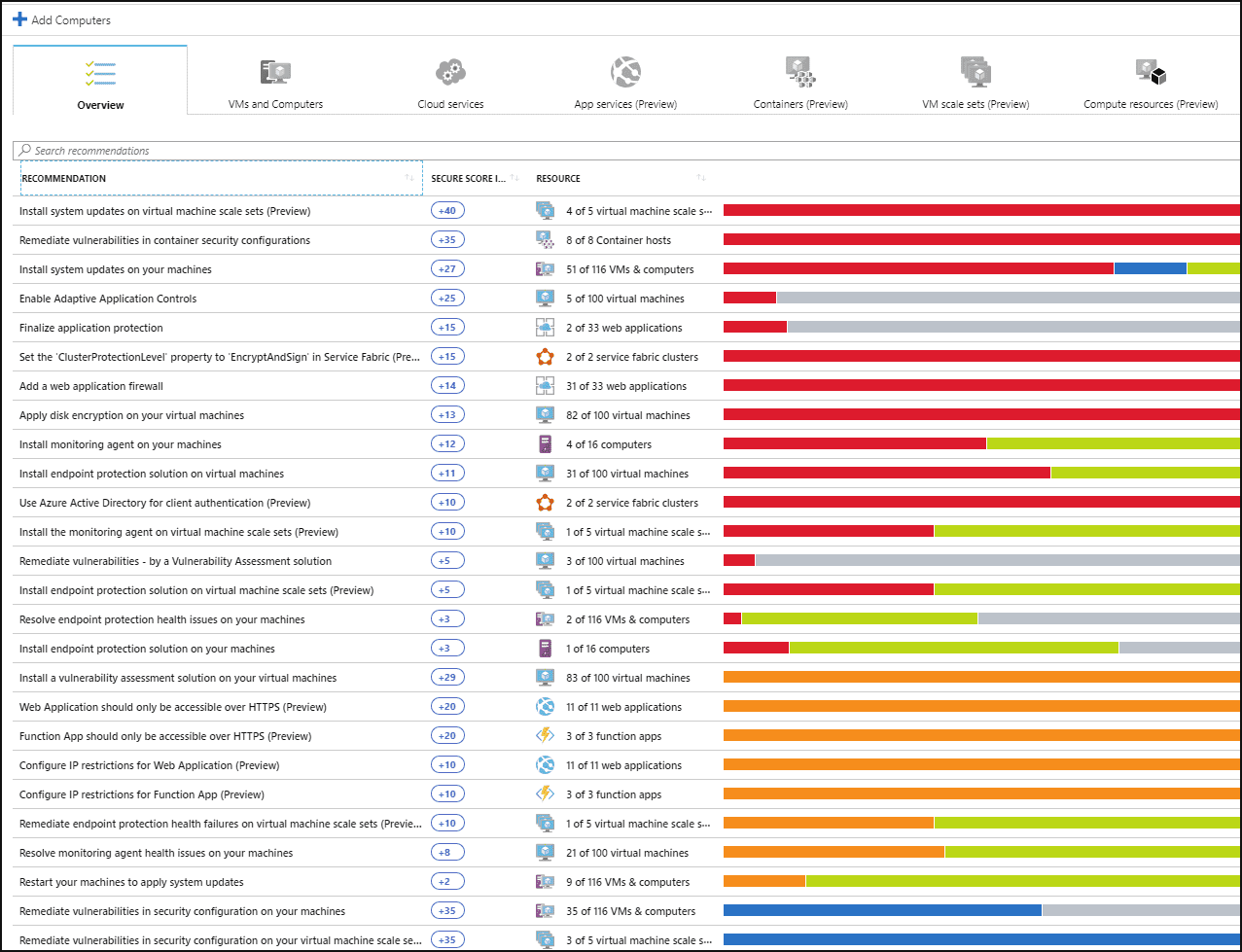 Let your technology partner manage Azure Security Center
Azure Security Center can provide businesses with a vast range of security benefits, from creating security policies and recommending additional security measures, to detecting advanced threats across devices and workloads.
For those wanting to harness this tool to protect their business, the question arises around ownership. Managing this platform internally could be challenging without technical staff with knowledge of Microsoft Azure, which is where a trusted IT partner becomes valuable.
By working with technical experts, like those at Virtuoso, you will have access to Microsoft-certified specialists, who have a complete understanding of Azure Security Center and how to utilise its features to enhance your business's security.
Virtuoso are a Microsoft Gold Partner, meaning we can work with your business to ensure that this platform is being exploited in the right way. As well as this, we can provide your business with ThreatProtect, a comprehensive cyber security service, protecting your business against an array of threats from cloud email security, to internet and content filtering.
If you're unsure about the areas of your business that need protection, get in touch today!
One of our friendly advisors will give you a free no-obligation security review to determine how we can ensure your business doesn't fall victim to cyber crime.