We are always looking for ways to automate business processes and make life easier. Technology offers us so many opportunities to streamline workflows and increase productivity without any additional human input. Businesses turn to automation tools to free up time, eliminate the risks that come with human error and improve visibility of business activities.
Various tools on the market can assist with automating processes across a business. However, it can become too complex to manage multiple platforms and systems, whilst trying to ensure that they work harmoniously with one another. Less is more, which is why most businesses are trying to minimise the number of tools and applications used in their business.
Microsoft 365 solves this problem. Acting as a suite of products that seamlessly integrate with one another, businesses are provided with a core set of cloud-based tools, that are comfortingly familiar in their functionality. These applications are scalable and leverage all the latest technology capabilities to provide business leaders, project teams, IT departments, and individual users solutions that support day-to-day tasks.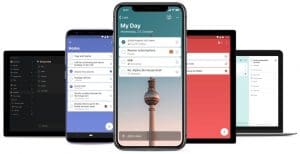 Here are three ways Microsoft 365 can automate business processes and facilitate more seamless cross-company operations…
1. Automate tasks with Power Automate
With many of us juggling a busy work schedule today, allocating our time effectively across all that needs to be achieved can feel overwhelming. Often we can find ourselves spending more time than desired on mundane and repetitive administrative tasks.
Microsoft recently announced the rebrand of Microsoft Workflows to Power Automate, a tool intended to streamline everyday tasks and provide paperless alternatives to lengthy processes, so that businesses can have more time to focus on what's important.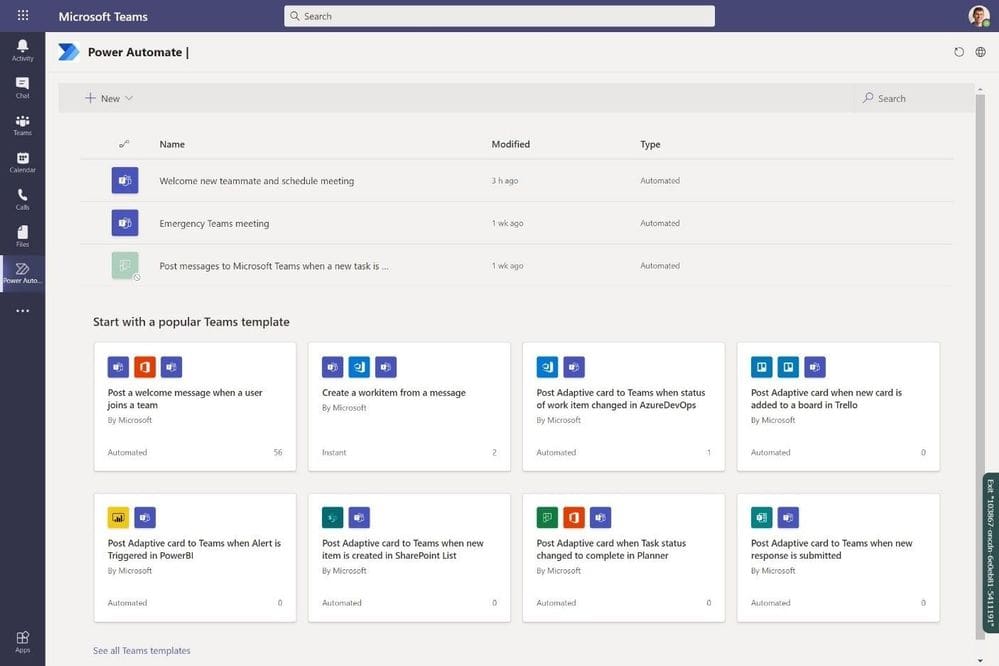 Take an insurance claims company for example. They could have hundreds of clients a day, all engaged in the same process. The client fills in the claim, the insurance company processes the claim and the documents go on record. This rhythmic process is one of many than could be end-to-end automated using intelligent tools like Power Automate.
Once you have built a workflow around your desired process, manual tasks that could otherwise lead to error, or be forgotten, or just take too much time, will always occur. You can build automations from scratch, or utilise many of the pre-made templates available. For instance, you could create an automation in Power Automate that creates a Microsoft To-Do every time you are @mentioned in an email. Or you could set-up customised automated emails, either to yourself or someone else, when a new file is added to a particular document library in SharePoint.
One of the greatest things about Power Automate is that it integrates effortlessly across not only Microsoft 365 tools but external tools too. Twitter, Adobe Creative Cloud, Calendly, Google Sheets and WordPress are just a few of the many tools you can integrate into your automations, to alleviate the pressures of administrative tasks and improve efficiency when managing multiple projects of the same kind.
"Build time-saving workflows into everything from individual tasks to large-scale systems with seamless integration using hundreds of prebuilt connectors." Microsoft, 2020
2. Collaborate on documents with SharePoint
Document and asset management has and always will be a huge responsibility for businesses. Ensuring data and information is managed correctly, whilst remaining accessible to all those who need it is a hurdle we all face. Before technological advancements, managing files and updating information would have been a more complicated and manual process. Supervising document versions and tracking changes across multiple teams would create unavoidable additional work for administrators handling projects.
Today, platforms like SharePoint offer solutions to this. SharePoint's integration with other Microsoft 365 products supports information and file management, as applications such as Word, PowerPoint and Excel can be created, edited and shared across various departments without obstruction.
SharePoint helps users to collaborate on files and to manage project tasks in real-time. This removes the archaic troubles of version controlling, as several individuals can edit the same document simultaneously, without disturbing one another. Tracked changes will reveal who has made which change, giving individuals well-deserved credit for their ideas.
Automated notifications keep email inbox clutter to a minimum, by notifying collaborators when edits have been made to a document. This reduces the need for teams to let one another know when they have made a change and allows SharePoint to handle communications.
SharePoint also facilitates the dismissal of paper trails, as digital authorisations are enabled. Users can authorise who can and can't access certain documents and create customised permissions to maintain the safety and confidentiality of information.
"Share and manage content, knowledge, and applications to empower teamwork, quickly find information, and seamlessly collaborate across the organization." Microsoft, 2020
3. Create insightful reports with Power BI
All business leaders and senior managers are required to carry out reporting. Reports are used to make significant improvements to your business or to share progress with valued customers, partners and stakeholders. It's vital to have oversight on what is going on in your business, but gathering this data can be time-consuming and frustrating, as it prevents your senior staff from addressing pressing daily tasks. Many would agree that being able to automate this business process would relieve great pressures.
Microsoft observed the strenuous processes that come with reporting and provided a solution. Power BI gives your team the ability to uncover the value hidden in business data, without having to do the digging themselves.
By harnessing Power BI your employees can create powerful reports that display updates in real-time, by leveraging data from over 200 different systems. Similar to Power Automate, Power BI will connect with all the internal and external tools used by your business, including Excel, Google Analytics, Salesforce, Azure SQL Database and more. You can even feature Power BI reporting updates within the Teams application on their own dashboard, for quicker and easier access to analytics.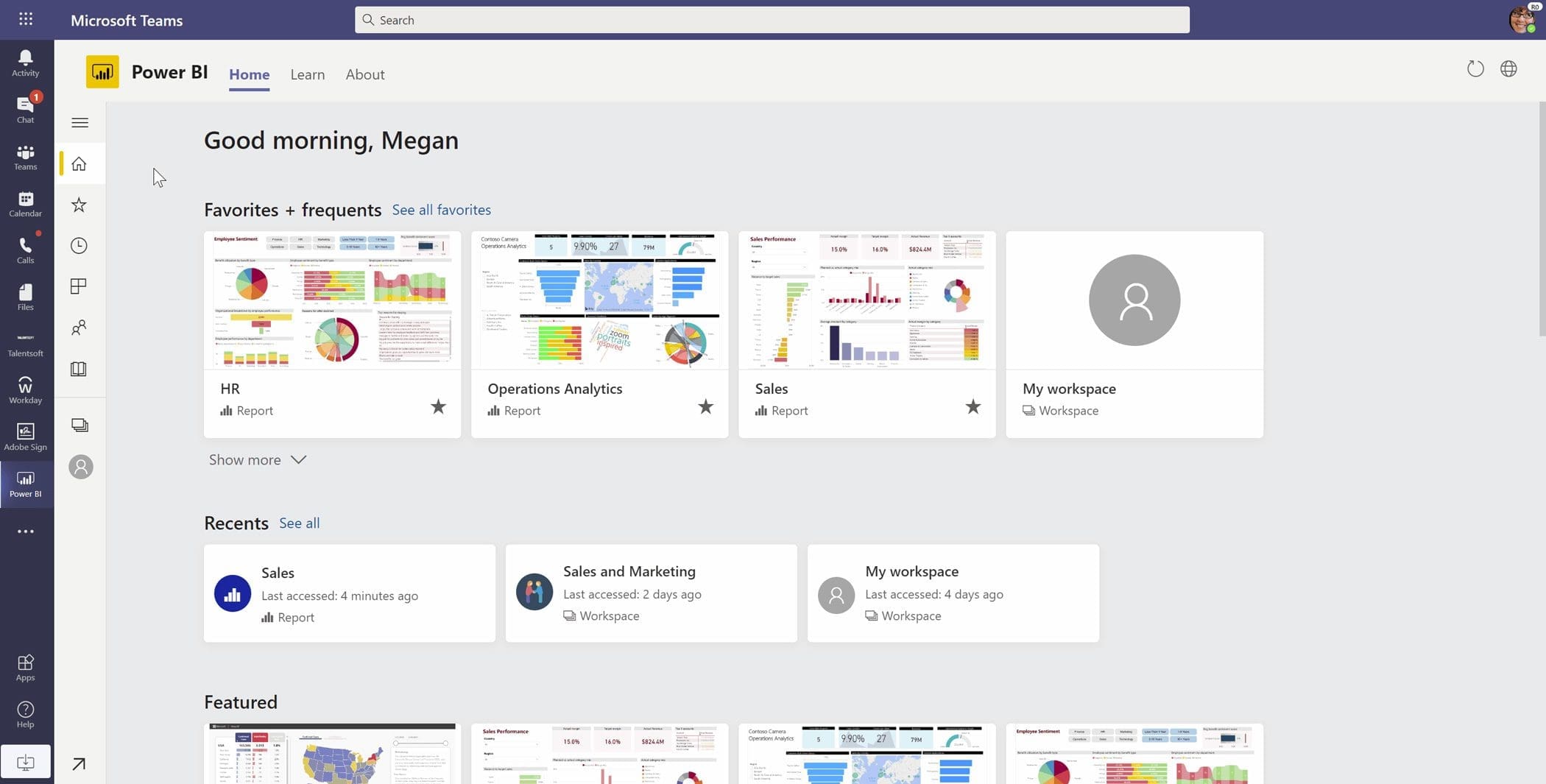 The friendly dashboard will display metrics in your chosen format and update as new data is received. Charts, tables and statistics will display information in easy-to-digest report styles and can be customised to be in-brand, eliminating time spent manually visualising data findings.
The Power BI portal is accessible on any device and from any location, allowing insightful data to be accessed and shared whilst your employees are out-of-office at meetings or events. Reports can be securely shared with the function of sensitivity labels and its integration with Microsoft Cloud App Security.
And of course, Power BI works naturally with Power Automate, allowing you to turn insights into actions as you can build automations that are triggered by metrical activities, further alleviating organisational tasks from your employees, giving them more time to focus on growing your business.
"Enable everyone at every level of your organization to make confident decisions using up-to-the-minute analytics." Microsoft, 2020
Get the most from these tools
Utilising these Microsoft 365 tools will help to automate business processes that are currently draining your employees' time and energy.
With help from Virtuoso, you can get the most from these applications. Our highly-skilled engineers are Microsoft certified and regularly work with customers who are lear­ning how to automate and streamline business processes to free up time for other activities.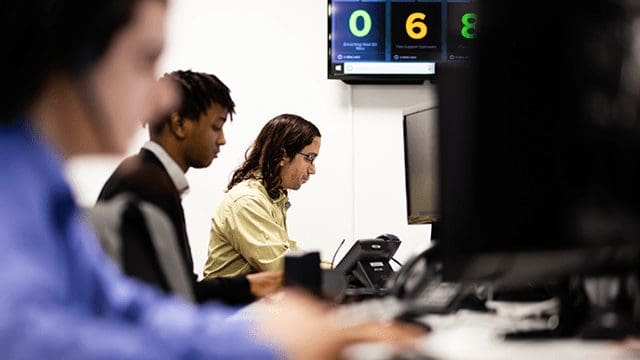 Not only can we integrate these tools (and various others) into your business, but we can help you use them with training and 24-hour assistance available.
If you'd like to automate business processes and start embracing a more streamlined and efficient work life, get in touch today!
Our friendly team and waiting to hear from you.