It's undeniable that 2021 has thrown some serious challenges our way! It's been a year where many of us have been apart from our family, friends and colleagues. Businesses, across all industries, have been forced to adapt to a new way of working, and new laws and regulations.
A few thank yous
During a time where there have been so many uncertainties, we've made it our utmost priority to remain a stable and reliable party for our customers and their businesses. Although our staff have also been experiencing changes to their working environments and way of life, they have continued to deliver incredible technology services and support to our customers. For that, we'd like to say thank you. Without our team of dedicated and passionate employees, Virtuoso wouldn't be where it is today.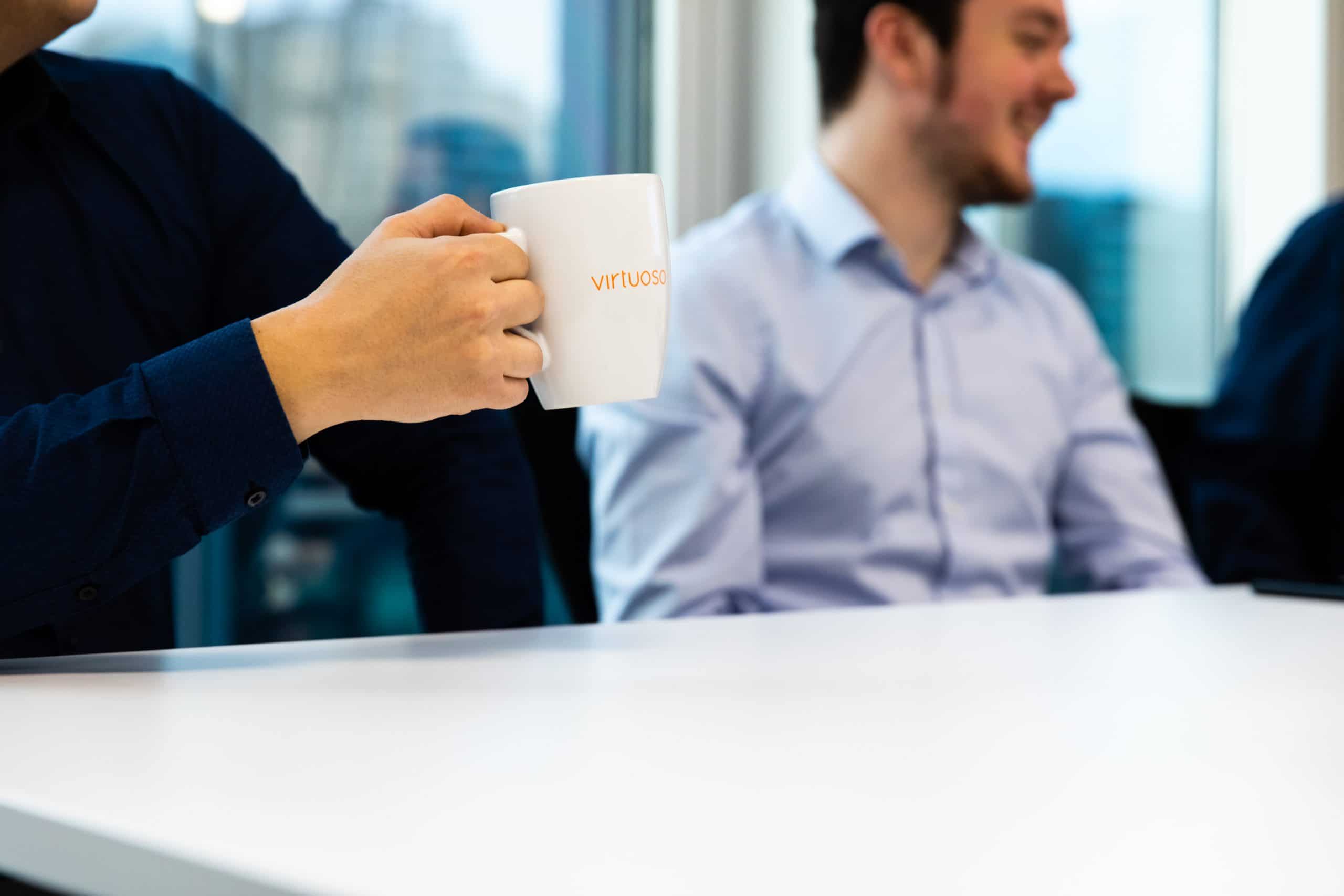 Our customers have had to shift their entire way of working over the last two years, normalising remote workstyles and realigning their processes to ensure their businesses can operate despite lockdown restrictions. We're honoured to have played a role in this journey and feel proud to have equipped our customers with the modern tools to work flexibly and ultimately, continue to thrive. To our customers, we'd also like to say thank you, for trusting us as your technology partner and letting us transform your businesses with our solutions.
A reflection on our achievements
Virtuoso have experienced some huge achievements in 2021 that we're proud to reflect on!
We've expanded to New Zealand this year and made it into the news in the process! Our team of skilled technical experts in Auckland is ever-growing and we're thrilled to reveal that our customer base in New Zealand is growing rapidly too. With the new free trade agreement between the UK and NZ, we can only expect more success in 2022!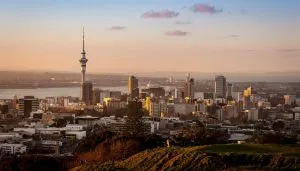 We've won some fantastic awards this year. Virtuoso was announced winner of MSP of the Year Award at Channel Partner Insight's European MSP Innovation Awards 2021, which was considered the "most prestigious award of the night". We were also ranked among world's most elite MSPs again at Channel Futures MSP 501. We were shortlisted for the Cloud Services Provider of the Year Award at the CRN Channel Awards 2021 and 'highly commended' at the UK IT Industry Awards 2021.
Virtuoso even re-achieved the Investors in People accreditation, which is a great representation of how our team remain at the heart of our business. We also launched the new look and feel of our business this year , which better represents the vibrancy of our people and the people we work with.
We embarked on some challenging and exciting projects, like our Microsoft Business Voice project with Green Kite and Agents Army. This was picked up by Microsoft and shared as a customer story on their website! This was a huge privilege for us and an amazing opportunity for us to share our skills with the world.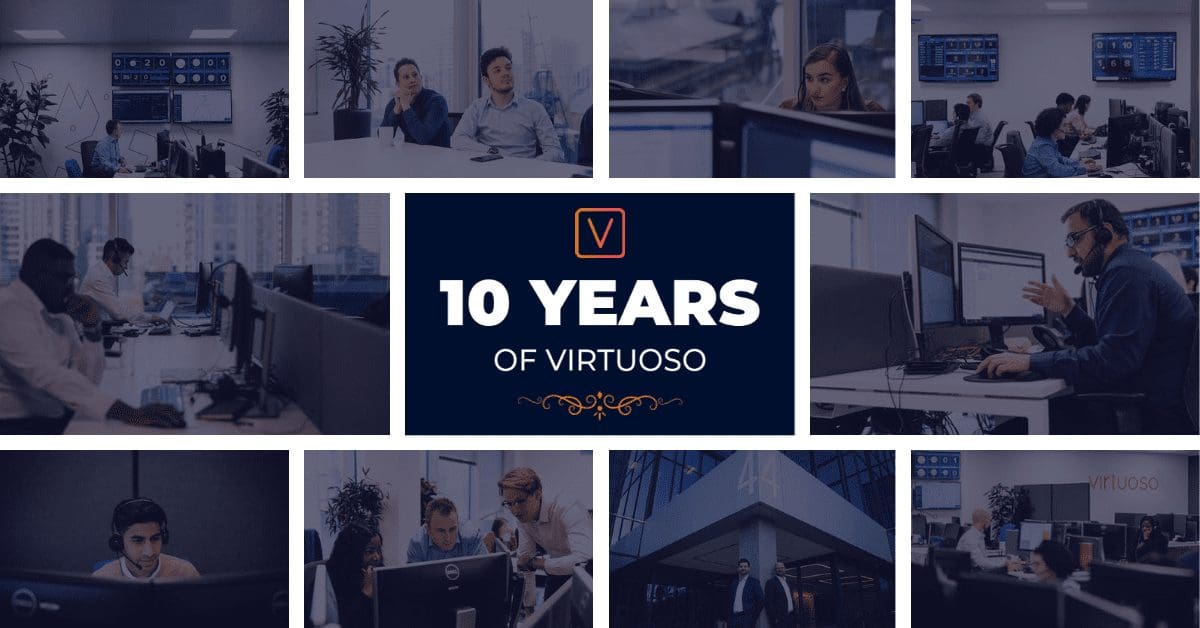 And lastly, we celebrated our 10 year anniversary. This was an enormous milestone for our business and something that wouldn't have been possible without our incredible team and valued customers.
An exciting future ahead
We're entering 2022 feeling excited about what's coming next. If we can stay at the forefront of innovation and achieve all that we have in the past year, then the sky is the limit!
We'd like to take this opportunity to wish all our staff, customers and readers a very happy new year!