When is Windows 11 coming out? And how to upgrade!
When is Windows 11 coming out you ask?! Keep reading to find out.
If you're reading this article, you heard the Windows 11 announcement on June 24th and are wondering: When will Windows 11 be released? What are the Windows 11 system requirements? How to upgrade to Windows 11?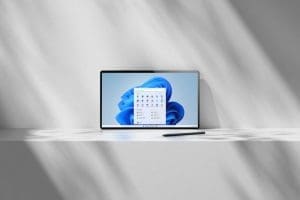 Our PCs have become a major part of our everyday lives. We rely on them for connectivity, interactivity, entertainment and more. They are no longer just a research or work tool, they are a life tool. Something we use to maintain relationships, to learn with and to achieve our goals. This shift in behaviour has inspired the introduction of a new Windows experience.
Windows 11 is the next major software update, after Windows 10 and has been redesigned for productivity, creativity and ease. With a simplified design, enhanced features and a new Windows 11 logo, it's no wonder that Microsoft's Windows 11 is expected to provide an exciting new user experience for us all.
Let's delve into the details!
Difference between Windows 10 and Windows 11
Windows 10 launched back in 2015 and has become the technological backbone for businesses across the globe. But as we know, technology has developed rapidly over the last 6 years! Windows 11 encapsulates that development in so many ways.
Some of the main highlights of Windows 11 that make it different to Windows 10 are:
An invigorated design & interface – The new Windows 11 interface is cleaner, with softer edges and less chaos on-screen. The Taskbar has been simplified and the Start Menu is now in centre position.
Snap Groups and Desktops – Toggle seamlessly between virtual desktops and multitask easier than ever before with Snap Groups, allowing you to organise your windows.
Microsoft Teams chatbox – Catch up with colleagues without having to close a window, as the new Microsoft Teams chatbox will be accessible right from your Taskbar.
Personalised content and information – A new personalised feed experience, powered by AI, will mean you can access content and news that's important to you right from your desktop.
Optimised touchscreen – For tablet users, expect more space, new gestures, vibrations and sounds that will make working on a touchscreen or with a digital pen more natural.
We expect this next version of Windows to completely transform the way we work, by making our day-to-day tasks quicker, easier and more manageable, all the while inspiring us to be more creative.
When is Windows 11 coming out?
If you haven't already had sneaky exposure to Windows 11 beta in the Insider program, then you're probably wondering, what is the Windows 11 release date?
You can expect the Windows 11 upgrade to be available from the 5th October 2021.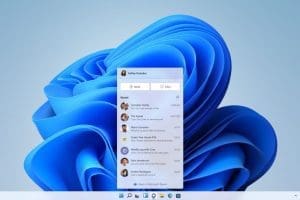 Is Windows 11 free? Yes! Windows 11 is totally free if you're already a Windows 10 user, up until mid-2022. After this, there will be costs incurred if you haven't upgraded within the allocated time period – so get moving!
How to get Windows 11
With less than a week to go, your priority should be ensuring all your devices are eligible for an upgrade. Why? Because eligible devices will be prioritised for a Windows 11 upgrade. Other devices will then be upgraded over time, with consideration of hardware eligibility, reliability, device age and so on – to ensure Windows 11 can effectively operate.
If you're asking, is my device compatible with Windows 11? – there's an easy way to check that doesn't involve a Windows 11 compatibility checker. Head to your device Settings – Updates & Security – Windows Update – and select Check for Updates. Within seconds, you'll receive status as to whether or not your device is ready for a Windows 11 download!
If you're a business owner, we understand that you'll need to check the eligibility of all the devices in your organisation. Customers of Virtuoso will have access to our user-friendly customer portal, Hub 365, which features a bespoke Windows 11 readiness report tailored to their business, identifying the overall compatibility of each device and any pre-requisites that must be carried out before upgrading.
You also need to ensure your applications are up-to-date and compatible with Windows 11. If working with Virtuoso, our team of cloud experts will work alongside you to achieve this and ensure the Windows 11 update doesn't disrupt your current IT setup.
If you're not a customer of Virtuoso, this is a process we can guide you through, to ensure your business is reaping the benefits of the latest version of Windows!
How to prepare for Windows 11
With such little time before Windows 11 launches, we're all itching to prepare our devices so that we can begin embracing a more seamless way of working, right away!
If you're an existing customer of Virtuoso IT support, then your trusted Account Manager will be in touch in the coming weeks to make a plan and begin understanding your requirements for upgrading, so we can get you moved to Windows 11 before the free period ends. Your dedicated Account Manager will help you digest the Windows 11 readiness report in the Hub 365 portal, so that you can action anything necessary on your company-owned devices.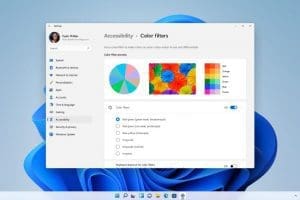 If you're not a customer of Virtuoso and need assistance with moving your company devices from Windows 10 to Windows 11, then get in touch today! We'll have a quick 30-minute no-cost, no- obligation call with you to identify how Virtuoso can act as your technology partner throughout this exciting transition.
If you're completely new to Windows and are not currently a Windows 10 user then we can also help! We have over a decade of experience as a Microsoft Gold Partner and have supported countless businesses with transitioning to Windows. Drop our friendly advisors a call or email today!