If your business is looking for more than just expert IT support services, you may wish to explore partnering with a Microsoft Gold Certified Partner. Microsoft Partners are highly valued in the Managed Service Provider (MSP) industry, as their level of expertise in delivering Microsoft solutions enables them to support businesses beyond standard IT support.
Microsoft Partners are often broken into two tiers, Silver and Gold, each with their own competencies enabling them to provide invaluable tech support to businesses like yours. Ultimately, a Microsoft Gold Partner can support your business in harnessing the latest cloud technologies,  working alongside you to build your business an IT environment that supports growth and productivity.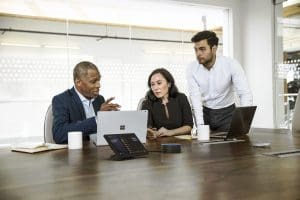 But what does it mean to be a Microsoft Gold Partner? What are the requirements? And what are the benefits? Read on to find out…
What is a Microsoft Gold Partner?
A Microsoft Partner, of any tier, is an organisation that is officially recognised to provide expert support in Microsoft technology solutions. There are many Microsoft Gold and Silver Partners in the UK and across the globe – each with skills in different areas.
"With access to a broad range of products and services, our partners are empowered to build and deliver solutions that can address any customer scenario." Microsoft, 2020
Microsoft Gold Partner Competency Requirements
To become either Microsoft Silver or Gold Certified, a business must be able to demonstrate proven expertise in delivering cutting-edge solutions in various specialised areas.
The difference between a Silver or Gold certification are:
Silver: A business must show they are consistent in capability and commitment.
Gold: A business must show they're best-in-class capability within particular Microsoft solution areas.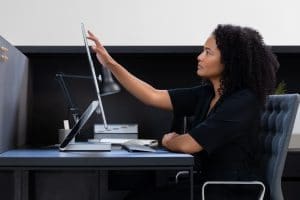 The list of core competencies a business might obtain could be different depending on the business. This is because businesses will generally work towards certifications that will benefit the needs of their client-base so that they can provide more value in their IT services. Competency areas include:
Applications and Infrastructure
Business Applications
Data and AI
Modern Workplace and Security
The difference between a silver or gold competency comes down to the conditions. Essentially, there are more requirements for a gold competency than a silver. However, the approval process remains the same for both levels.
Once competencies have been awarded, organisations are officially acclaimed to be equipped to provide that service to the highest possible quality. These competencies are subsequently reviewed annually to ensure a Partner maintains the level of expertise required to support businesses with complex Microsoft solutions.
Virtuoso is proudly a Microsoft Gold Partner meaning we invest heavily in our technical engineers' development. To view the full list of competencies we achieved to gain our Microsoft Gold Partner status, click here.
Microsoft Gold Certified Partner Benefits
There are lots of benefits to partnering with a Microsoft Gold Partner, like Virtuoso.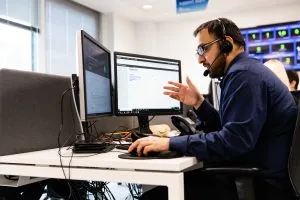 A Microsoft Gold Partner will:
Be aware of the most up-to-date Microsoft cloud technology solutions on the market
Be able to provide best-in-class consultancy around Microsoft products your business could be using
Be trustworthy to securely deliver Microsoft-focused IT services and products to your business
Have the ability to provide and renew Microsoft licences
Have access to the latest support tools, programs and groups, to deliver comprehensive training to your workforce on Microsoft technologies
Have the ability to handle and escalate any issues or queries you have on your Microsoft environment
Choosing The Right Microsoft Gold Cloud Partner
By working with a Microsoft Gold Partner, you can rest assured your IT is in safe hands. You won't have to worry about cyber security, accessibility or system performance. An MSP that is Microsoft Gold Certified will be equipped to handle all these worries for you, whilst transforming your business's IT with modern Microsoft solutions.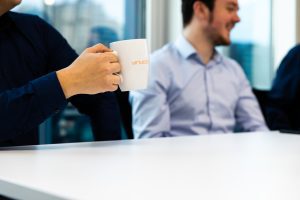 You may be wondering but how many Microsoft Gold Partners are there? To help you develop your shortlist, here's why you should work with us…
Whether you wish to streamline workflows across departments, modernise your CRM, provide better customer service, enable more flexible workstyles, or fully migrate to the cloud – a Microsoft Partner like Virtuoso can help!
Virtuoso has over 10 years of experience across a breadth of Microsoft technologies. We help businesses every day, just like yours, harness the power of the Microsoft Cloud. Regardless of whether you already obtain a Microsoft licence or not, we can help your business build a modern workplace. Our managed IT solutions will make your business more agile and innovative by reducing operating costs and risks while improving efficiencies.
Don't wait another moment! Get in touch with one of our friendly Microsoft experts today and discover how we can help you transform your IT!