Virtuoso has got off to a really exciting start in 2022! Not only were we recently featured on Microsoft's New Zealand News Centre, but this week Virtuoso has been featured in the New Zealand Herald.
With interviews from our CEO, Markus McIver, and our NZ MD, Roman Paljk, this article sheds light on the shifting role of technology for businesses in NZ!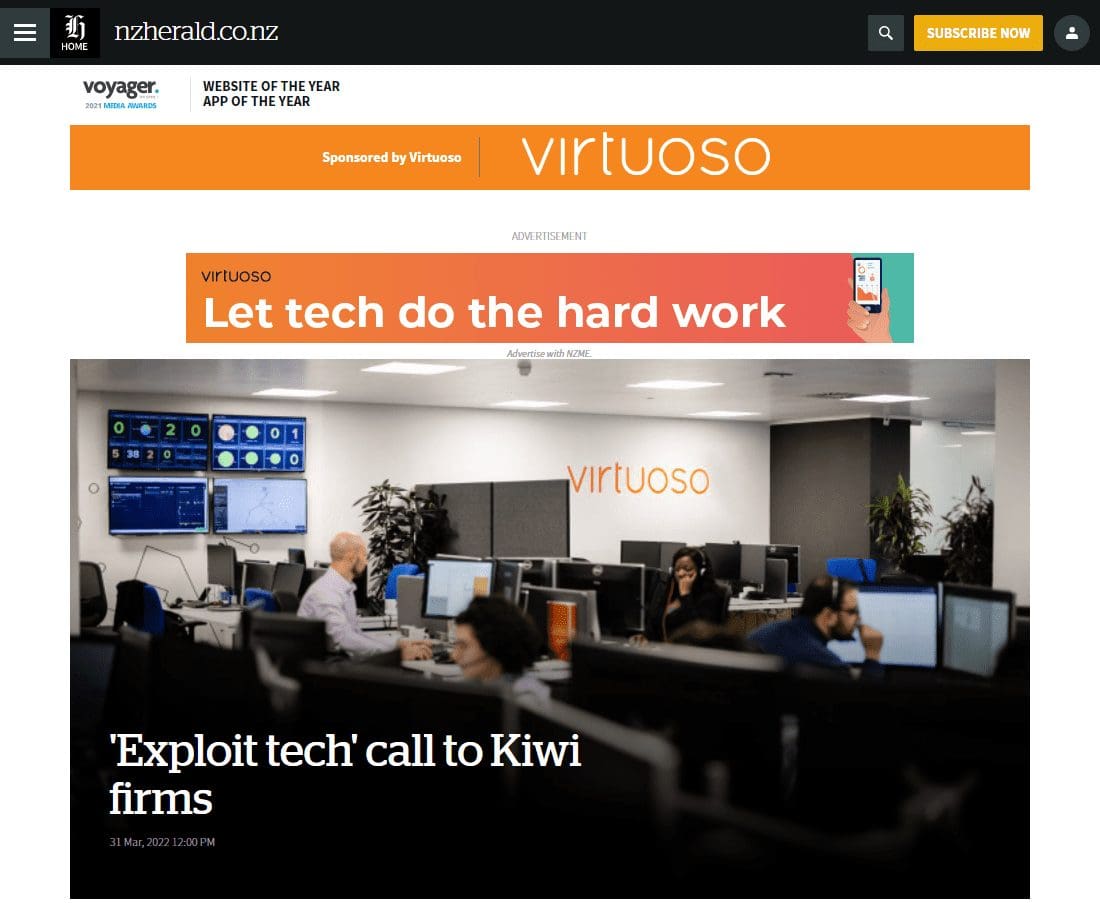 "There is so much opportunity to be gained from embracing modern tools and systems," Roman Paljk says. "But you need to have a growth mindset to be comfortable with change."
At Virtuoso, we pride ourselves on our ability to give businesses the tools they need to work more efficiently. This has come as a huge advantage with our recent expansion to NZ, as so many Kiwi businesses require support with increasing productivity through more effective use of technology.
"Our role as a technology partner has shifted from 'keeping the lights on' to advising how organisations can make the most of their technology investment and we have proved time and again that a little advice goes a long way – no matter what area of business clients operate in."
To find out more about how Virtuoso can support your business with embracing modern technologies, get in touch today!
Links to article: