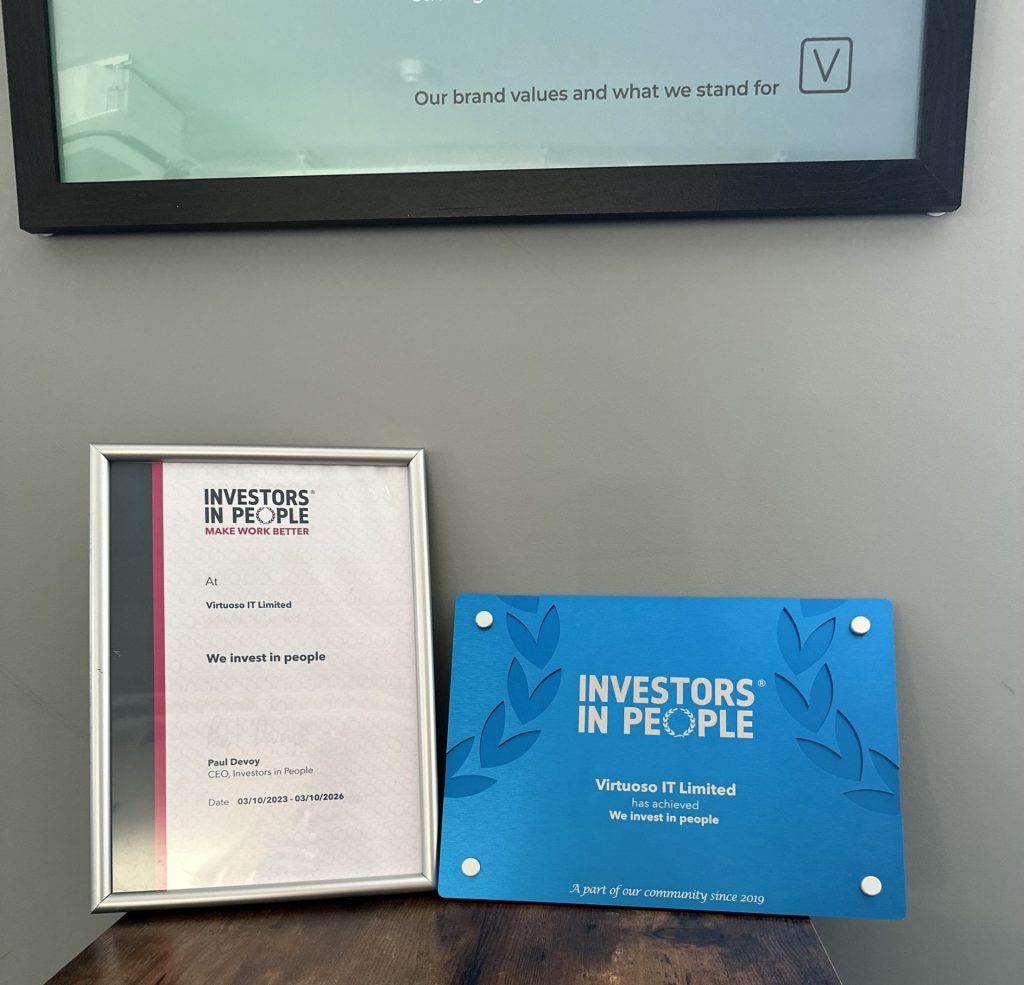 Here at Virtuoso, we're absolutely thrilled to share some fantastic news. As you may be aware, Investors in People recently conducted a thorough assessment of our organisation, and the results are in – we are officially accredited with the prestigious "We invest in people" standard!
This achievement is a testament to the dedication and contributions of everyone in our organisation. It shows that we are a team that not only values each other's growth and development but also strives collectively to enhance the quality of our work environment.
The assessment was a wonderful opportunity for us to hear directly from our valued team members. We not only learned valuable insights from the feedback provided, but were also overjoyed to hear positive feedback around our culture, team leaders and professional development opportunities.  
However, we understand that there's always room for improvement. We are committed to continuous learning and growth, and we're using this feedback as a roadmap for our journey ahead. Our teams' input has led to several insightful recommendations, which we are already translating into a concrete action plan. This plan will guide us as we continue to make positive changes, enhance our workplace, and advance together as a team.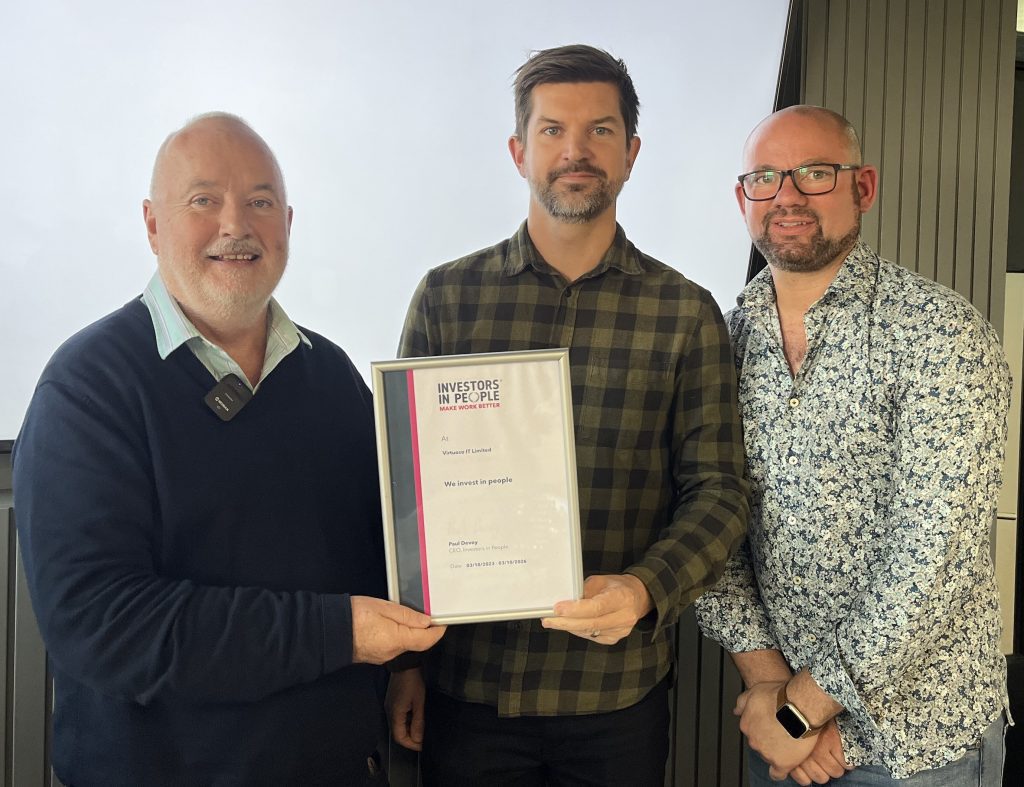 We want to express our gratitude to every one of our employees for their invaluable contributions, and for helping us create a workplace where each person is not just an employee but a valued contributor to our collective success. Achieving the Investors in People accreditation is a solid milestone for us, and it wouldn't have been possible without their support and commitment.
Stay tuned for more exciting developments on the horizon at Virtuoso!