How OneDrive supports flexible working…
Here we go again! We all feared this day might come. With a second lockdown looming, it's time to prepare for the possibility of sending our workforces home once again.
We hope that all businesses are more prepared this time around, as many of us have already spent most of 2020 working from home.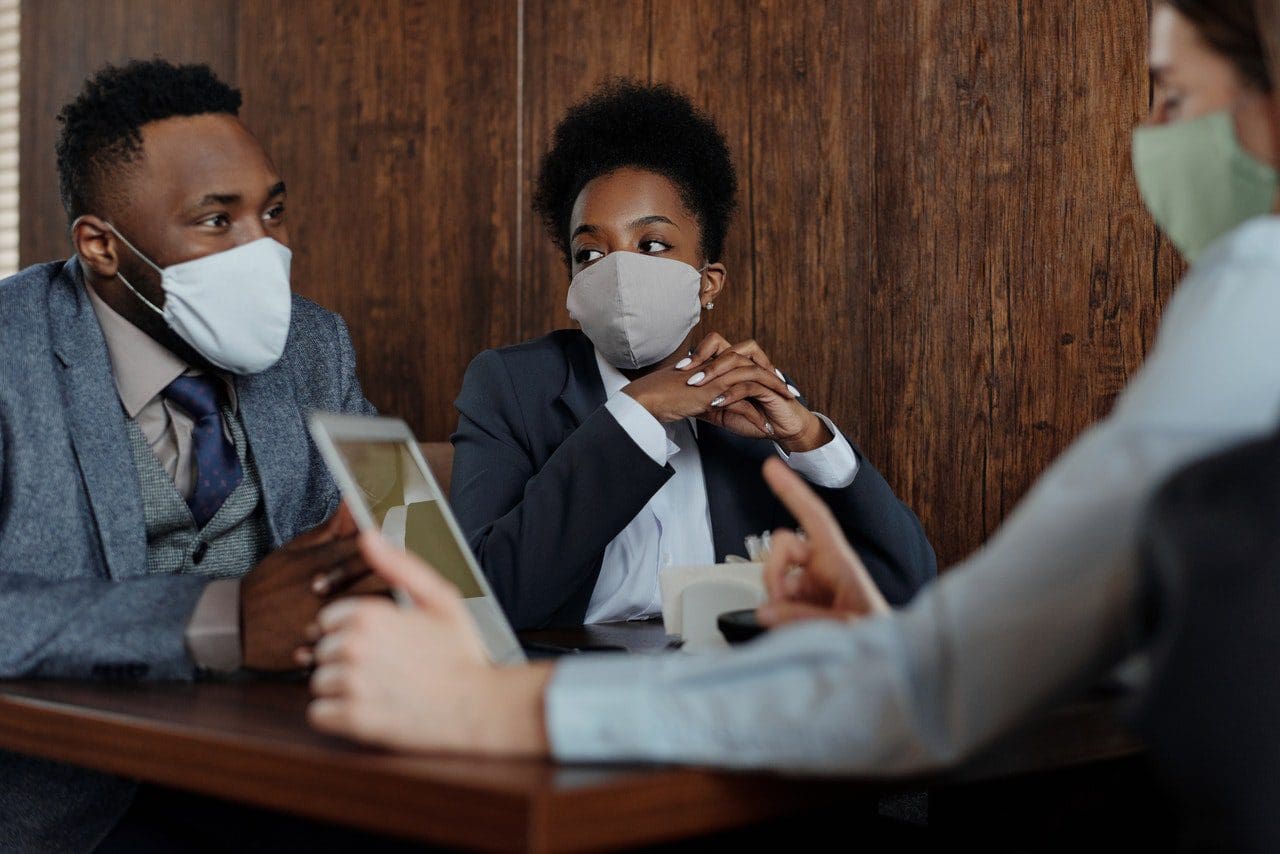 However, if your business is not prepared, no need to worry. There are numerous tools and products out there that can assist you with migrating your workforce to a remote workstyle. Though, none are as comprehensive as a subscription to Microsoft 365 Business.
Fortunately for us, Microsoft have been ahead of the game for a while, promoting the concept of the "modern workplace", which is focused around providing workforces with the tools to work from anywhere, on any device and at any time. As a result of this, Microsoft 365 Business provides an entire suite of products designed with remote working in mind.
Microsoft 365 products have been created for file sharing, collaboration, video conferencing, presentations, budget management and so much more. We could share endless ways these tools support flexible working, however as time is of the essence, we will talk about just one. OneDrive for Business.
OneDrive for Business has been a major focus for Microsoft this year, with so many of us relying on it for daily business operations while working remotely. We've seen Microsoft adding new features that make it even more significant to flexible workstyles.
Here's how OneDrive supports flexible working and some of the new features that might benefit your business during lockdown 2.0…
Access to files
Before cloud technology dominated, files would be stored on local network drives. This created problems when businesses began to embrace more flexible workstyles, as employees were confined to working in particular business locations or from certain company devices.
File management and storage is at the heart of flexible working. All industries and roles are bound to their reliance on information. Without having easy access to files, productivity is inhibited and daily operations are therefore challenged.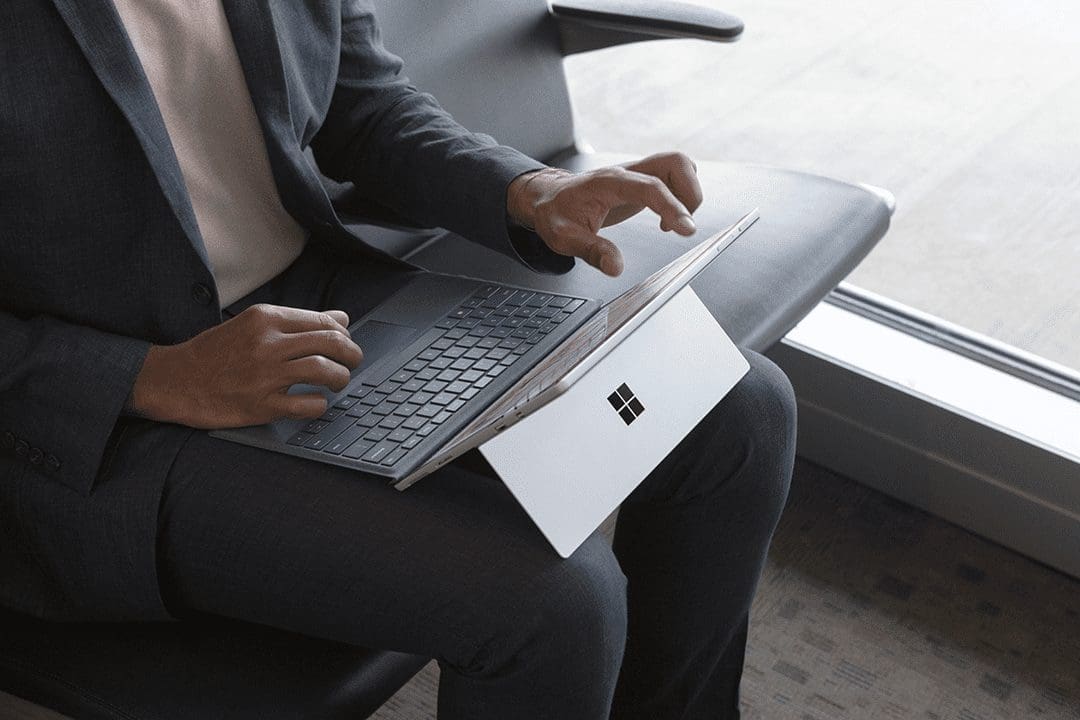 Take the example of consultants, who spend most of their days on-the-go meeting clients. Without seamless access to files they are unable to demonstrate work or provide clients with information they require. It's vital that Individuals in fluid roles like this are able to work from foreign environments.
This is why cloud platforms like OneDrive have proved to be so powerful. OneDrive has introduced a new approach to file management, by allowing users to store and access files from any location, across all device types.
"OneDrive is the Microsoft cloud service that connects you to all your files." Microsoft
Shortcuts to shared folders
When collaborating in the office, your colleagues are right beside you to help you source that document that is a key point of discussion. However, when working remotely, this is not the case. We're not with our colleagues, so may find ourselves sifting tirelessly through folders and communications to find that document, which is a real nuisance and hinders our productivity.
Microsoft has lent a hand in solving this problem with the new Add to OneDrive feature.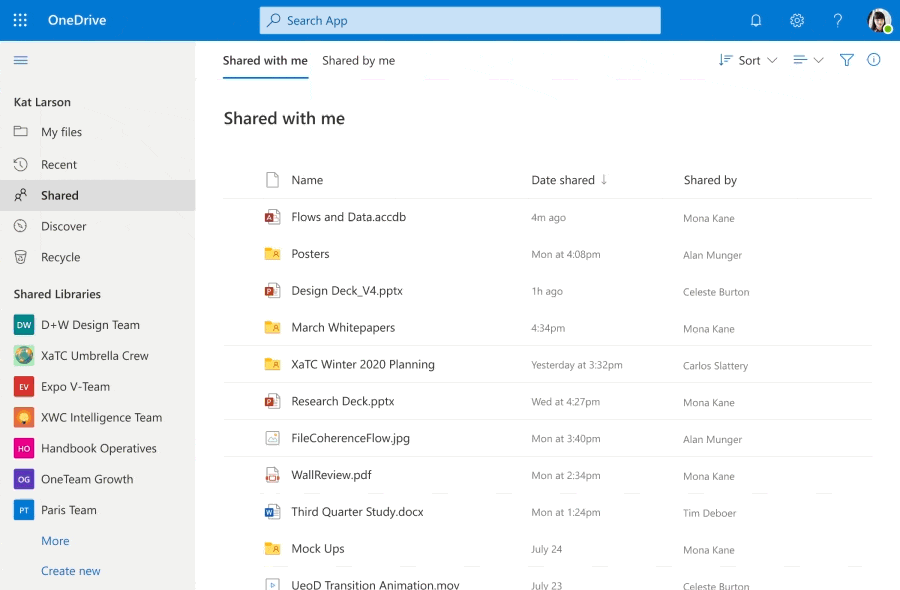 To make your file experiences even more connected, Add to OneDrive enables you to add shortcuts to shared folders within your OneDrive, removing the burdens that come with sourcing files quickly.
"Shared folders include content that others shared with you through their OneDrive or content that is a part of your shared library in Microsoft Teams or SharePoint." Microsoft
As well as sourcing files efficiently, the Add to OneDrive feature enables you with the power to collaborate on documents as though working from the same location.
You can edit documents as though they are your own and they will be synced and shared with your team. And no need to worry about security, as files will retain all existing security and compliance policies, regardless of who is working on them.
"These shortcuts appear in OneDrive on the web, Windows File Explorer, Mac Finder, Teams, and in the OneDrive mobile apps." Microsoft
Seamless file sharing
Microsoft 365 apps are built to feel familiar. All products within the suite harness similar usability features and therefore require little time for your workforce to become comfortable using them.
As well as their interfaces being similar, they also interconnect seamlessly with one another. When using Outlook, you can seamlessly view Word or PowerPoint documents. When in Teams, you can effortlessly share OneDrive files.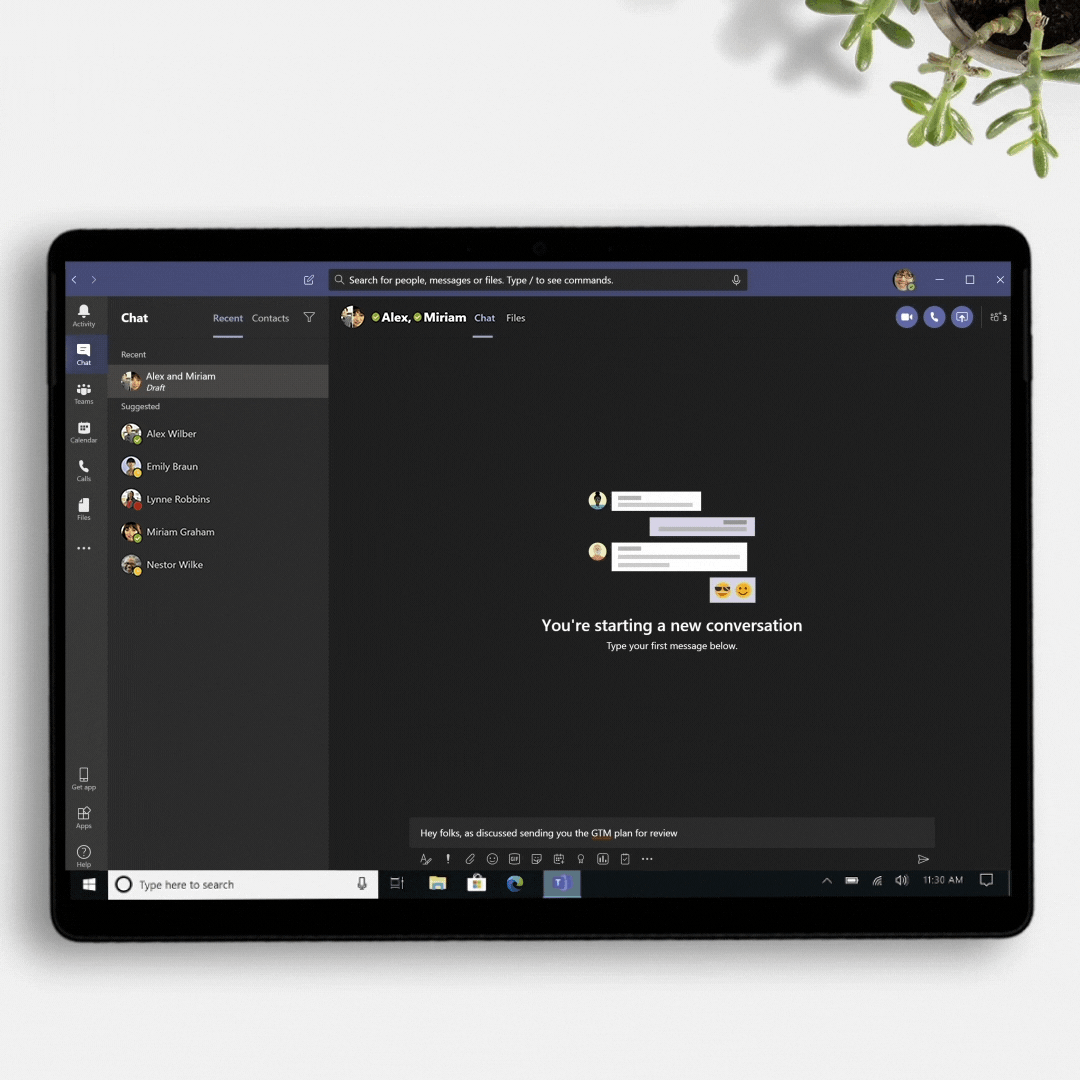 That's right, there is a specific option in Teams chats that allows you to share a file directly from OneDrive. But an even newer feature is that you also have the option to create sharing links with specified sharing permissions, meaning you can provide access to anyone, people in your organisation, people with existing access, or specific people. This is a key feature that supports flexible working, as it recognises that in the modern day, files are not monitored in face-to-face environments; more options in digital environments are necessary.
OneDrive appreciates that files go on a journey. They might begin with you, but channel through various departments before they are complete.
Earlier this summer Microsoft announced that OneDrive would be upgraded to allow for sharing to continue, even while files are on-the-go. This means that when choosing to continue to share with collaborators, all original users that obtained access to the file will be re-added with the same permissions when/if the file moves to a different library.
Advanced control and security
Microsoft understands the importance of having oversight on business operations. OneDrive's streamlined administrative experience is a prime example of this.
They recently announced that they would be providing sync admin reports to provide users with complete visibility and insight into the health of their business's OneDrive app.
The dashboard will allow users to check sync status and any sync errors on individual devices. This means that if one of your employees is having trouble accessing a file, you (or your IT partner if working with a company like Virtuoso) can investigate where that file may be.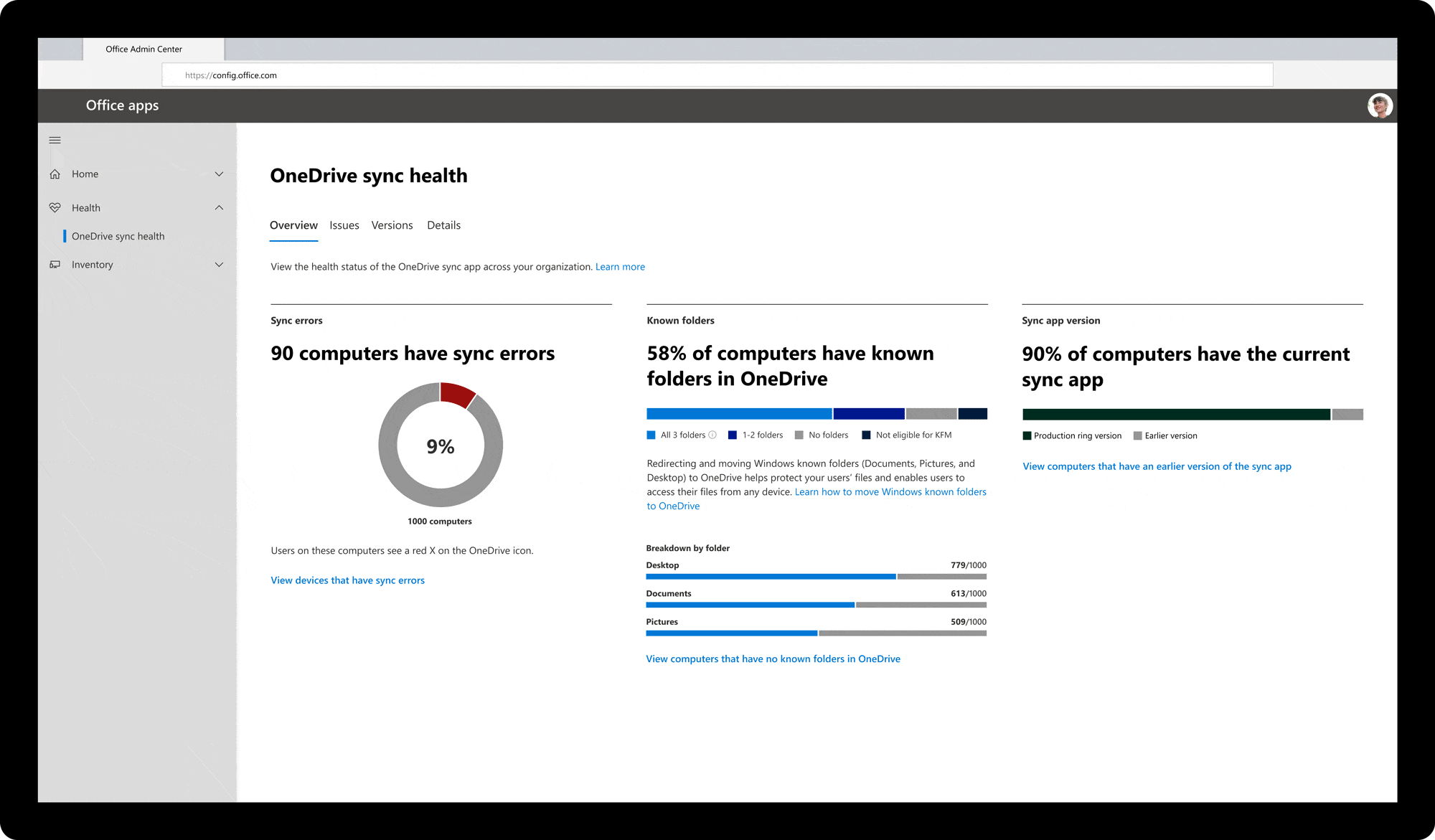 And of course, no Microsoft product is complete without enhanced security. OneDrive has recently had its file protection and governance strengthened even further. With the integration of sensitivity labels, you can now protect files with a sensitivity classification that will either encrypt your file or visually mark it, so that you can rest assured wherever your file is on its journey, it's protected.
"Your OneDrive files are protected and secured by our comprehensive security features, which include file encryption, Personal Vault, virus scanning, suspicious activity monitoring, ransomware protection, and many other measures." Microsoft
Migrating to OneDrive
It's more important than ever to ensure your staff have full access to the files necessary to do their jobs. OneDrive supports flexible working and thus might be what keeps your business afloat during these unprecedented times.
Despite OneDrive's many complexities in providing secure file access, management and sharing, the migration can be planned to ensure a smooth transition for your users. When working alongside an experienced technology partner like us, this transition can carried out efficiently.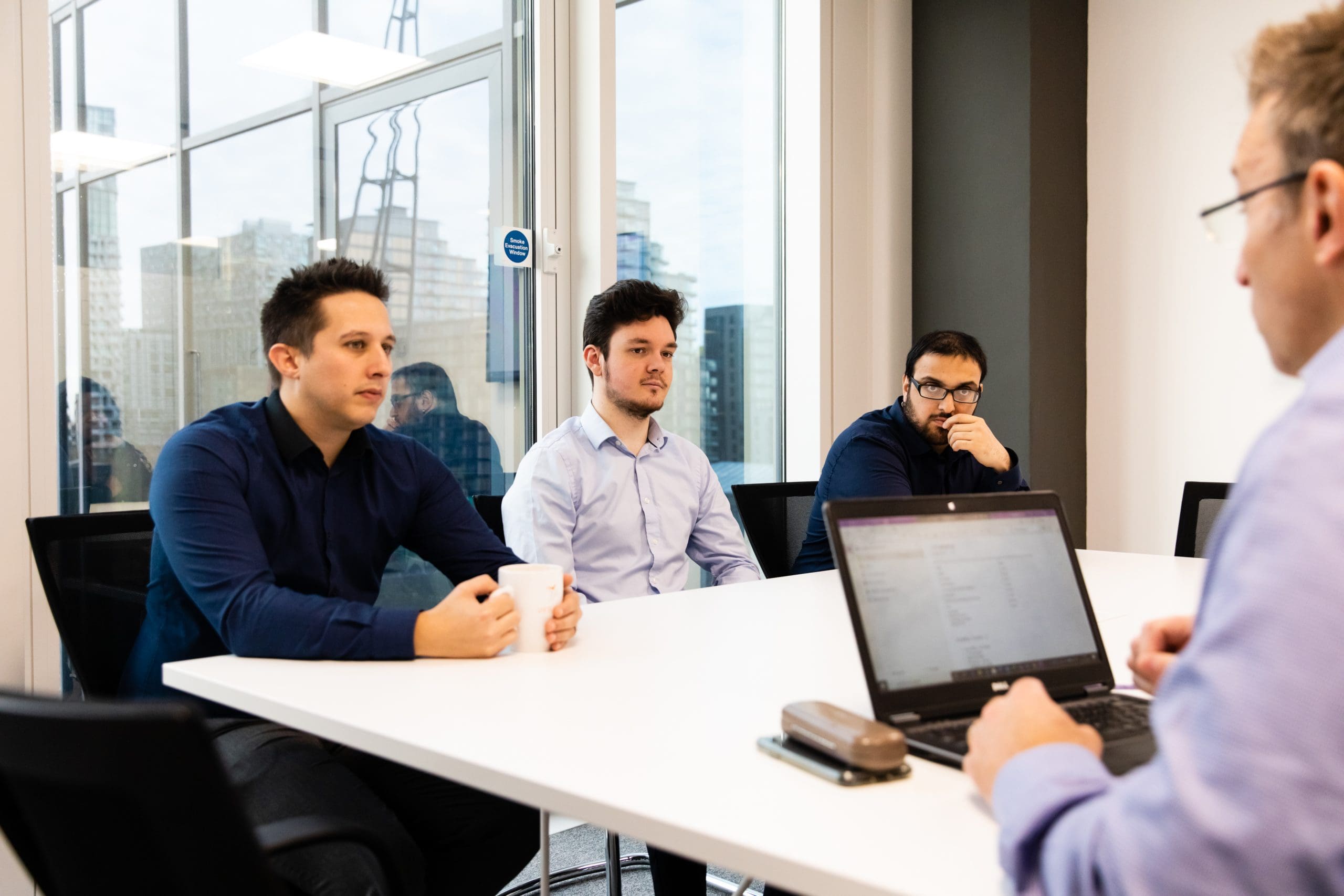 We are a Microsoft Gold Partner, specialising in cloud migration. We've worked with hundreds of businesses supporting them with migrating seamlessly to a cloud-based environment.
If you think your business would benefit from using OneDrive, or any other Microsoft 365 products, get in touch today!