Part 1 – Microsoft Planner
A few weeks back we took a closer look at Microsoft's group chat tool, Teams. This week, we're turning our attention to Microsoft Planner which has been designed to be a user-friendly, collaborative and highly visual task management tool.
Planner is positioned as a rival to the popular Trello (just as Microsoft's Teams is seen as its answer to Slack). But in a crowded collaboration field, Planner also matches up against tools like as Asana and Smartsheet, which offer alternatives to more complex project management applications.
How does Planner work?
The main way to interact with Planner is through the Board view, which contains task cards, each organised into lists or "buckets." Individual cards contain information such as task description and due date. Files can be attached and team members can leave comments within the card. Team leaders can then assign a task to individuals or multiple team members, who will be notified by email.
Buckets are used to represent the status of a specific project. This may mean a task is dragged and dropped from a "To Do" bucket to "Completed" as work is wrapped up.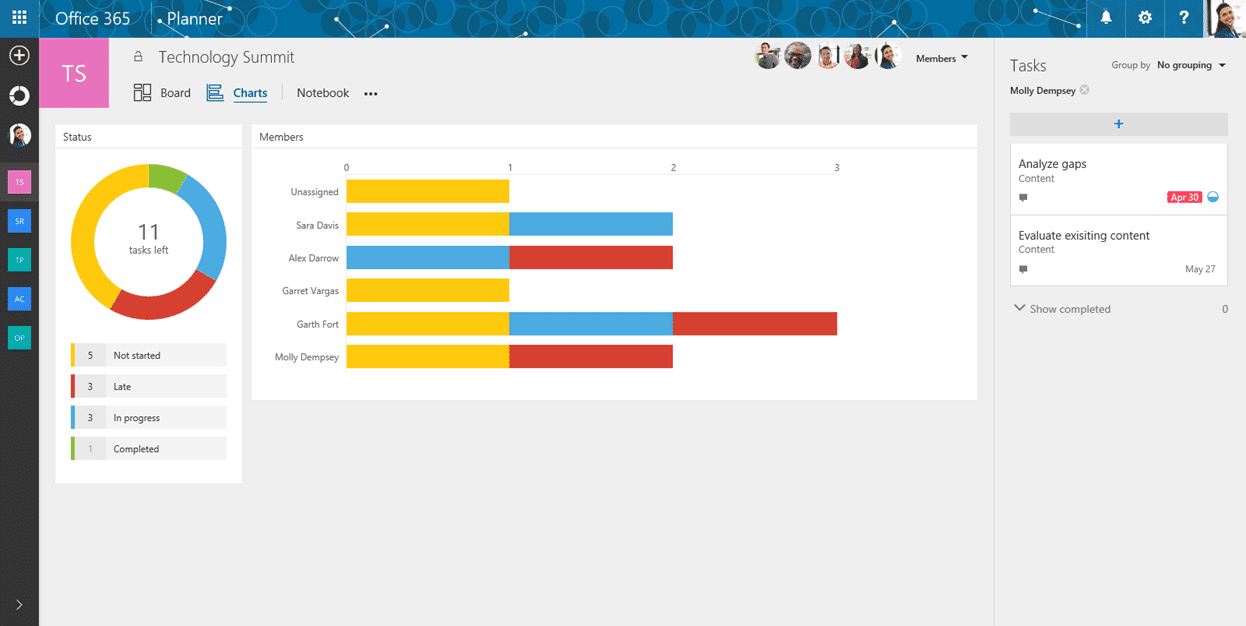 There is also a handy Charts view that provides a higher level overview of work that's under way, enabling team members to see the status and progress of various projects at a glance. This makes it easier to see if a project falls behind schedule or when a team member has a looming deadline. The Charts view also shows which tasks a team member has been assigned, offering an overview of their current workload and work completed. Planner also includes new functionality such as a connector into Microsoft's IFTTT-style app integration tool, Flow.
A schedule view makes it simpler to plan projects and understand project status with daily, weekly and monthly overviews. There are new options for filtering tasks by due date and a Group feature to view tasks that are yet to start – changes designed to help users prioritise work. Planner users can also receive email notifications summarising tasks due over the course of a week.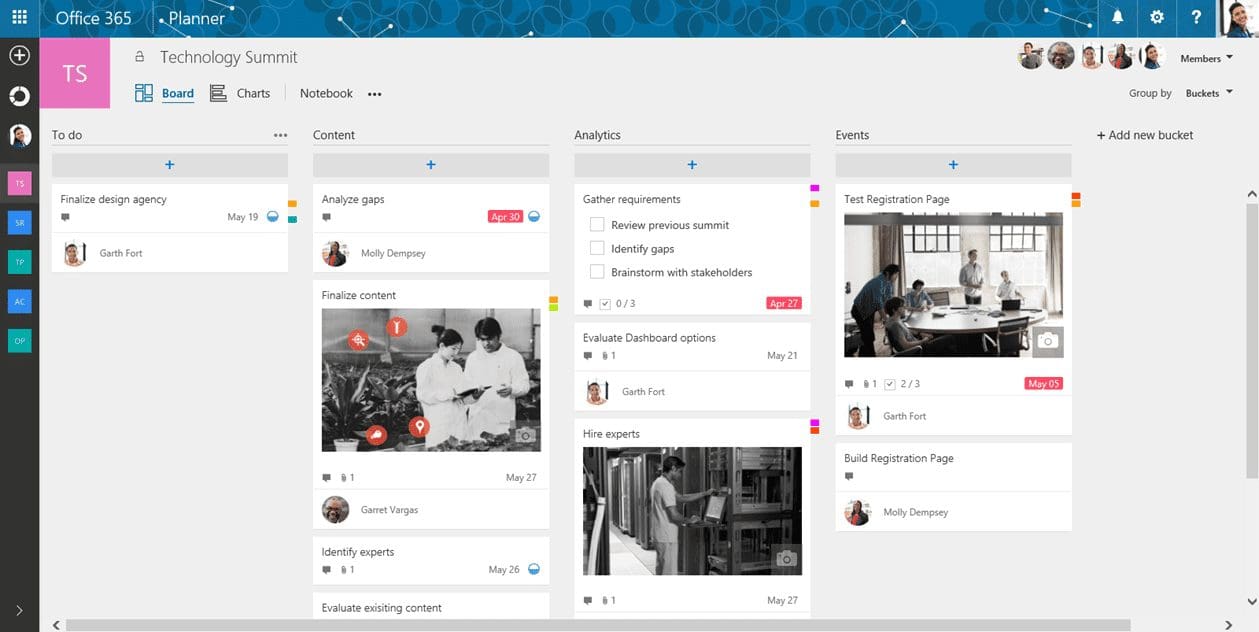 Why Planner?
Microsoft Planner's main strengths lie in its integration with other Office 365 tools, such as Teams and Project and its user-friendly, visually driven interface. Planner sits comfortably between note-taking and list apps and is perfect for projects that require a collaborative approach. Microsoft Planner will help you and your colleagues to get organised quickly, work together effortlessly, and stay on the same page no matter how large or small the project.