3 ways an outsourced IT partner could benefit your internal IT department…
If there's anything lockdown has taught us, it's that technology plays a vital role in business operations.
Many organisations that had delayed investing in IT and continued to use legacy infrastructures quickly realised this mistake when we were all forced to work from home. Those who had been savvy enough to embrace cloud platforms before this pandemic would have experienced a much smoother transition to remote work styles.
Now we are seeing businesses slowly migrate back to offices, it's only natural that many will be reevaluating their technical setups. It's clear that having a strong digital setup for your business is vital. It could mean the difference between your business remaining open during any future lockdowns, or having to close completely.
For businesses wanting to incorporate modern technology, handling the process of this raises concern. With internal IT departments already overloaded with the task of migrating staff back to the office, handling a complex technical project might be overwhelming.
With so many businesses facing budget cuts, hiring more IT staff is not an option.
So why not partially outsource a technology project like this?
By outsourcing your IT, you can avoid the steep costs associated with hiring a fully functional IT department and hand your technical concerns to the experts.
As well as cost savings, partially outsourcing your IT could also help to improve your team's performance by giving them more time to focus on their day-to-day, while complex and time-consuming projects are handled externally.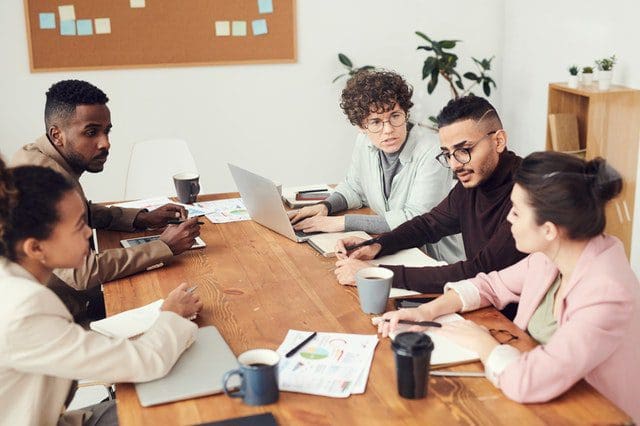 We understand that you value your IT employees which is why we want to share 3 ways an outsourced IT partner could support them during this time of transition…
1) Consultancy and strategic support
Members of your IT department may be considered a "jack of all trades" handling onboarding, hardware maintenance, data backups and so on. But when significantly changing your IT infrastructure, such as migrating from on-premise servers to the cloud, they may require assistance from a team specialising in that process.
This is where an IT support provider can help.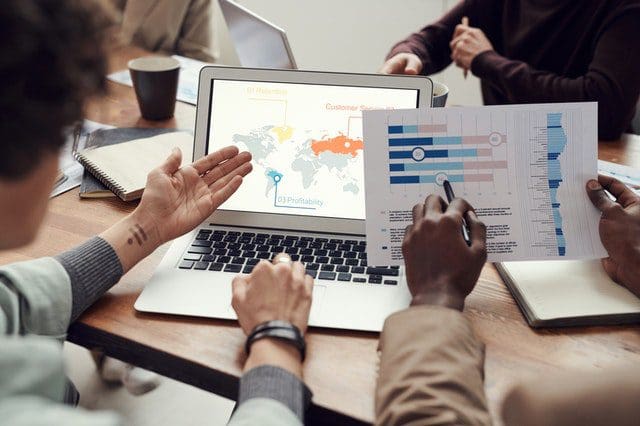 Many of us during lockdown have reaped the benefits of a cloud-based way of working, with tools like Microsoft Teams enabling businesses to communicate and collaborate on projects as if still in the office.
It may be costly to send your IT staff on training courses to learn how to incorporate these tools and even after such training, without the experience they might find it taxing to juggle this on top of their daily tasks.
When working with an IT support provider, technical consultants will work closely with your IT manager to implement a clearly defined roadmap, that fits with your business goals. Your IT partner will handle the project planning and implementation, freeing up time for your IT staff to keep things running smoothly for the rest of the business during this transition.
Your IT support provider will be on-hand to answer any questions your IT department may have, as well as providing regular business reviews to ensure your technology investments are living up to expectations.
"Virtuoso were completely aligned with how we wanted to progress as a business, and we trusted their experience to help us move away from problematic, legacy infrastructure like the server, and to embrace the Microsoft cloud – all with their support." Jeff Baskett, Technology Manager at Alpha Development
This process will give your internal team peace of mind that the strategy in place is the right one for your business.
Your IT provider will take care of everything from managing budgets and resources, to implementation and project delivery, allowing you to just sit back and enjoy the benefits of your new and advanced IT setup.
2) Modern technology solutions
If you're a business that used to regularly endorse your technical staff attending courses, then it's likely your team have had a few months without learning about modern technology solutions during lockdown, as you've been forced to reassess budgets.
An IT partner could fill this gap in knowledge, as they will have maintained training on modern technology during lockdown, that could help your business grow.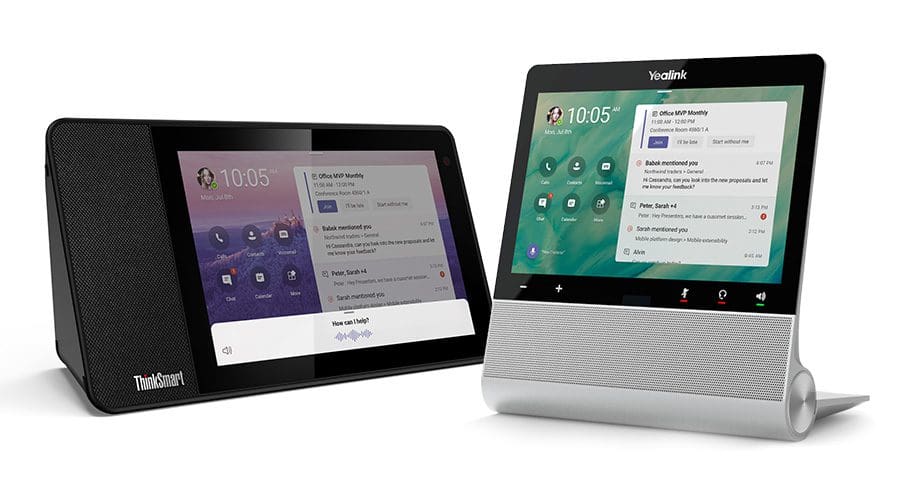 If working with an IT partner that specialises in cloud technology, your business will have access to experts who can offer new and insightful ways of utilising technology to support operations in this new turbulent work environment we find ourselves in.
Cloud file storage systems like SharePoint, collaboration tools like OneDrive and communication platforms like Microsoft Teams will benefit your business in several ways, such as improving productivity and boosting employee engagement.
 "Virtuoso made Microsoft 365 easy to understand and we could quickly see how migrating to the Microsoft cloud would address a number of known objectives. Coupled with the unlimited IT support service, we were keen to get these changes made within our business – but we were cautious about any disruption."
Your company will therefore acquire more resources, as support beyond your core competencies will be available to your team. As well as this, you will always be harnessing the most cutting-edge technology in your business, keeping you ahead of your competitors during a time where this is most important.
3) Ongoing technical support
Daily tech support calls can be extremely exasperating for IT administrators, particularly at the moment where so many users will have questions around how to transition back to an office environment.
But when integrating new technology into the business, it might be that the amount of issues raised increases, as your workforce try to get to grips with new tools and systems. If your organisations employs a sizeable workforce, this could mean that daily operations for your IT team are pushed aside while they handle the influx of support tickets.
Enter – your outsourced IT partner.
Whomever you chose to outsource to will be an expert in all the technology implemented within your business. When a new tool or platform is being used by employees, all queries about this can be directed to them, taking the strain off your internal IT department.
An outsourced partner will be accessible 24/7, 365 days a year, offering both remote and on-premise support. This ensures that your workforce remains productive, during all times of the year and regardless of whether your IT department are available or not. This also means staff in different time zones can receive support services in the hours that suit them.
Your IT partner will only employ the most skilled technical experts to handle such queries, giving you the peace of mind that the right solutions are offered. They will also manage all third-party relationships for you, meaning whatever the technology, they will have the contacts and authority to quickly escalate any technical issues to ensure work is not disrupted.
Support your IT department
So there you have it, 3 reasons an outsourced IT partner could benefit your internal IT department when introducing new technology into your business.
Whether you need assistance with a one-off complex project, an emergency technical issue or just ongoing support – an IT partner can help you during this time. They can be as involved, or uninvolved, as you like.
If working with Virtuoso, our technical experts will be available to support you 24/7, 365 days a year, meaning your IT admin will never have to face a challenge alone. We are also a Microsoft Gold Partner, which means our team can help your business harness a cloud-based way of working, so that should another lockdown ever arise, your business is fit to fight it.
If you think your IT department could do with a little assistance, get in touch today!