IT support during the Christmas break
Christmas is just around the corner! And whilst many of us are getting excited for a few days off to spend with family, others are experiencing a mad panic to get everything ready.
As a business owner or an office manager, Christmas can be an overwhelming time. With many employees on leave or unfocused, you're under mounds of pressure to ensure nothing is forgotten so that you might also enjoy some rest over the Christmas break.
If your business is closing, there is a variety of things on the check-list to guarantee projects can be picked up as normal in the new year. If your business is remaining open, then there's an even longer check-list, involving how you intend to continue supporting your customers and staff whilst many key figures are unavailable. This can be a lot to handle, during a time that many find stressful enough!
Enter, your IT support partner.
Here are 3 ways an IT partner, like Virtuoso, could support your business during the Christmas break.
1) 24-hour support for your staff
Having a technology partner to support you through the Christmas break might just be your saving grace. Whilst your internal administration or IT department take some well-deserved time off, your IT support company can help to keep everything running smoothly in their absence.
Whatever your industry, if your business will be operating as normal throughout the Christmas break it's certain that your employees will still require technical assistance to be on-hand. Lost devices, forgotten passwords, broadband disconnection, failed equipment, denied access to vital systems… The list goes on! These are all problems that could occur during the Christmas break and would ultimately prevent your staff from supporting your customers. If your staff encounter an issue and have nobody to turn to, projects will be held up and that could damage your credibility as a business.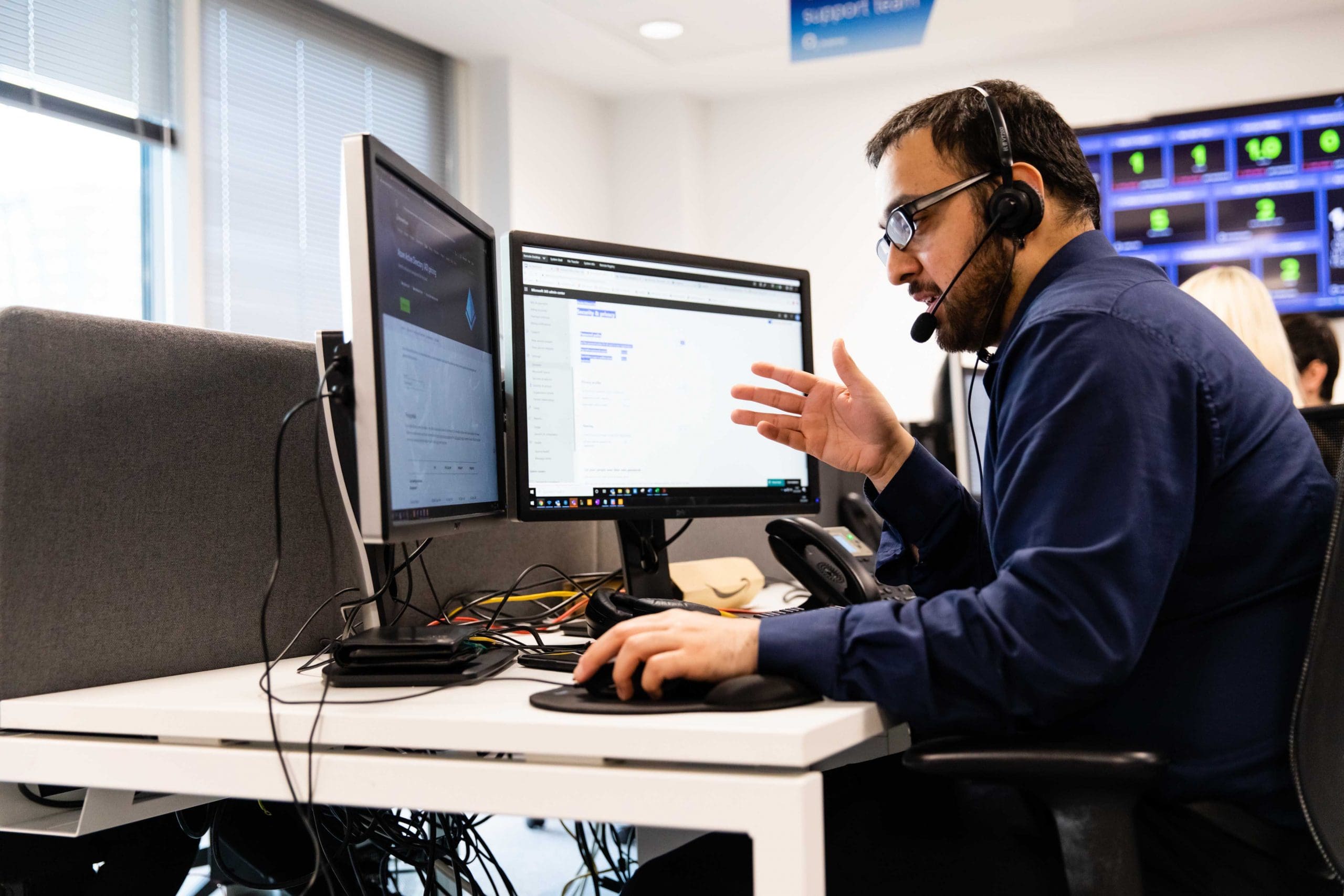 However, if you team up with a business, like Virtuoso, who can act as your technology partner, your staff can continue to work with the peace of mind that technical help is available. Our team of technology experts are available 24-hours a day, 365 days a year. In just one phone call, your staff could be on the phone with a specialist who is equipped and qualified to solve any technical challenge your business is up against. As well as phoning, your team could reach out to us via our bespoke Hub 365 portal, a fully-featured and customisable end-user service catalogue, which provides your business with a user-friendly platform to streamline and automate both IT and non-IT requests.
We get to know the businesses we work with, familiarising ourselves with their technology and ways of working, which enables us to provide the best support to all users, no matter their department.
2) Cyber-attack monitoring
You might be taking a break over Christmas, but we can guarantee that cyber criminals are not.
Unfortunately, cyber crime is more prominent than ever during the festive season. They exploit businesses taking time-off and recognise this is when many may drop their guard. With very few people working normal hours, cyber criminals have greater opportunity to infiltrate businesses with malicious malware or steal information.
When your staff return from their annual leave, they might be unfocused and therefore oblivious to the changes made by cyber criminals. They could fall into traps that result in huge financial strain for your business in the new year!
Did you know, cyber crime tends to rise by 74% in the third quarter of the year? Particularly phishing emails.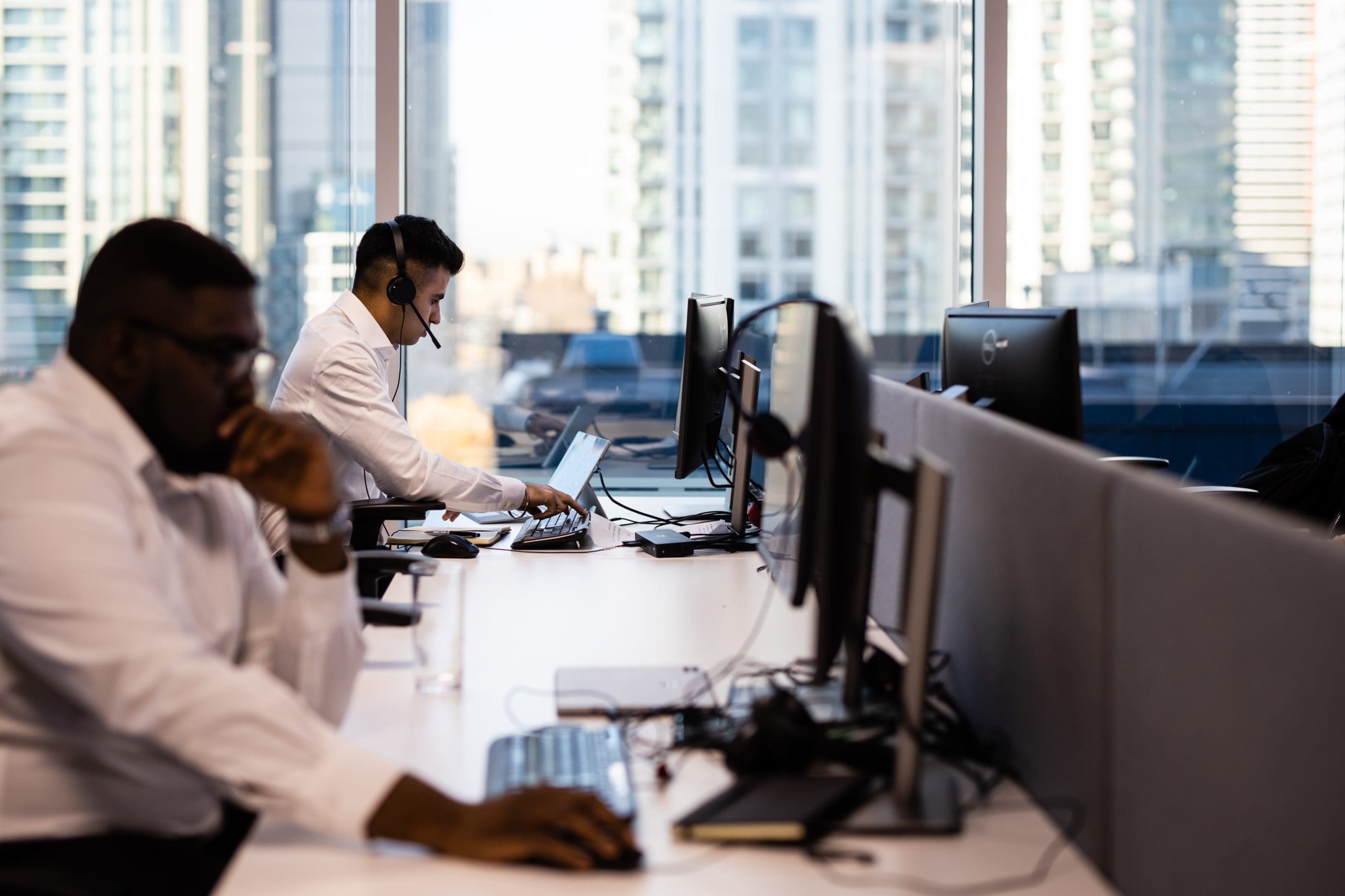 How can you avoid horrors like this? Arm your business with the most robust cyber security, with help from cyber security experts. If working with an IT support provider like Virtuoso, you will have access to an entire cyber security team, who use wisely selected toolsets, that leverage AI and machine learning capabilities, to detect, identify and respond to threats. Our cyber security package, ThreatProtect, incorporates an entire range of products that will keep all the bases covered during Christmas and thereafter.
Endpoint detection software will prepare your devices for any threat by enabling it to self-defend in real-time if under attack. We also include cloud email security that will detect and quarantine any suspicious communications to prevent your staff from clicking unsecure links or downloading malicious files. Furthermore, our dark web monitoring will regularly examine if any of your businesses credentials have been leaked in order to prevent a data breach.
We will manage all cyber security tools in your business, around the clock, ensuring that you can enjoy your Christmas break, undisturbed by the worry of a cyber-attack.
3) Embrace cloud technology
Cloud technology enables businesses with the tools to work from anywhere, on any device, at any time. Teams of people can collaborate on projects effortlessly, whilst having the peace of mind that their workloads are safe and secure.
If your business is not already embracing a cloud-based way of working, we can help.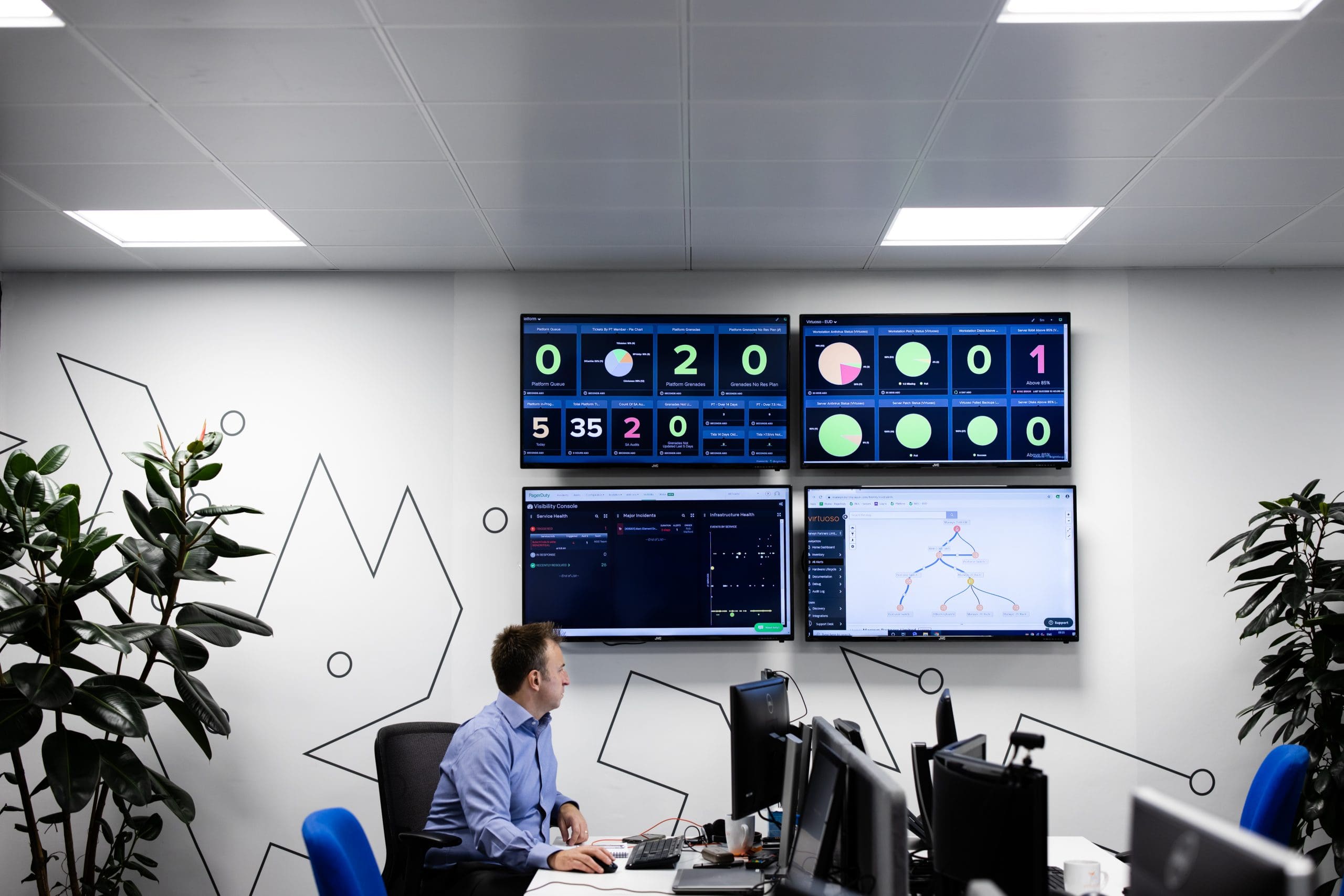 As cloud technology experts and a Microsoft Gold Partner, Virtuoso obtain a high level of competence and experience across a range of Microsoft technologies. This enables us to work alongside our customers, learning about their needs and requirements and recommend lasting technology changes that can help them reach their business goals.
During the holidays, we could be working away in the background, designing your business a bespoke IT roadmap that could transform operations in the new year.
Partner with us today!
So there you have it, 3 wonderful ways an IT partner, like Virtuoso, could support your business during the Christmas break.
If you'd like to know more about our services and how we could support your business this festive season, get in touch today! Our friendly team of technical consultants are waiting to hear from you.