We've been singing Microsoft Team's praises since the app was released. In our opinion, its user-friendly interface and innovative features make it the must-have tool for businesses of all sizes. It's no surprise therefore that this week Microsoft released the news that Microsoft Teams is the now used by 329,000 businesses, up from 200,000 in March making it the fastest growing Microsoft app in history.
The competition
These undeniably impressive stats relate to business use of Teams and Microsoft is still yet to share how many individuals are using Teams, but the figures indicate that Teams, the Office 365 chat-based collaboration tool is making strides against its competitors Google's Hangouts Chat, Facebook's Workplace, and the popular Slack. What we do know is that Microsoft Teams is now officially bigger than Google's and Facebook's offerings, and it's likely to gaining on Slack's market dominance.

"In less than two years, from the time we've introduced Teams, 329,000 organisations around the world are using Microsoft Teams," Microsoft's lead of communications, Frank X Shaw, told press. "And for those of you keeping score at home, that is about twice the rate that we see from Slack."

The recent increase in users may have been encouraged by the fact that two months ago, Microsoft launched a free version of Teams, which should further accelerate the app's growth going forward.

New AI-powered features
Since Teams was launched worldwide in 2017 and has seen multiple updates, including education features, guest access, and tighter app integration. This week though perhaps saw the launch of its most innovative features discussed to date. These include AI-powered capabilities such as background blur, which uses facial detection to blur your background during video meetings, and meeting recording, which provides speech-to-text transcription generating a searchable transcript and automatically applying captions to the recording, are now generally available. New live event capabilities that let Office 365 customers stream live and on-demand events in Teams, Microsoft Stream, and Yammer are due to come later this year.

Microsoft also showed their humorous side when they acknowledged that the blur functionality could really hurt the number of viral videos out there. "Remember that toddler that photo-bombed the BBC interview? That's the feature that would have saved the day,"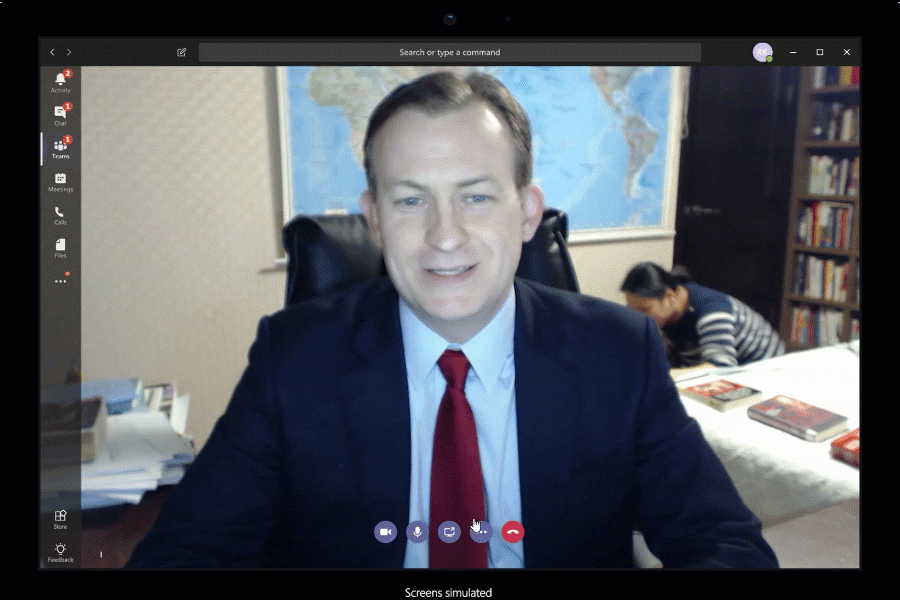 Next steps
We believe that Microsoft Teams could make a real difference to your business. We are experts in Microsoft 365 and would be happy to provide a consultation to demonstrate how Teams would benefit your workplace. Contact us now by clicking the button below.