The impact Microsoft Teams has had on the business world over the last few years has been huge. Businesses across the globe have adopted this communicative and collaborative platform to stay engaged with their workforce in times of unexpected change. They have utilised its ability to connect teams in different departments and locations. They have doted over its capacity to bring together ideas in a secure and flexible digital workspace.
With over 115 million daily active users (reported October 2020), it's no surprise that Microsoft Teams is considered a world-leading business operations platform. It has removed the informalities of email expressions and replaced them with chat-box colloquialisms. It has normalised video calling and made virtual communication both easy and engaging. It has blurred the lines between files and communications, by providing an all-encompassing space for project activities to take place.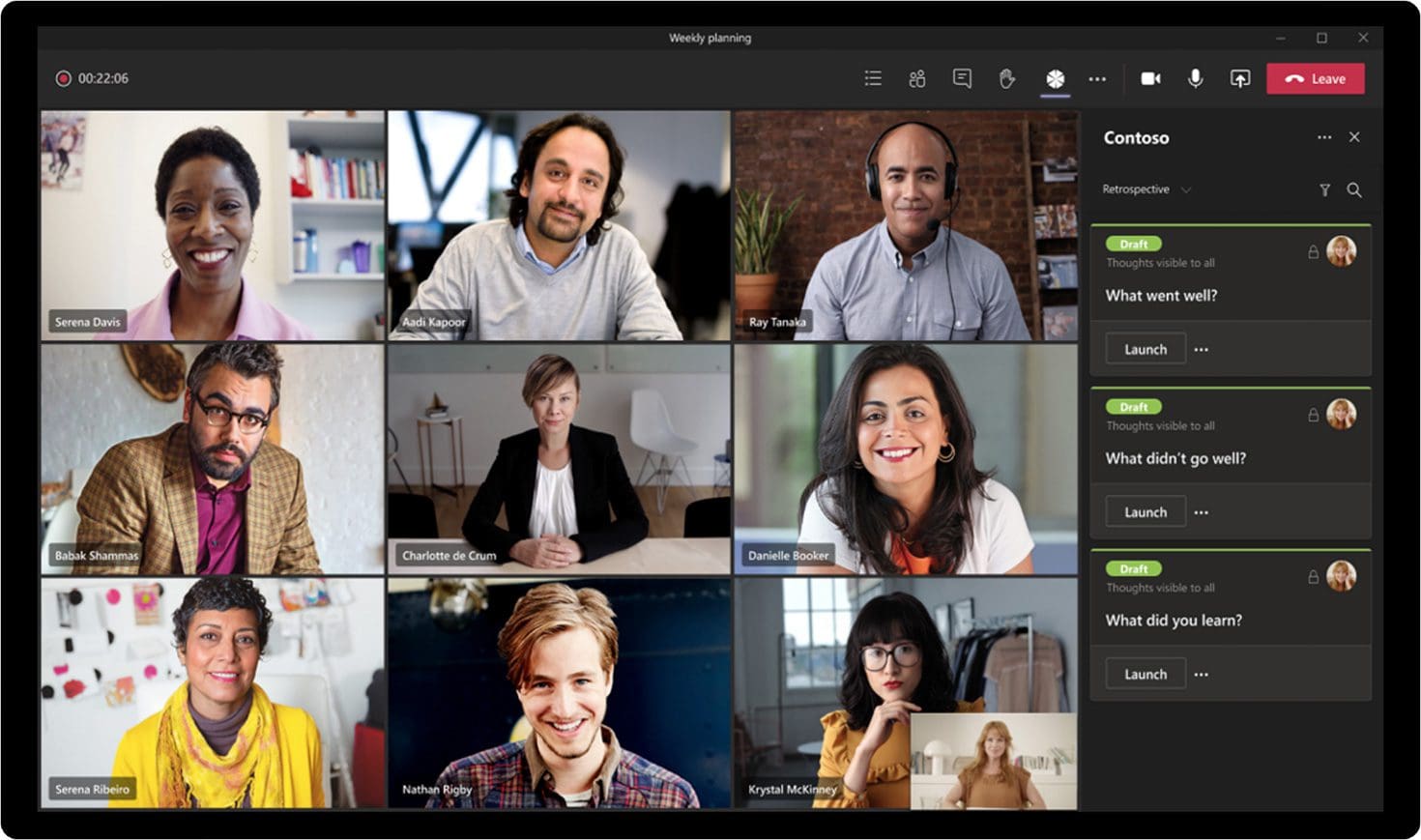 So that's why we, and so many of you, love it. But what so many of us don't realise is that Microsoft Teams' capabilities expand vastly beyond those mentioned already in this article. It's not functioning solely for file sharing, video calling and chatting. This platform has many hidden features available that businesses like yours could begin using today.
Here are the top 10 hidden features in Microsoft Teams you never knew existed…
1) Praise
If you're familiar with the phrase "you get a gold star", referring to a token of merit you'd receive as a child, then you'll love this hidden feature.
Teams has brought back fond feelings of child nostalgia by introducing the "Praise" function. Allowing you to send a praise badge to a selected member of your company, with the additional option to add a personal note. What a way to make someone's day, eh?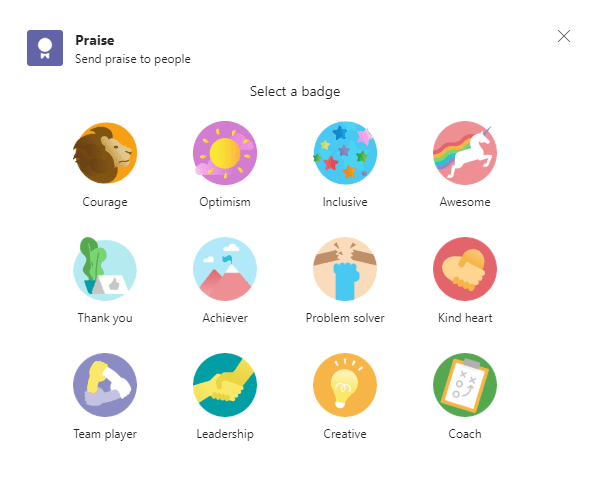 2) Approvals
Business owners and senior managers will understand the strain that comes with giving approvals for project work, content, designs and formal documentation. Receiving a frustrating phone call from a member of staff demanding a quick and thorough approval of their work is all too relatable for most of us. The filing of these approvals poses even more stress, as we get lost trailing through documents, searching for them when needed.
Well, Teams has removed this daily pressure from our lives with the hidden "Approvals" feature (read more about this here). By enabling the Approvals app, your staff can request approvals for their work directly within your Teams chat. In one-click, you can approve work and rest assured it's being stored safely under the Approvals app section with details such as, its status, when it was created and who is was approved by. What a relief!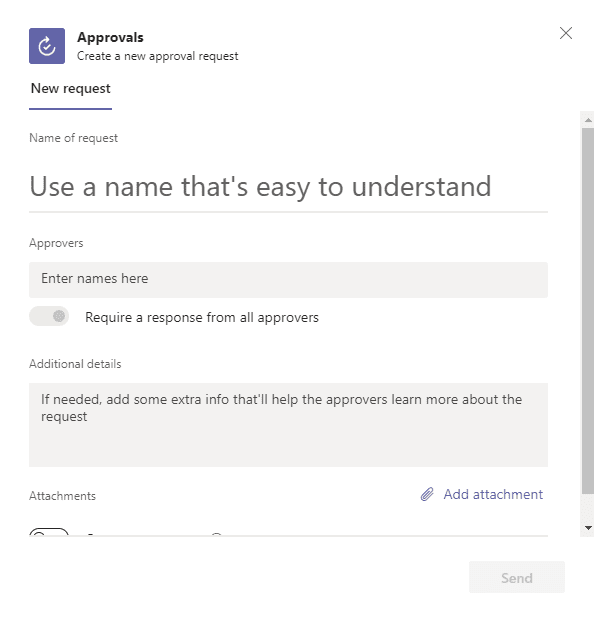 3) Meet Now
Most of the time in business, we're organised. Meetings are scheduled. Attendees are confirmed days, maybe weeks or months, prior. However, other times, spontaneity takes over. You may have a sudden need to speak to a member of staff or remember that you were supposed to call them but never blocked out any time in their calendar.
With Teams' "Meet Now" hidden feature, you can schedule instant meetings, turning chatting into calling with a few clicks. This can be done via the Meet Now button available in the right-hand corner of your calendar, or in the right-hand corner of a chat. Easy!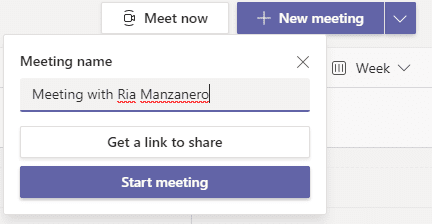 4) Set Delivery Options
When sending an email in Outlook, with actions required urgently, you have the ability to set its priority. This is helpful when you're pushing for a quick answer, or need something to be approved by the end of the day. But with Teams chat-box functionalities replacing email in many cases, particularly for internal cross-departmental communication, how do we show demonstrate urgency?
Teams' hidden feature "Set Delivery Options" allows you to establish a message as more pressing. Access this feature from directly within the chat text box and select if you'd like your message sent as Standard, Important or Urgent (which will actually notify the recipient every 2 minutes for a whole 20 minutes) – a great one when pushing for a reply from a forgetful type!

5) Manage Tags
If you were in the office and needed to make a quick announcement to your HR department, you'd probably set-up a meeting. Or perhaps, you'd just sent a quick email out to their inbox. But this could still require the message reaching people you didn't intend it to reach.
In Teams, the hidden feature of "Manage Tags" allows you to target communications more precisely than ever, but in a more seamless way. Head to your company Team, click the ellipsis and Manage Tags. Create groups such as Testers, Volunteers, Social Media Managers, etc. And @ mention this tag when wanting to communicate with just them.
6) Forms
Gathering company feedback can be an overwhelming task. Whilst using tools like Survey Monkey can be an option, the strain of dragging data across platforms, or even encouraging interviewees to navigate there can be strenuous. People want ease if they're giving something for free.
That's why the hidden feature of "Forms" in Teams is so great. Head to the ellipsis on your left-hand menu and type in Forms. Add the application and easily create quick surveys and polls that can be shared across your organisation. How handy is that?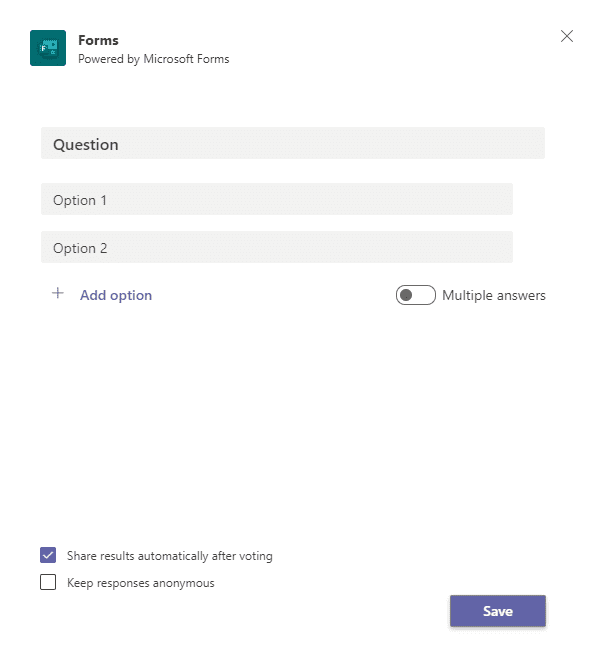 7) Apps
The idea of Microsoft Teams is to create a space where everything you need to achieve your daily tasks is available in one place. So it wouldn't make sense if the platform wasn't built with additional applications embedded within it, would it?
Head to the not-so-hidden feature of "Apps", in the bottom left-hand corner of your Teams screen. This is where you can find all your favourite applications, available to integrate seamlessly with Teams. What many people are not aware of (this is where the hidden features in Teams aspect comes into play) is that you can even "upload a customised app". This allows you to upload a packaged app to either use freely within the platform or test if it's in development. Cool, right?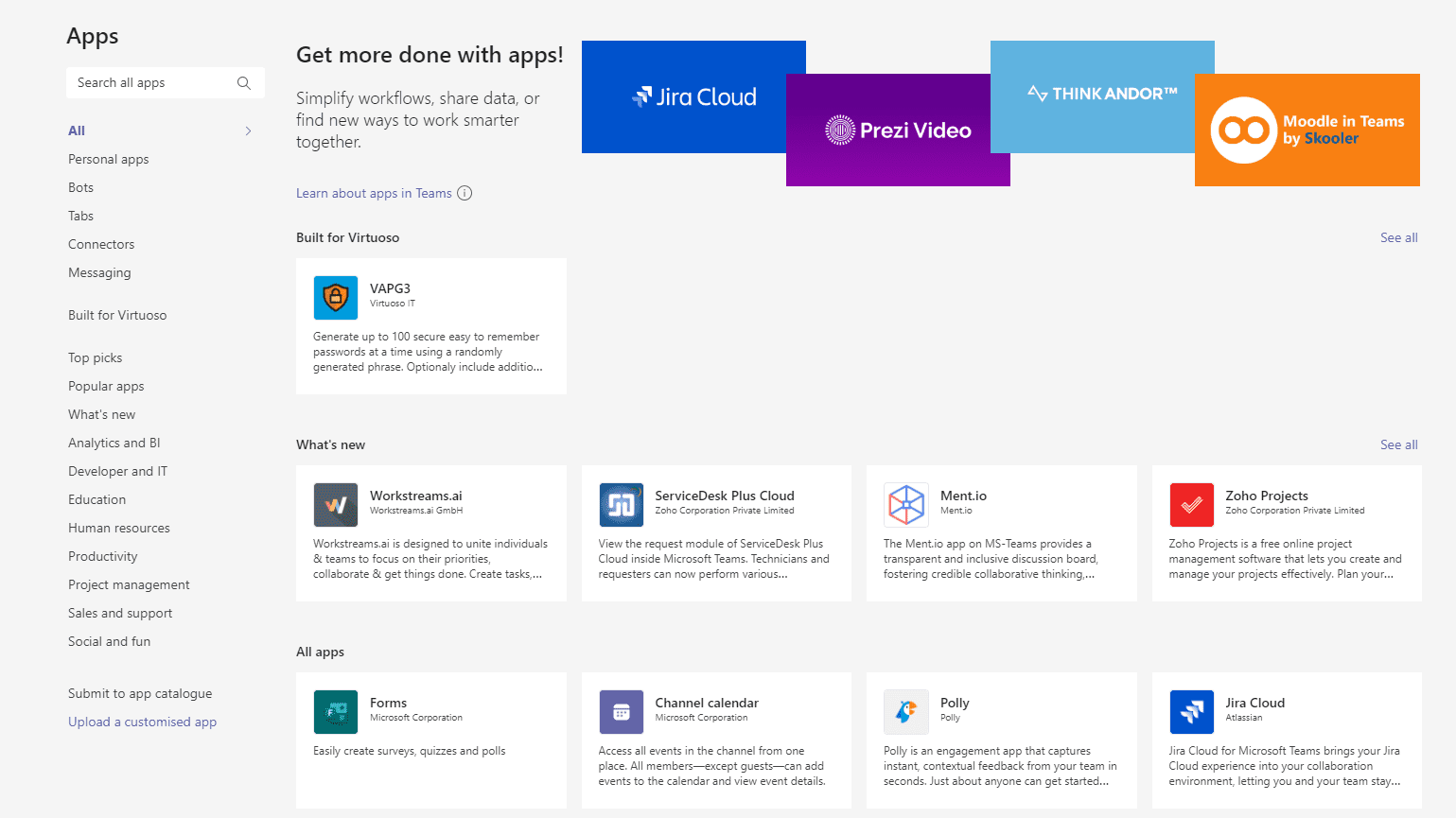 8) Wikipedia Search
Everyone knows and loves Wikipedia. Even those who try to knock its accuracy must admit that it has been an influential tool in society. Being able to search any person, company, object or location and have up-to-date information on it has been of use to us all. So why not incorporate this into our business platforms, to ease access to vital information when needed?
The hidden features in Teams just get better and better with the option of the "Wikipedia Search". Enable the application from the left-hand menu, or from directly within a chat and have immediate access to helpful articles that can clue you, or your colleagues up on what you need to know. We know we'll be using it!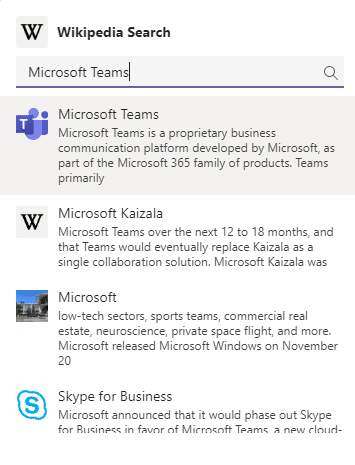 9) Announcement
Sometimes you want to add a bit of drama to your announcement. It's no fun sharing news without an image, or a big headline. We're visual creatures, today more than ever, so it's important to have that ability when communicating with your workforce remotely.
This is where the hidden feature in Teams of the "Announcement" comes into play. When starting a new conversation on a team, choose the Announcement option from the drop-down menu to have access to a more visual builder. Get creative!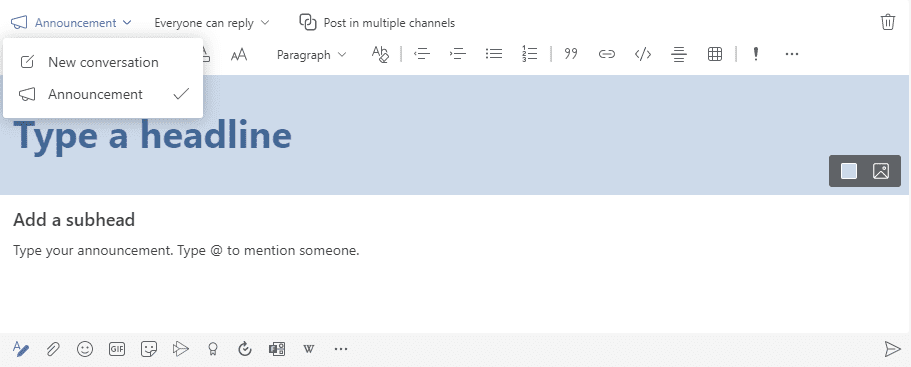 10) /Slash Commands
This is a pretty cool one to end this article with. Ever been in that much of a rush, that navigating across a hugely familiar and easy platform isn't quick enough? Nope, us neither. But let's not take the glory away from this final point around the hidden features in Teams.
In your search bar, you have the ability to make quick commands using the / or slash command.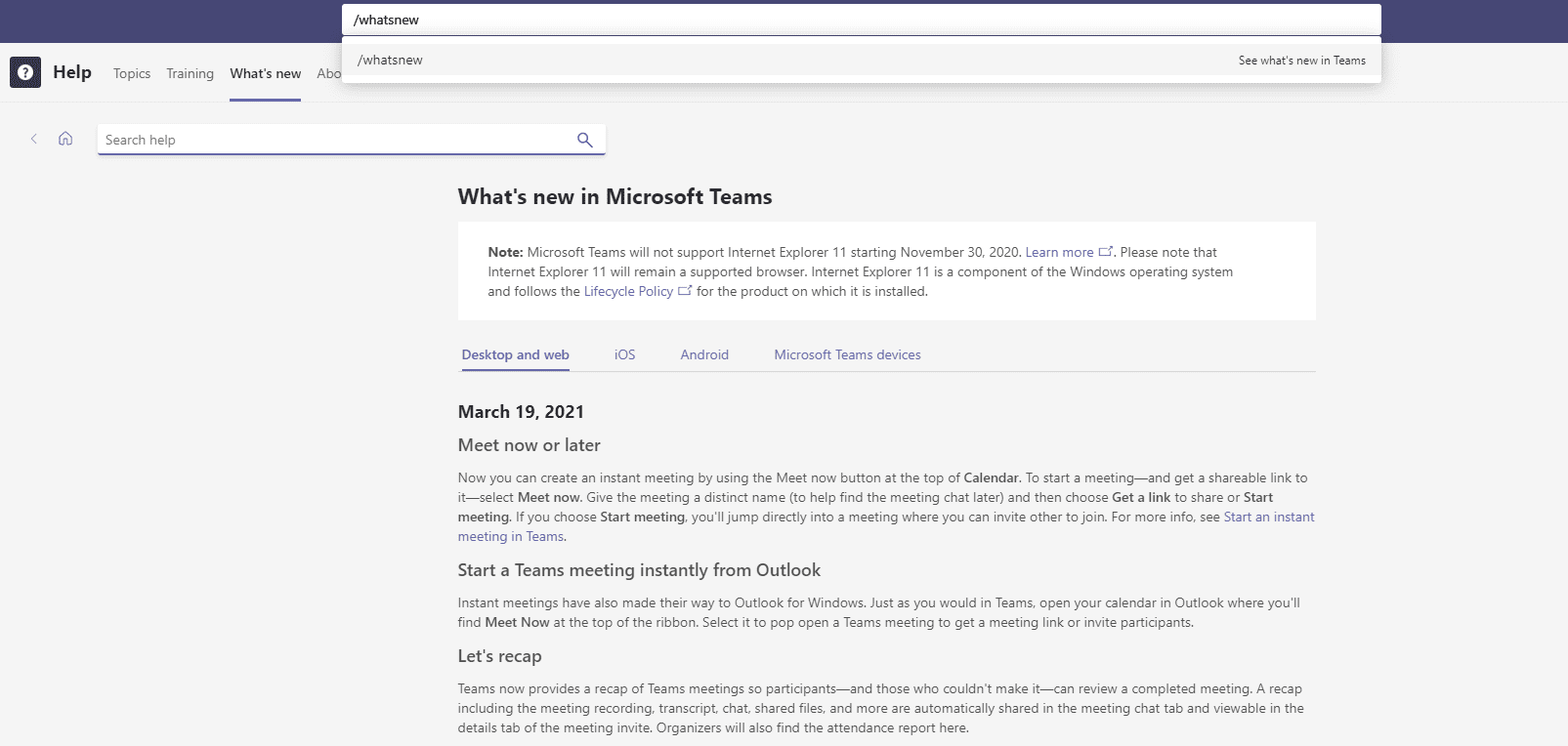 Some of the things you can do include:
/Online = This will instantly change your status to online
/Away = This will instantly change your status to away
/Files = This will bring up a list of shared files
/GoTo = This will allow you to quickly go to a channel
/Call = This will bring up contacts so you can start a call
/Saved = This will provide a list of your saved messages
/Keys = This will give you more options
/WhatsNew = This will redirect you to a page of info on what's new in Teams
Go on, we know you're dying to test this one out!
Speak to the Microsoft Teams experts
We know you've enjoyed learning about the top 10 hidden features in Microsoft Teams you never knew existed. But our services don't end there!
In fact, we're a Microsoft-Gold Certified Partner, which means we have a whole team of technical experts knowledgeable on the hidden features of all products within Microsoft 365.
Not only can we help you get more from Microsoft, but we can help migrate your business to a completely cloud-based way of working.
Want to learn more? Get in touch today!