For many, change is a daunting prospect, particularly when it concerns outsourced providers. You partner with other businesses in the hope they will stand the test of time. But the unfortunate truth is, some don't.
When it comes to technology, you need an IT support provider who can adapt to your business's ever-changing requirements. You need them to be one-step-ahead of technology trends so that your business remains competitive. You need them to be offering you innovative solutions, that you didn't even know existed!
Sadly, many businesses are completely unaware of their own providers' shortcomings. When you've been with the same IT support provider for years, it's tricky to see the flaws in their services. Technology is a powerful tool that has the potential to help your business reach its goals, so ignoring that gut feeling that's questioning "am I getting the best service?" is a bad idea. You could be missing opportunities to succeed more as a business!
That's why we want to share the top 5 signs it's time to switch IT support provider, so that you can be on the lookout for any red flags that might indicate it's time for change.
1. They have no experience with your sector
It's extremely important to work with a technology partner who understands your business sector. They should be an expert in your industry, with proven experience in delivering technology services to businesses just like yours.
Why? Because your industry is unique, meaning your technology requirements are unique.
An IT support provider who takes a more generalist approach might be able to manage day-to-day requests, but what about the nitty-gritty, like policy compliance and operational regulations? How will they know if their solutions are compliant with your business, if they don't understand it?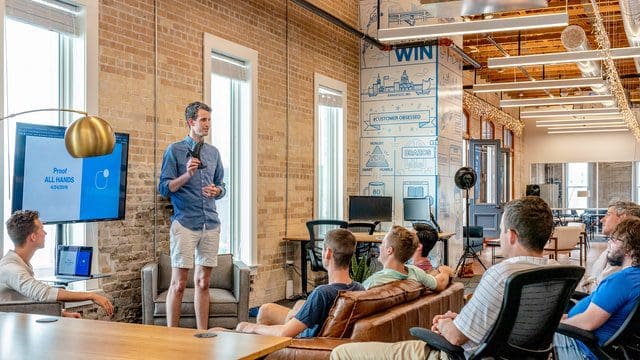 IT services today have expanded way beyond the standard password-reset role they once were. Your IT support provider should act as a business partner, identifying risks and opportunities bespoke to your sector and acting on them.
If you feel your current IT support provider isn't clued-up on your sector, it might be time to switch.
At Virtuoso, we are transparent about the sectors we work with. We learn about our customers' industries, by regularly attending training courses to ensure we are equipped to deliver the right solutions.
2. Cyber security isn't a strength of theirs
We've said it before and we'll say it again… It's never been more important to protect your business from cyber security threats! The rapid increase in cyber-crime has never been more evident. Fraudsters are continually discovering new and sophisticated methods to hack businesses. If you think your business is safe, think again. (Need more proof? Read this).
The standard anti-virus isn't enough to prevent your business from falling victim to an attack that could leave you out of pocket, or worse, unable to trade at all. You need an intelligent and robust security strategy that will safeguard you from the many ways hackers infiltrate businesses today.
This is where your IT support provider should be proving themselves.
If they haven't already provided you with comprehensive cyber security options to protect your business – that's a red flag. Or, if they're providing you with a cyber security package that doesn't cover all areas of your business – that's also a red flag.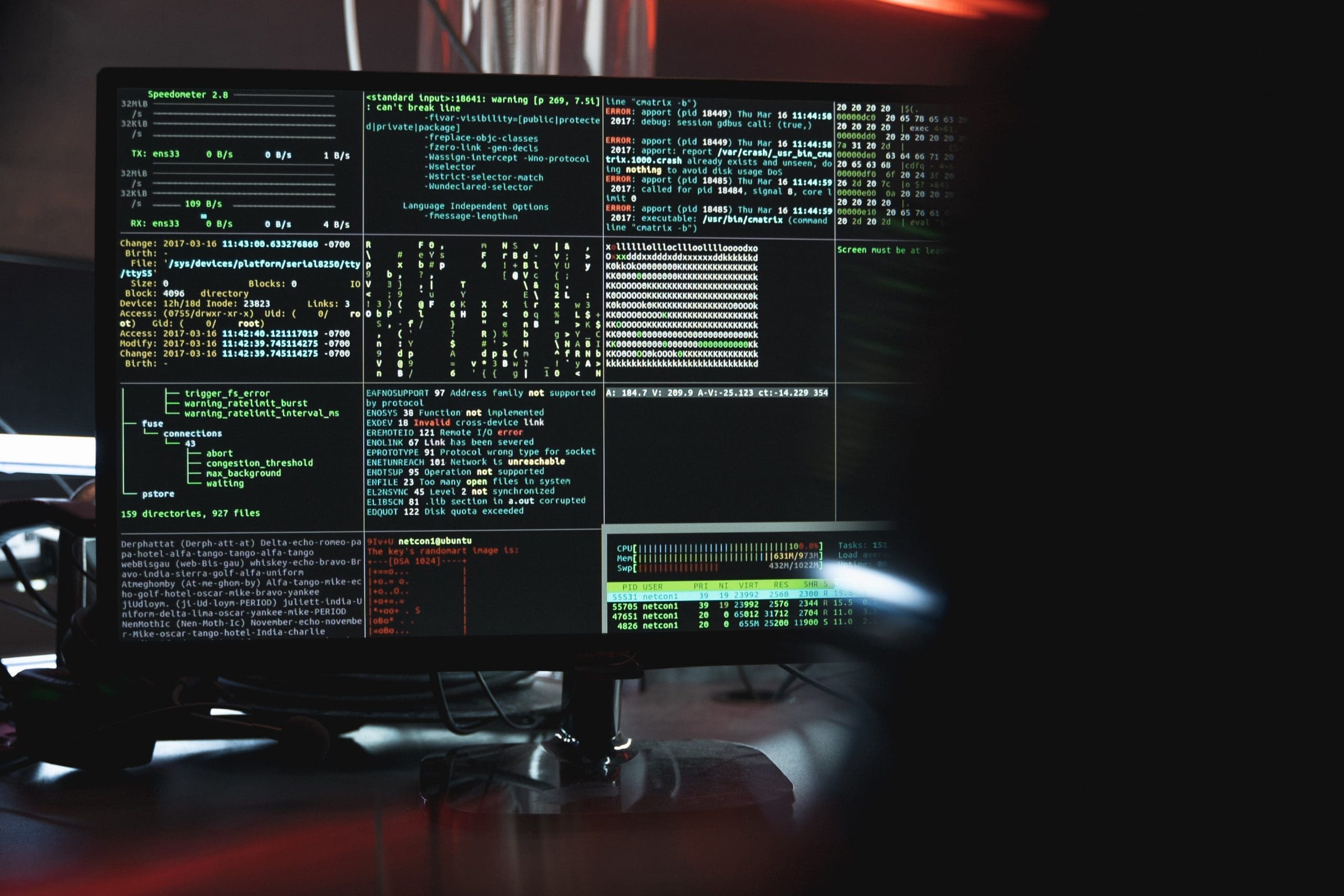 Your IT support provider should be protecting your business using cutting-edge security solutions, that act in real-time, without any manual input from you. They should be working day and night to ensure your business is safe from threats.
If they're not, it might be time to switch.
At Virtuoso, we offer a comprehensive cyber security package, ThreatProtect, which leverages the latest cloud, AI and machine learning capabilities, to intelligently detect and respond to a range of cyber security threats.
3. The contract outweighs the relationship
You partner with an IT support provider in the hope they will become a valued part of your business. They should work alongside you, as any other partner or stakeholder would. They should adapt and grow as your business does and be willing to respond to such growth.
The words "that isn't covered in your contract" are not words you should hear – unless followed by a valid solution. An IT support provider that is tied so strictly to the terms of your contract and unable to offer any alternative options indicates they are either lazy or uninterested in truly supporting your business.
Yes, you will have strict terms in your contract that must be adhered to. But if there's something you need, it should be added into your agreement, or new avenues of support should be identified.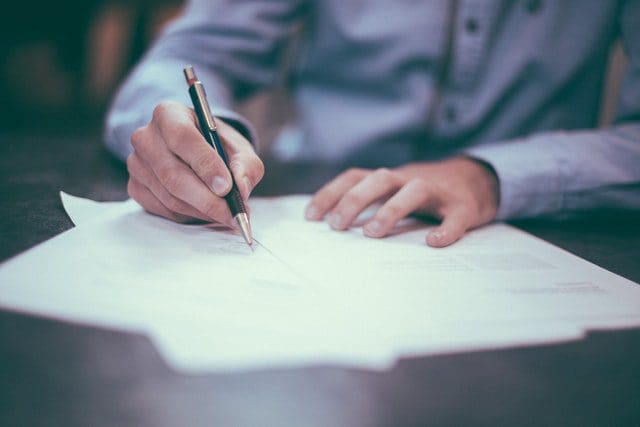 Your relationship should always outweigh the contract. If your IT support provider truly valued you as a customer, they would always find a way to offer you a solution. Whether that means drawing up a new contract or sourcing a supplier to do the work they can't!
If your IT support provider is tied to the contract and unable to offer new solutions, maybe it's time to switch!
At Virtuoso, our customers are more than just a contract. However abstract or new a challenge may be to us, we always find a solution. That's what makes our IT support services award-winning.
4. They can't deliver to your needs
As your business grows and changes, your technology requirements will too. If you've gone from 40 staff to 140 staff, your IT will need to adjust to this. If this is something your current IT support provider can't handle – then they're not for you.
This is one of the most common issues businesses will encounter with outsourced partners. The right IT support provider will be able to adapt quickly to change in your business. The wrong IT support provider will begin falling behind on support tickets, be unable to resolve problems or fail to provide a new IT strategy for your business.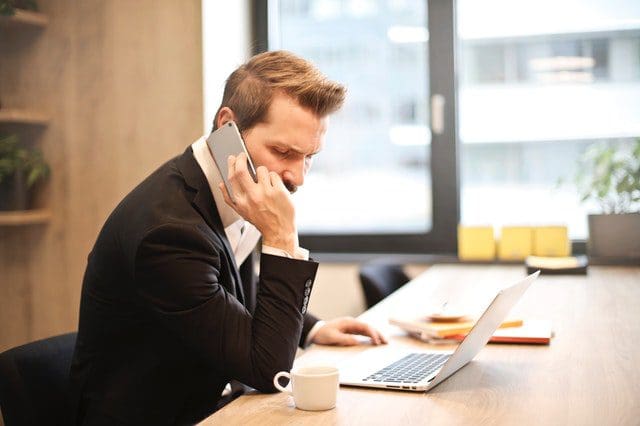 Your IT support provider should be providing solutions that encourage growth and change. If they cannot deliver to your needs, then maybe it's time to switch.
At Virtuoso, we can adapt to change and rapid growth. In fact, we actively implement technology solutions that encourage further growth for our customers' businesses!
5. Knowledge is not shared
Technology for business is a large and complex landscape, so it's understandable that you chose to outsource it. But just because you chose to outsource, does not mean you did not wish to learn.
One of the biggest failures you might see with an IT support provider is their inability to educate you and your workforce on the solutions they are providing.
They should not be bombarding you with heavy technical jargon when explaining their solutions. Instead, they should be taking the time to ensure you understand the solutions being provided and more importantly, why those solutions are necessary. This will not only help you understand your investments, but it will also give you a wider education on your business and larger initiatives that may be necessary.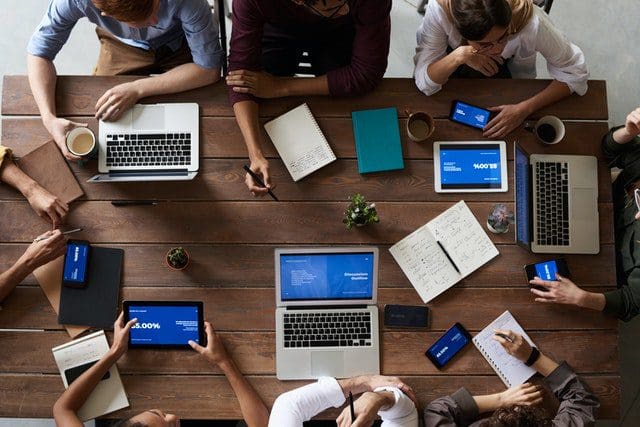 An IT support provider that educates you on technology and how to get more from it is a valuable asset. If your IT support provider is not doing this, maybe it's time to switch!
At Virtuoso, we take the time to educate our customers on cutting-edge solutions that will innovate their businesses, by automating processes, streamlining workflows and even reducing costs.
Is it time to switch?
If you've read the above 5 points and have determined that it is indeed time to switch IT support providers, then you may wish to read this.
It's vital that your next IT support provider; understands your sector, prioritises cyber security, is always willing to find a solution, can adapt to change and takes the time to share new ways to get more from technology.
Luckily for you, Virtuoso does all of the above. We're a Microsoft Gold-Certified Partner, making us an industry-leading technology partner, able to deliver complex projects and support 24/7, 365 days a year.
If you'd like to learn more about how we can deliver your business best-in-class IT support services, get in touch today! We're waiting to hear from you…