In today's tech-centric world, information technology is the backbone of virtually every business. Whether you're a small startup or a large corporation, having a reliable IT infrastructure is crucial for your success.
That's where an technology partner comes into play. Here are the top 10 reasons why you should consider partnering with a technology support provider for your business.
1. Expertise and Knowledge: Technology support providers are staffed with experienced professionals who are well-versed in a wide range of IT solutions. Their expertise can help you navigate complex IT challenges and keep your systems running smoothly.
2. Cost-Efficiency: Maintaining an in-house IT department can be expensive, as it involves hiring and training personnel, purchasing hardware and software in-house, and managing ongoing operational costs. Technology partners offer a cost-effective alternative, allowing you to pay only for the services you need.
3. Focus on Your Core Business: By outsourcing your technology, you can focus on what you do best – growing your business. Your technology partner takes care of all things IT, leaving you more time to concentrate on strategic goals and customer needs.
4. 24/7 Support: Your technology doesn't run on a 9-to-5 schedule. An experienced technology support provider can offer round-the-clock assistance, ensuring that your systems remain operational at all times and minimising cyber threats.
5. Security and Data Protection: Technology experts are well-versed in the latest cyber security threats and best practices. They can implement robust security measures to safeguard your data and sensitive information, reducing the risk of breaches and cyber attacks.
6. Scalability: As your business grows, so do your IT needs. Technology providers can easily scale their services to accommodate your changing requirements, providing flexible and adaptable solutions that suit your business needs.
7. Strategic Input: Technology providers employ proactive approaches to your technology strategy. Rather than providing ad-hoc solutions, a good tech partner will work alongside you to review and assess your infrastructure regularly, to ensure technology is supporting overarching business goals.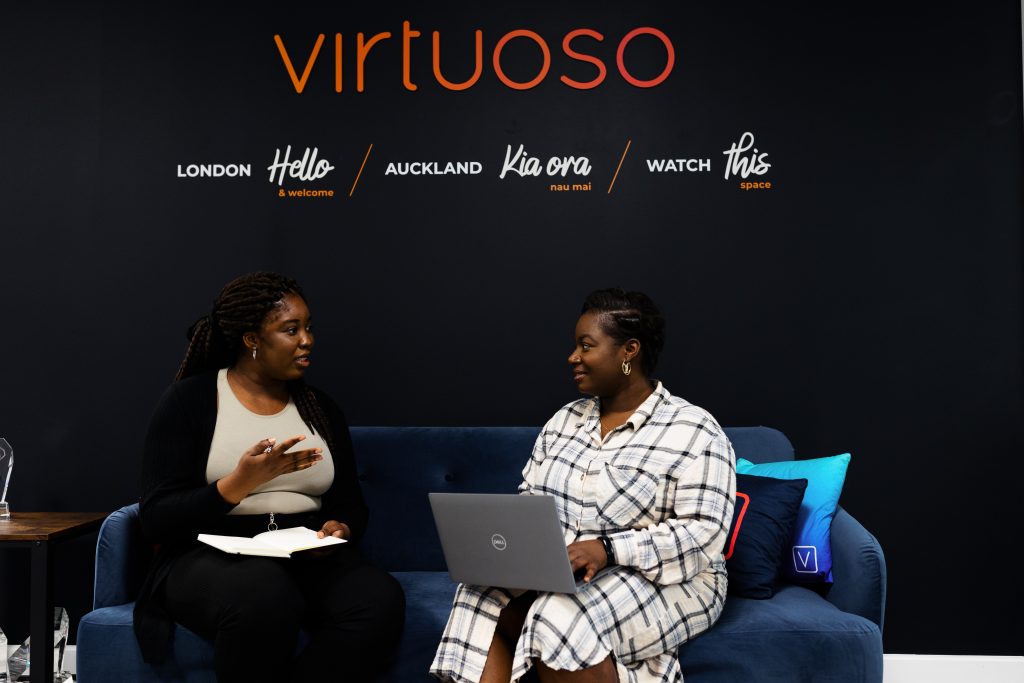 8. Access to Cutting-Edge Technology: Staying up to date with the latest technology can be challenging and costly. IT support providers partner with, and invest in, state-of-the-art providers and tools, ensuring that your business benefits from the most advanced tech available, keeping you competitive.
9. Compliance and Regulations: Different industries have specific compliance requirements and regulations regarding data security, privacy and more. A technology partner can help you navigate these complexities and ensure your business remains compliant.
10. Training & Awareness: As well as providing the strategy and tools behind your IT, the right technology partner will work alongside you to ensure your team are getting the most from their toolsets. They will also educate them on cyber security best practices and other technologies that can improve efficiency and productivity.
Find your perfect technology partner
Working with the right technology partner offers numerous advantages for businesses of all sizes. By entrusting your technology needs to professionals, you can focus on what matters most – running and growing your business.
If you're looking for a technology partner who can support your business with genuine strategic and modern solutions, look no further. Virtuoso has over a decade of experience supporting businesses across a wide range of industries to leverage technology that can transform your way of working.
Want to find out more? Give us a call today! We'd be happy to discuss your unique requirements and share how we may be able to help.